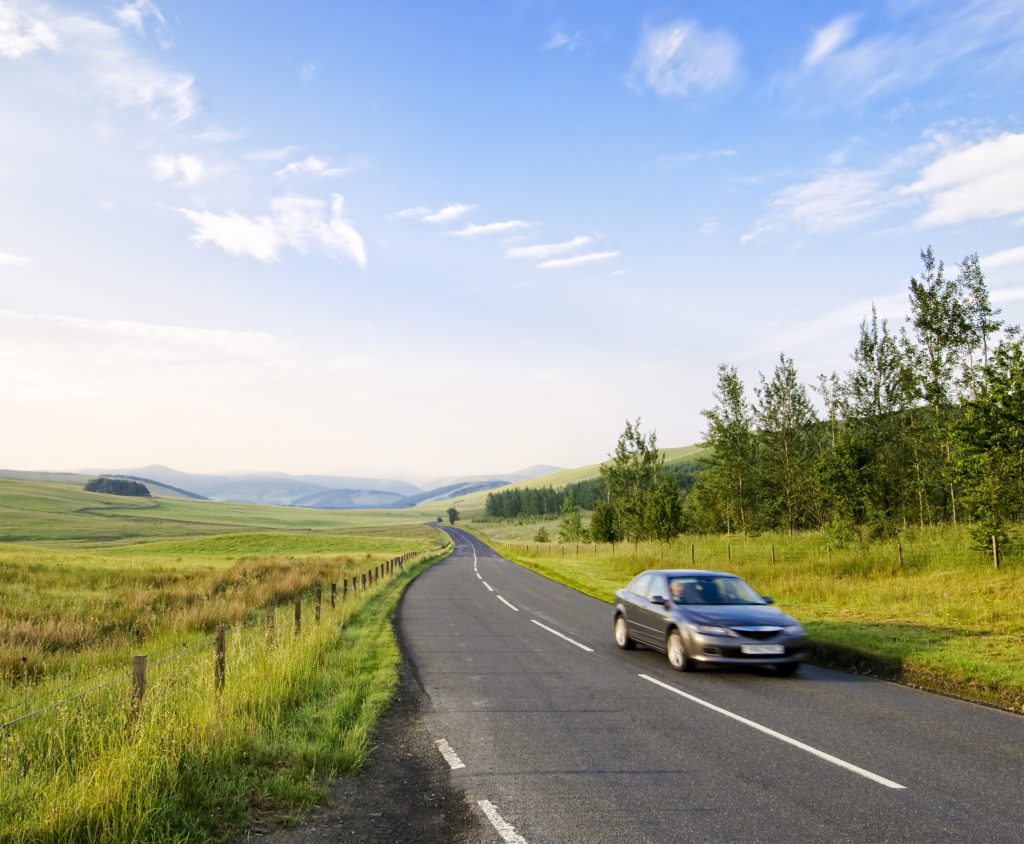 Back in May, COVID-19 lockdown measures eased, and we're expecting further easing of measure in the near future. Many of us are excited to get back on the road, see friends and family, and maybe even enjoy a summer staycation.
But, before you hit the road, it's important to make sure you and your vehicle are prepared. Here's some handy advice.
Give your vehicle a proper check
If you've not been driving much recently, or if you're planning on taking a long trip for the first time in a while, it's vital that you check over your vehicle.
We have a detailed post explaining exactly what you need to do right here. But, for you busy lot that need the short n' sweet version, here are the key things to check.
Battery. If you've not regularly started and used your car over the past few months, your battery may not be feeling very positive. Get your battery tested (or use a battery tester to check it yourself), and give it a charge if it's running low.
Tyres. Similar to your battery, check their tread and their pressure before you go for a drive (especially if it's for a longer journey). If things are looking a little low, get pumping.
Fluids. Oil, coolant, brake fluid, screen wash – they all matter. So, you know the drill by now; check them all. Not sure how to check them? Here's a handy guide for you.
Oh, if you're heading out with a caravan, trailer, or motorhome, make sure you check them over as well as your main vehicle.
Prepare for busy roads, services, and petrol stations
With the country opening up further and the weather improving, prepare for roads to be busy all over the country (and especially near staycation hotspots).
We recently found out that 20% of drivers are a bit worried about other drivers' lack of recent time behind the wheel. So, to be safe, just think about social distancing. We're all used to keeping a decent gap between other people at the moment, so do the same with other vehicles for a bit of peace of mind.
Now, busier roads mean busier motorway services and petrol stations too.
While all of these should be following COVID guidelines, there are a few things you can do to stay extra safe.
Stock up on hand sanitiser and spare masks, and keep them in your car
Try to plan any stops ahead of time and keep them as short as possible
Take some food and drink with you for longer journeys (to try and stop the need for extra stops)
What to do if you break down
Everyone's excited to get out and about more, and we don't want to lower the mood, but it's important to remember that breakdowns do happen.
Doing the checks we've listed above will help keep your vehicle in a good state, but if something goes wrong, there are a few things to keep in mind.
Motorway breakdowns can be particularly scary. So, Highways England has recently put out its 'Go Left' campaign, sharing some simple steps to follow to help keep you safe during a motorway breakdown. You can see the steps here.
If you're travelling on a smart motorway (where there may not be a hard shoulder), the rules are a little different. Check out our guide here to find out everything you need to know about smart motorways. If you're not sure if you're going to be travelling on one, give it a read, just in case.
Lastly, if you have a breakdown policy with us, there are two things worth noting.
You're clearly a brilliant person.
You may want to have our app ready on your phone (if you haven't got it already).
With lots of drivers hitting the road, and staycations expected to be all the rage over summer, our phone lines could get quite busy. It's definitely worth having our free app ready and waiting to go on your mobile so you can get help in just a few taps.
To stay up to date with our services throughout the COVID-19 pandemic, check our main coronavirus updates page here.