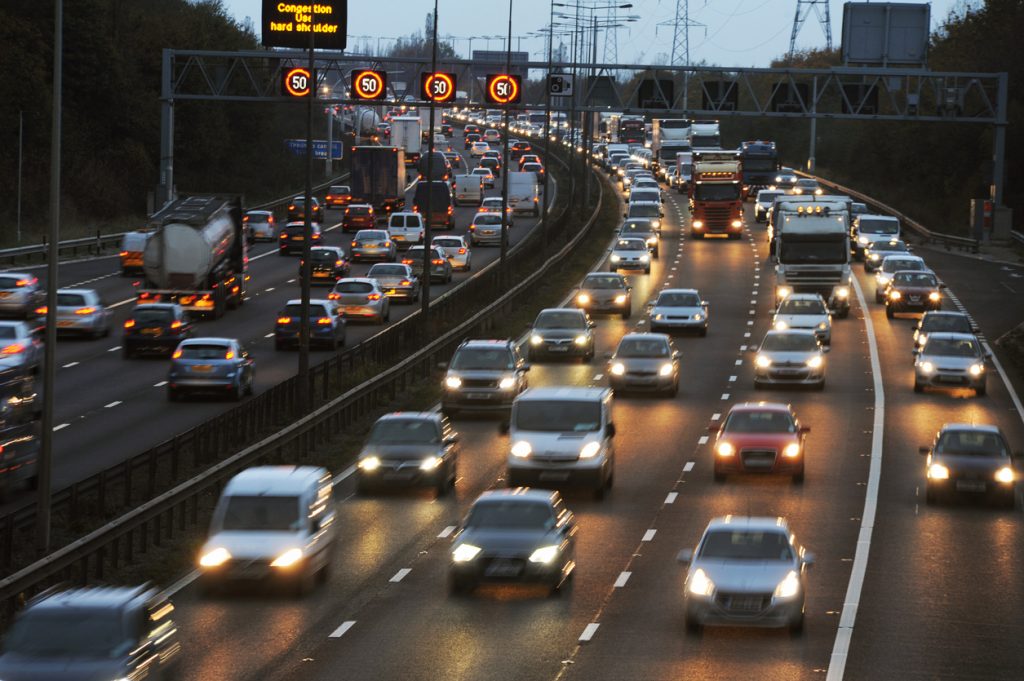 The debate about smart motorways is currently raging, so I wanted to clarify Green Flag's policy on them, and provide the latest information on what happens if you do break down on one.
A quick explanation of smart motorways
Smart motorways are split into three categories:
Dynamic hard shoulder motorways have a hard shoulder on the left-hand side; however, it can be opened for traffic to ease congestion.
Controlled motorways will have variable speed limits shown on screens above the lanes themselves.
All lane running motorways don't have a hard shoulder, as every lane is used for traffic. You'll find yellow-painted 'emergency refuge areas' every 600m to 1.5 miles. Any driver can use these areas if there is an emergency or they break down.
If you ever see a red X on the screens above the lane, that means the lane is closed. There may be a breakdown or people working on the roadside. Do not drive on this lane until told otherwise (you'll usually see the red X replaced with a speed limit).
What to do if you break down, but can still drive your vehicle
If you know there's a problem, but you're still able to drive safely, try and leave the motorway and then contact us.
If this isn't possible, then either use an emergency refuge area or move to the left-hand side of the motorway.
Use an emergency refuge area:
If you're unable to leave the motorway, aim for one of the emergency areas. As these areas can be up to 1.5 miles apart from each other, it's worth noting when you last passed one so you can work out how close your next area is.
When you're in an emergency area, make sure your hazard lights are on (as well as your sidelights if visibility is poor). Also, leave room behind and in front of your vehicle to allow emergency vehicle access.
Every emergency area has a phone that you can use to contact the local highways agency or the police – you'll be automatically directed to them.
You can also call them from your mobile:
If you're driving in England, call National Highways on 0300 123 5000.
If you're driving in Scotland, call Traffic Scotland on 0800 028 1414.
If you're driving in Wales, call Traffic Wales on 0300 123 1213.
If you're driving in Northern Ireland, it's recommended you call the police on 999.
If you're safely in an emergency area, call the local highways agency before you get in touch with a breakdown cover provider. If you can't safely leave your vehicle, or if you can't get to an emergency area, call 999 immediately.
Move to the left-hand side of the motorway:
If an emergency area is not available, but you can still drive, the next best thing is to move to the left-hand side of the motorway. Use a hard shoulder if it's available, or get your vehicle as close to the left-hand verge, boundary or a slip-road as possible.
If it's safe to, have everyone leave using the left-hand doors, and if there's a safety barrier, get behind it. Move away from the vehicle and stay at a safe distance from the motorway.
As your vehicle is not in an emergency area, call 999 as soon as you can. Make sure you call 999 before contacting your breakdown cover provider.
What to do if you break down on an active lane
What happens here depends on what lane you are in.
If you're on the left-hand lane (lane one):
If you break down on the left-hand lane (also known as 'lane one'), we will be able to come to your rescue. However, there are some steps you need to take to stay safe.
Where possible leave the vehicle by the left doors and follow the instructions above.
If this is not possible, and you can't safely exit the vehicle, then do the following.
First, make sure your seatbelt is left on and that you've put on your hazard lights. Second, call the police on 999 immediately. They'll work with the local highways agency to close the lane (using the red X mentioned before) to help keep you safe.
We will come to your rescue, with the help of a fend-off vehicle. This vehicle will sit further back on the lane to help shield you from other vehicles. This fend-off vehicle will come at no extra charge to you.
We will never attempt fix a problem on the lane. We will tow your vehicle off the motorway to somewhere safe. This minimises the amount of disruption to other traffic and enables our technician to inspect your vehicle safely.
If you're on lanes two, three or four:
Breakdowns on these lanes need to be dealt with by the police or the local highways agency, as all lanes will most likely have to be closed.
If you're unable to move to any of the areas previously mentioned, remain in your vehicle with your seatbelt and hazard lights on, then call the police immediately on 999. If you're unable to call, stay calm. Smart motorways have control centres that use cameras to monitor the motorways. They will see the problem and will work to get you help as soon as possible. However, always call the police immediately if you are able to.
The future of smart motorways
The smart motorway debate is an ongoing one.
At Green Flag, our priority is – and always will be – customer safety. That's why we're an active member of SURVIVE (Safer Use of Verges In Vehicular Emergencies). This is an industry body made up mainly of government agencies and breakdown companies.
I personally sit on this, and we regularly discuss all areas of the breakdown process from the industry's perspective.
We're currently debating how well Highways England, which manages the motorway network on behalf of the Government, can support us in trying to increase driver awareness about smart motorways.
In the meantime, I'd like to reassure all drivers that we're doing all we can to help ensure smart motorways are as safe as possible for everyone.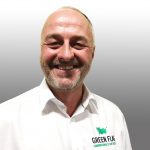 Damon Jowett is Green Flag's head of service delivery – rescue
Safety information from GOV.UK (c) Crown Copyright https://www.nationalarchives.gov.uk/doc/open-government-licence/version/3/