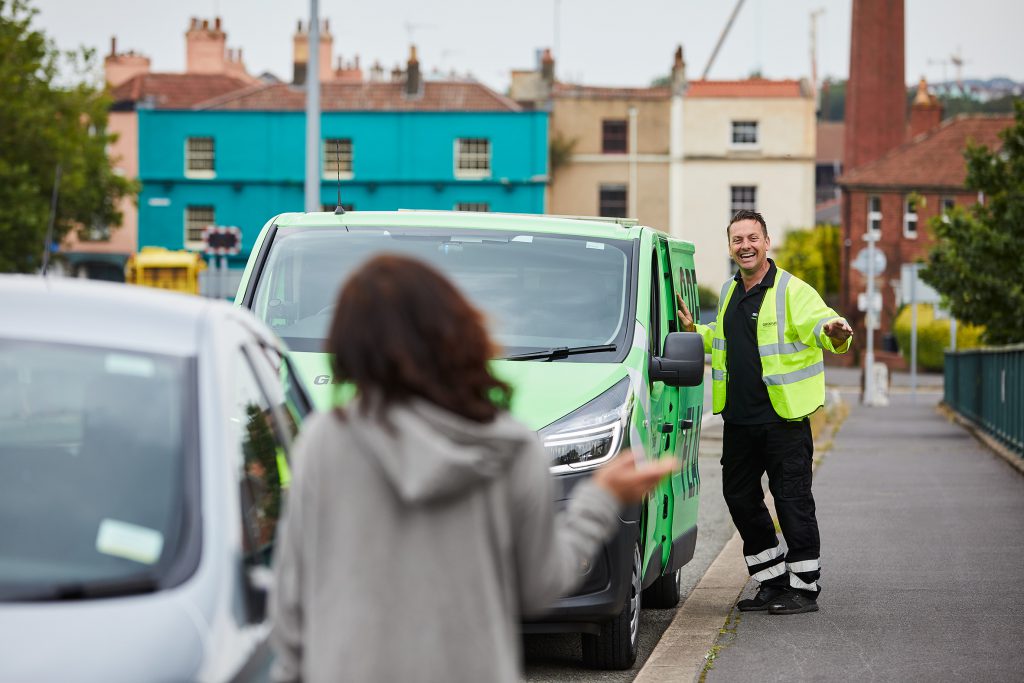 The electric vehicle market is growing. Quickly. And with government plans to phase out new petrol and diesel cars by 2030, the charge of the EV is showing no signs of slowing down.
EVs are exciting, but from a breakdown recovery perspective (one of our favourite perspectives), they are one of the biggest challenges in our industry right now.
Luckily, we like a challenge. That's why we're proud to announce that at the end of 2022, more of our technicians became Institute of the Motor Industry Level 3 and 4 qualified to work on EVs.
Before we go into why this qualification is so important, here's what makes EVs a little tricky.
What makes EV/HVs harder to fix on the road?
We asked one of our Senior Engineers John Price, who gained one of the new qualifications last year, about the challenges technicians and users may face with EVs.
EV/Hybrid vehicles use voltages of up to 650 volts, which is more than enough to fatally injure anyone working on the system (if relevant precautions are not taken). Technicians are required to undertake additional training to carry out repairs on these HV systems.
These systems can only be worked on in a controlled workshop environment, and even in the workshop the area needs to be cordoned off from the rest of the workshop with safety signs displayed. For this reason, it is not safe or practical to attempt EV or hybrid repairs at the roadside.
Basic repairs such as wheel changes or low voltage repairs can still be carried out at the roadside, but technicians will never work on the high voltage system.
Advice: how to look after your battery
Try to keep the battery fully charged prior to making any journeys, as running out of charge will usually result in a recovery.
Check lights and levels regularly like a conventional vehicle. Remember there will be a conventional 12v (low voltage) battery too, which requires checks.
Never attempt to repair an EV/hybrid vehicle fault yourself. When using the vehicle, stay away from any orange cables (as these are the high voltage cables).
Seek professional assistance with any faults with the high voltage system.
A quality qualification
Sorry to be all doom-and-gloom, but with more EVs on the road, that means more EVs that could be stuck at the roadside broken down.
That's why we're so happy to see more of our technicians getting the Motor Industry Level 3 and 4 qualifications.
The Level 4 qualification "provides technicians working on electric/hybrid vehicles with the required level of skills and knowledge to carry out repairs on live high voltage vehicle electrical components and systems safely". Having this knowledge in our team is crucial for helping our EV customers.
It's also the first qualification to address live electric vehicle (high voltage) technology, so our technicians are staying on top of the most recent guidance. This is great for our technician's development and our customers. Win-win.
The other qualifications from the Institute of the Motor Industry include Levels 1 & 2 (which are designed for basic EV users, such as sales and parts) and Level 3. Level 3 allows you to power down the system and work on parts such as the inverter/generator when no voltage is present.
Level 3 offers technicians an overview of the whole system, but unlike Level 4, technicians don't work on the battery as it's always live.
We just realised we wrote an entire article about electric vehicles without really making any average puns. Shocking…
On that note, we'd like to congratulate those on the team for their new qualifications. It's an amazing achievement that'll undoubtedly help our customers.