Anyone who's tried to buy a brand-new car this year may well have been disappointed. Dealers will happily sell you one. But actually getting to enjoy that new-car smell and all the electronic wizardry a new car will feature now involves a lengthy wait.
The delays are all down to a shortage of a part that costs a few quid. They are called integrated circuits or semi-conductor chips, more commonly known as computer chips. There's even a knock-on to used cars with prices of these increasing. Read on for the full story.
What are computer chips?
Whether it's a washing machine, games console, smart phone or car, they need integrated circuits to work. In a car's case, each needs hundreds of them to tell the engine how much fuel to use, operate the sat nav or in extreme cases order the airbags to go off.
Why is there a computer chip shortage?
It's easy to blame the shortage on the pandemic and that is a contributory factor. However, the problem was already brewing before scientists in China noticed a strange new virus.
The reason is the world has an insatiable thirst for computer chips. Developing economies increasingly want electronic goods and the 5G connectivity networks that are being rolled out globally need chips.
Industry watchers claim a shortage of chips was 'inevitable', first warning of the phenomenon in February 2020. The unfolding pandemic then caused some tech firms to stockpile chips while others had to hunt for them.
At the same time the production of chips in Asian countries and the US was disrupted when factories shut to protect workers from COVID. To complete this perfect storm, the demand for lap-top computers, web cams, games consoles and tablets increased as more people were locked up at home.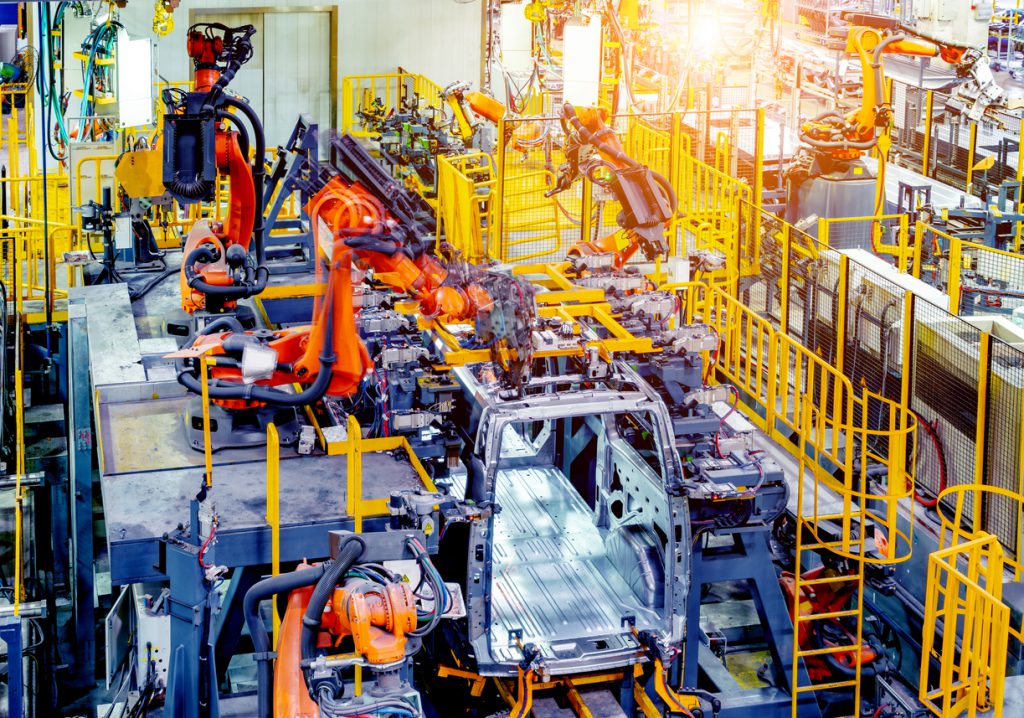 What is the effect on the car industry?
Although the computer chip shortage was coming, the car industry was relatively slow to react. This is because most car makers only order parts as they need them (called Just In Time). But during the pandemic a lot of car factories were shut and dealerships were closed too so demand for products dropped. This meant car firms fell behind other tech companies such as computer and phone manufacturers when it came to ordering chips.
What does the computer chip shortage mean?
If one component is missing, you can't build a car. And the computer chip shortage is having exactly the same effect as if they were brake discs or shock absorbers. Some car makers have therefore had to stop production. Among them is Jaguar Land Rover. It is warning it might have to delay delivery of some models by more than a year.
The MINI plant in Oxford had to shut temporarily. And from this month (September 2021) onwards, Toyota says it will reduce global vehicle output by 40 per cent after its stockpile of chips started to run low. Volkswagen too has had to cut back vehicle production.
The result is that car makers are delivering fewer cars to customers. New car sales in August were down by 22 per cent according to the National Franchised Dealers Association.
UK trade body the Society of Motor Manufacturers and Traders (SMMT) is forecasting that registrations for 2021 will be down by about a fifth (21.8 per cent), that's compared with the average sales volume for the past decade.
SMMT chief executive Mike Hawes said: "The automotive sector continues to battle against shortages of semiconductors and staff, which is throttling our ability to translate a strengthening economic outlook into a full recovery."
Why is there an impact on used cars?
The shortage of brand-new cars and the demand that built up from people who couldn't buy cars during the pandemic has had a knock-on to the used-car market. The increase in demand has combined with a lack of good quality used models; if people can't buy new cars, they hang on to their existing motor. The result is the price of used cars is going up.
Used car sales operation Heycar says the price of second-hand Volkswagens has gone up by 7.7 per cent on average. Prices of used Mercedes-Benz and Volvo models are up by 6.4 and 6.1 per cent respectively.