With continued uncertainty over whether we'll be allowed to go abroad without extensive quarantining, 2021 is looking like the year of the staycation. And that means rather than letting the plane take the strain, a lot of drivers will be turning to their cars.
Here we look at what you need to ensure you have a dream holiday rather than a trip from hell. The key is planning. If you carry out our checks the week before you go away, it gives you options to act on them. Do them the day before your holiday and it might result in more stress than you need.
And because a lot of people will be taking their motorhome or caravan away, we're including those too.
Start by checking the battery
The most common cause of breakdowns is battery trouble. With commuting on hold for many drivers, a lot of us haven't used our cars as much as usual. And that means the battery won't have been getting regular charging.
Car batteries usually last about five years. But extremes of temperature (both cold and hot) take their toll on the battery's cells. You can buy battery testers, or simply take your car to your local garage and ask them to check it. That way you'll know it's not going to leave you stranded. If you're taking a caravan away, check the leisure battery on that too.
Fluids are important
Getting your vehicle serviced shortly before you head off on staycation will give you the peace of mind that everything's as it should be.
If your annual service doesn't fall that conveniently, it's easy to check your vehicle's fluids yourself. Arguably the most important among those is the oil. But brake fluid and coolant are equally crucial. If you're not sure where these are, look in your car's user manual.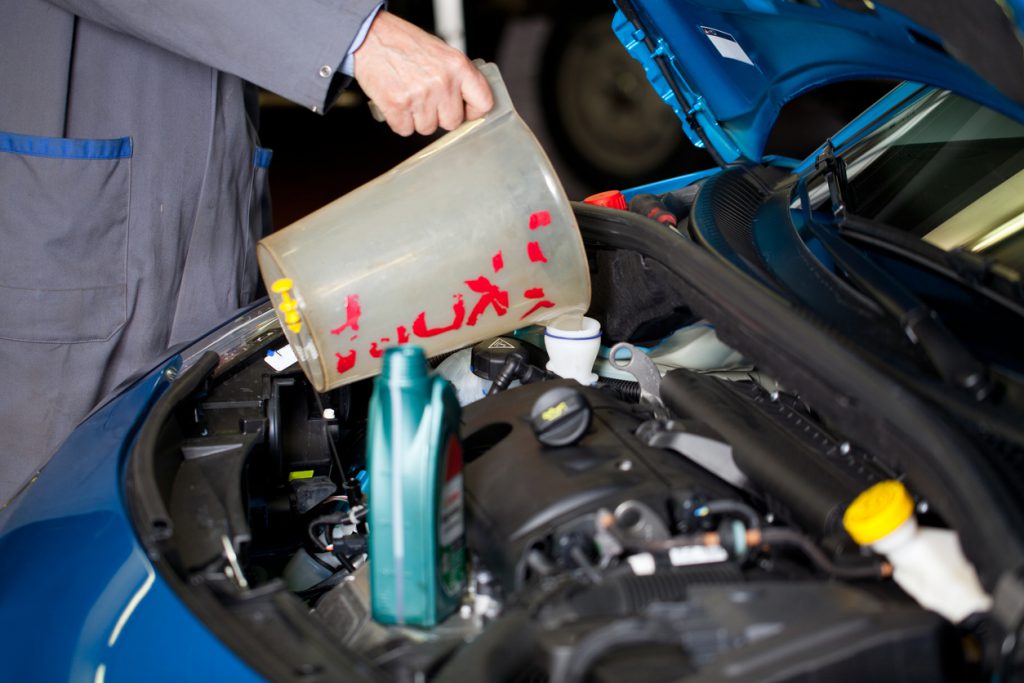 Don't take lights and tyres for granted
A blown tyre can really ruin your day. Having tyres that are correctly inflated and have more than the legal 1.6mm of tread depth could help with that. Not only will correctly inflated tyres save you money on fuel, they'll last longer and be more resistant to punctures.
Don't forget to check the spare either. If you're towing a caravan, the Caravan and Motorhome Club recommends that drivers carry a spare. And check your tyres' age too. You'll find four digits in a panel on the tyre. These reveal the week and year the tyre was made. So 3417 means the 34th week of 2017. Check caravan and motorhome tyres for cracks in them caused by ageing.
Your lights too are easy to ignore – until they pack up. Test all your lights, including your indicators and brake lights, before you head off. That should make it easier and cheaper to source replacements.
Wondering about wipers and windows?
Clean your windscreen inside and out and examine it closely for chips. You can probably get these repaired for nothing on your motor insurance. Remember little chips can turn into big cracks before you know it.
Make sure your windscreen wipers aren't torn, cracked or chipped too. And top up your screenwash.
Be prepared for a breakdown
You never know what might happen while you're away on staycation so it makes sense to have a breakdown kit in the car. A bottle of water might stop people going thirsty if you're stranded roadside in warm weather. And it could be used to top up coolant in an emergency.
Carrying reflective jackets for every person in the car will help keep people safe if you have to wait for help. And a set of jump leads could get your car started if the battery does go flat.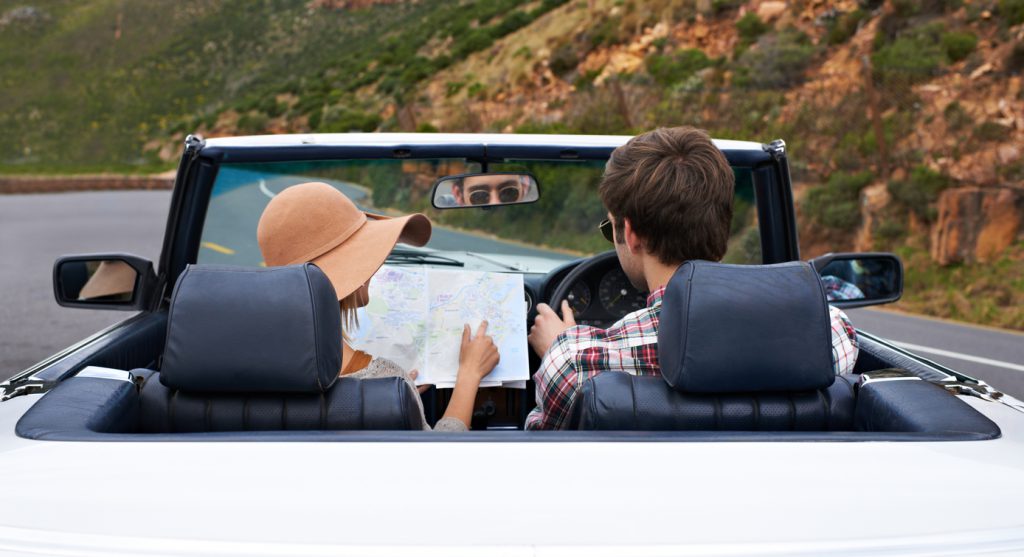 Finding your way
Depending on how old your car is and the tech it's fitted with, it might make sense to ensure the mapping subscription on any sat nav is up to date. If you rely on your smartphone for navigation, make sure you've got a charging cable for it. Ensure it's in the car too during your staycation!
Who's going to be with you?
If you've got a carload of kids, see that you've got sufficient entertainment to take their mind off the journey. Some healthy snacks probably isn't a bad idea either. Carrying your own hand sanitiser will mean you won't have to buy expensive motorway service ones if you stop for fuel. And a first aid kit will give you peace of mind that the bumps and scrapes kids are so good at acquiring can be treated on the spot.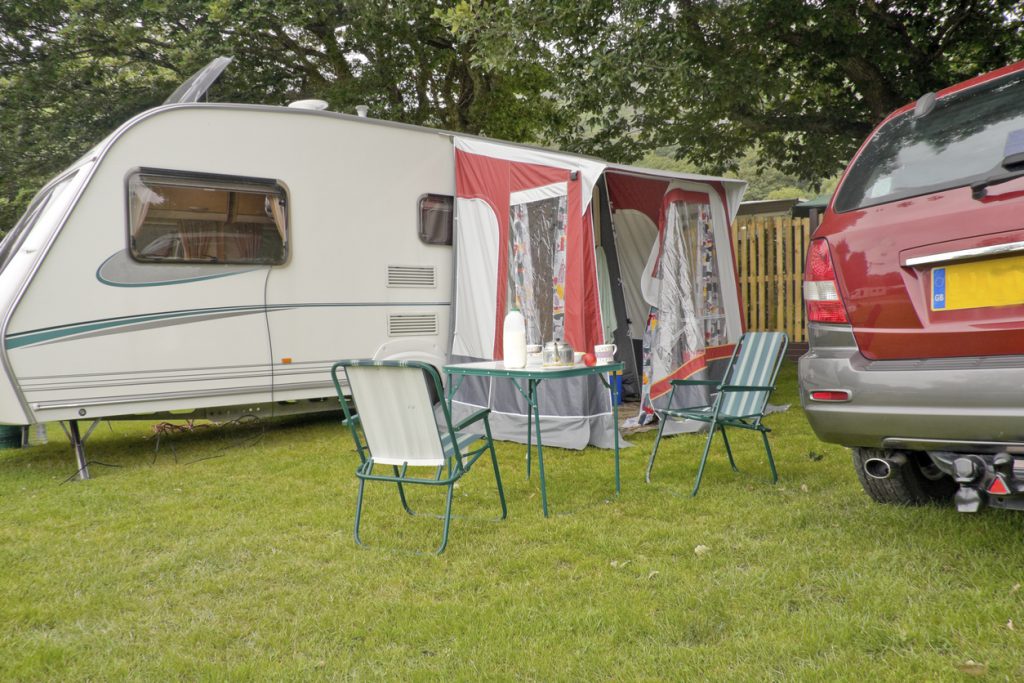 What about caravans and motorhomes?
Many of the mechanical checks are the same as for cars. However, there are others that it's important to carry out before you head off on your staycation.
You can get caravans serviced just like cars. If you don't, check that the electrical hook up between car and caravan is working properly. Your caravan should have an electrical inspection periodically too. It's also worth checking that flexible rubber gas hoses haven't perished.
Then move to the fire extinguisher. Make sure it's not past its use by date and that you still know where your fire blanket is.
And last but definitely not least, don't forget to enjoy yourself!
We're supporting Highways England's 'Go Left' campaign. If you break down on the motorway, remember to go left.