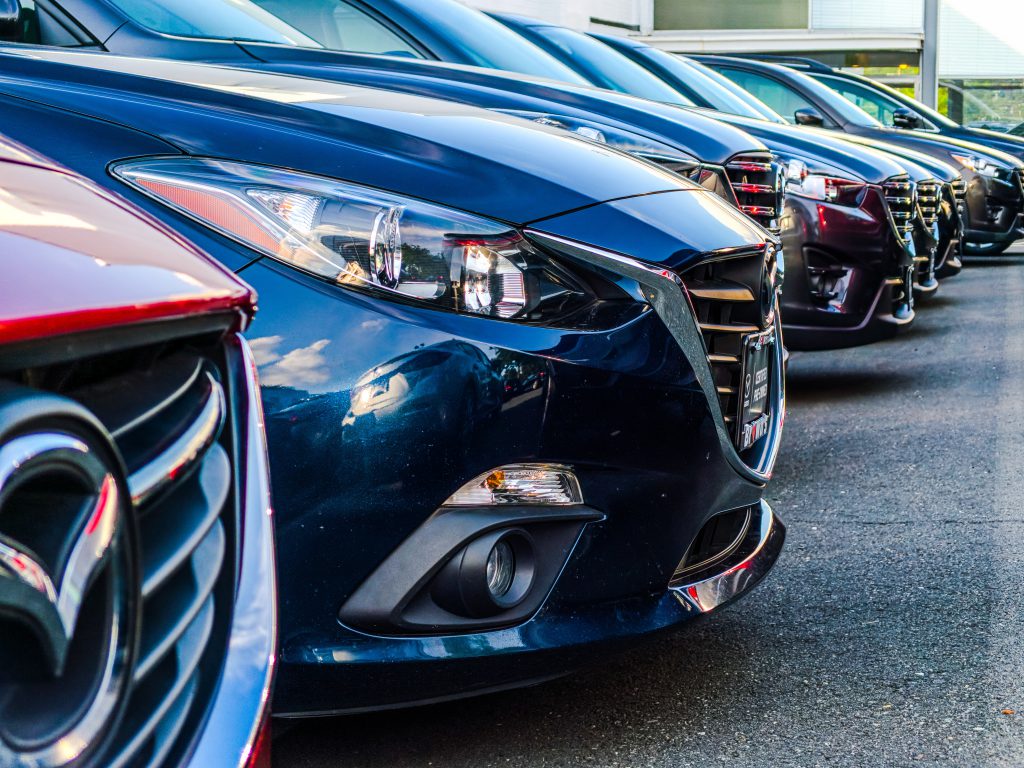 Buying a car is an important decision. If you need more seats, better fuel efficiency, or just a little run around – the cost alone makes it a big life event.
There's a lot to consider before buying a car. So, we've done some of the thinking for you and come up with some key things to keep in mind.
Let's get started.
What's your budget?
One of the easiest ways to narrow down what car you can buy is to define your budget.
And when we say 'budget', we don't just mean the cost of the car.
Before you sign the dotted line, think about car maintenance costs. Check what the road tax will be, how much insurance will cost (and budget for any excess), how fuel-efficient it is, if you need to pay for a parking permit, and any accessories you may need to go with it.
Your road tax is calculated on how much CO2 your car emits, which makes EVs free to tax. That's worth considering if you plan to have the car for a long time.
Keep in mind, your budget is a maximum, not a target. See if you can find a car that meets your requirements below your full budget first.
Will you need car finance?
If buying upfront isn't for you, financing the car could be an option. This can make newer cars more accessible, and sometimes includes deals like complimentary insurance or maintenance cover.
If you do buy a car on finance, make sure you read the contract carefully. It's important to know what would happen if you ever missed a payment, the total cost, the length of insurance (if it's included), and what happens once the car has been paid off.
What do you need the car for?
Once you've sorted your budget, think about what you need the car for. Are you travelling long distances? Do you need storage room or roof racks for your outdoor adventures? Is the size of the car important for squeezing into parking spaces?
If you travel for work, fuel efficiency, overall mileage and comfort will likely be important. If you enjoy being out in the wild, four-wheel drive may be a necessity. And if you need to breathe-in to park, micro cars, mini cars, or hatchbacks may be the best route for you.
If you live near a city centre with narrow parking spaces and low emission zones, a big 4×4 or pick-up truck probably isn't going to serve you well. And if you're off the beaten track with anything from extensive climbing kit to bales of hay, a little hatchback won't do the job.
If you're unsure, have a go at answering these. Who will be in the car? Where will the vehicle be kept most of the time? How far will you be driving? How often will you be driving?
Do you want a new or used car?
The second-hand car market is booming. With decreasing numbers of new cars during the pandemic, second-hand cars have become hugely important to those looking for a different set of wheels.
There are pros and cons to both new and used, but if you think you're going to save on used – don't be so sure. With fewer new cars, the price of used cars has been on the rise, and this may continue in 2023.
New cars may also come with warranties, insurance deals, and better reliability. If you decide to go for a used car, look at its servicing history, mileage, age and history.
It's often worth getting a vehicle history check before you buy a used car. You can find out about our comprehensive vehicle check here.
Should you buy an electric car?
With government plans to stop the sale of new petrol and diesel cars, EVs and hybrid cars may be the way to go. But there are pros and cons to both, so considering what fuel works for you (now and in the future) is important.
Fuel and energy prices rose in 2022, and it's unclear if they'll fully recover this year. But, if you install an EV charger at home, despite the upfront cost, you could get a better rate on your fuel costs in the long run.
What extras make a car personal to you?
Getting the car's body and fuel type right is important for the needs, but what about your wants?
If parking is tight where you live, would parking sensors be useful? If you travel a lot, will a built-in sav nav work well? Or if you have a growing family or pets, think about security locks, folding seats, in-car entertainment, or sectioned-off boots.
The little details inside your car matter.
How does it drive?
Once you know all of the above, you're on your way to finding the perfect car. When you do find one, see if you can test drive it (or a very similar one) on a variety of roads.
If you can, take someone else with you. A second pair of eyes could spot an issue you miss while talking with the dealer or previous owner.
And if you plan on fitting anything specific into the car, take it with you and check it fits. No one wants to go through the process of buying a car only to find the boot is an inch too slim.
Ultimately, buying a car is about finding what you need. It's a big investment, so take time to fully consider your budget, situation, and future circumstances.