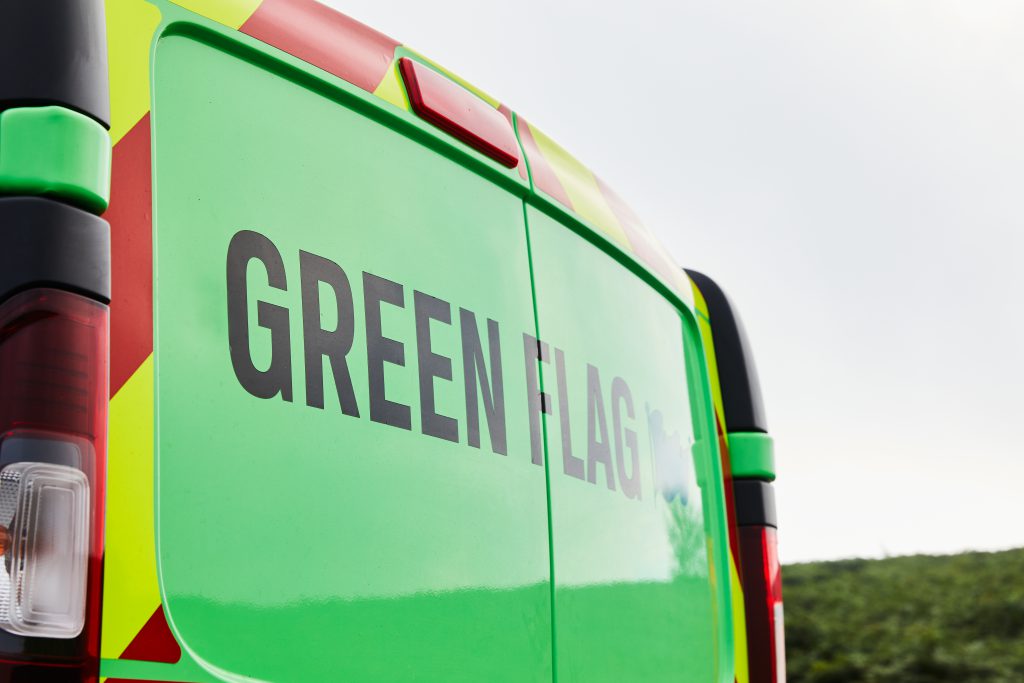 This year, we started something new. Our very own Green Flag patrol team.
It's something we're incredibly excited about, so we wanted to explain what it is, why we've done it, and how it'll help our customers.
What is the Green Flag patrol?
It's our own team of technicians in Green Flag vans attending break downs.
Now, we know that probably sounds a bit familiar. Other companies have their own teams of people in branded vans, but we've done things slightly differently.
We have an incredible network of technicians across the UK who work for local garages. That means wherever our customers break down, there'll be an expert local technician (in their own van) on hand.
Our new patrol will complement this network, working alongside it to support on a specific set of callouts. By focussing our patrol on a specific pot of breakdowns, it allows our wider network to focus on the other faults they already deal with (rather brilliantly).
Where? When? Tell us everything!
Our first patrol rolled out on 19 January, starting in Glasgow and Edinburgh.
We'll be expanding over 2023 and 2024. In fact, we're aiming for a full coverage of main cities by the end of next year. So, watch this space.
And with this expansion comes more roles for brilliant technicians, which is something we're particularly excited about.
What will the patrol teams look like?
Green.
Well, the vans will be. Not the technicians.
After they've completed training, our technicians will do their first rescues with another engineer. This 'buddy programme' will make sure our team are completely comfortable doing their job.
Then, once we've signed them off, they'll be on their own. Armed with expert knowledge, confidence, and a van that'll make other drivers green with envy.
Our plan is to have close to 250 new Green Flag vans on the road by the end of 2024.
How will this benefit customers?
It's simple, really. We'll do more 'right-first-time' jobs.
By focussing on specific faults like battery, tyre, and fuel-related problems, the patrol will be able to help customers quickly and efficiently. And we've had great results so far, with customers telling us that our Patrols are simply awesome.
Will this replace the existing network?
Absolutely not. We actively engaged and worked with partners to get this up and running. It was another example of our fabulous collaboration to launch Green Flag patrol.
Working in harmony with our partners, the patrol allows everyone to focus on what they do best. It should help make things even better for our customers moving forward.
This sounds great.
It does, doesn't it? And our awesome technicians are at the heart of it.
We're excited to grow the patrol, get more vans on the road to complement our network, and help even more customers over the next couple of years. If you'd like us to have your back, you can have a look at our breakdown cover here.