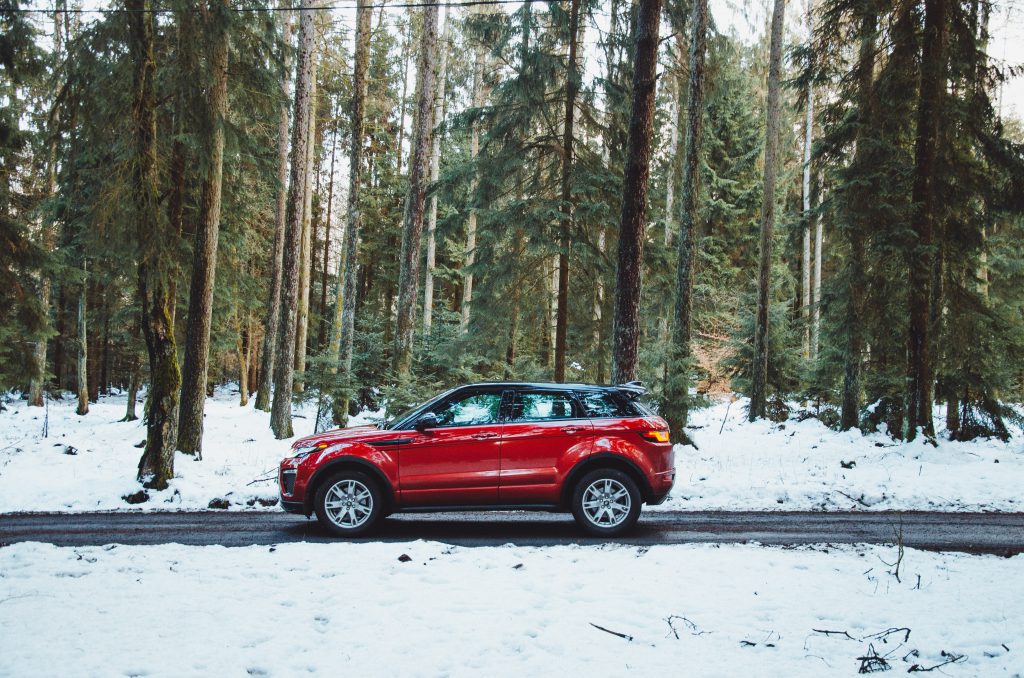 Heating is (begrudgingly) being turned on across the UK as the temperature drops, but our cars are sitting outside, feeling the frost on the cold mornings.
Getting our vehicles going during difficult winter conditions can be time-consuming and frustrating. We often don't know we need something until the moment we need it, and by then it's too late. It's enough to put a chill down anyone's spine.
To make winter motoring easier, we've put together our essential winter kit, complete with helpful items you and your vehicle may need. But what's included?
De-icer and ice scraper
You may be tempted to grab the kettle and pour boiling water onto your windscreen after a heavy frost. But please don't do this, ever. We promise there's a better and safer way to clear your windscreen.
De-icers quickly melt ice and snow (with no potentially windscreen-breaking instant heat like the kettle method). The leftover sludge is then easily scraped away with a fit-for-purpose ice scraper. No more excessive wiping with old towels!
This is perfect for frosty mornings when you're in a hurry to get to work.
Demister pad
Does your windscreen look like an old rag has been wildly rubbed across it? That may be because most materials don't effectively demist, but instead just spread the moisture around with any other grime that has naturally built up.
It may also be because you've wildly rubbed an old rag across it because that's all you had nearby…
Well, we can demystify how to keep things clean. Just use a demister pad. They help soak up the moisture efficiently, leaving your view clear without smears. Well worth having in a winter kit.
Universal bulb kit
As it gets darker in winter, it becomes more dangerous to drive with faulty lights. We always recommend you get your vehicle checked and serviced regularly so you don't find yourself on the road in the dark. But if the worst happens, having spare bulbs is a bright idea.
With a universal bulb kit, no matter your vehicle, you'll be able to provide light to get you somewhere safe.
We do advise getting to a garage and having the best bulbs fitted once you can safely do so.
Wind-up torch
Don't just rely on your phone's torch. You may need to save your battery if you break down.
Whether you need to hunt around your boot to find a fuel can, or if you need to do a simple fix on the side of the road, having a wind-up torch is a must during the dark winter months.
First aid kit
When the ground becomes a natural slip and slide, having a first aid kit can be handy for when accidents occur. In fact, we'd say a first aid kit is a must-have all year round (not just in your winter kit).
It's good to know what exactly is in your first aid kit and how to use everything. So, make sure to read through the contents and check through it when it arrives. If you use anything, keep it topped up.
The winter kit list goes on!
Whether it's gloves, a small shovel, his-vis jackets, or even foil blankets, you can find all the essentials in our winter driving packs at the Green Flag shop.
Winter's not coming, it's already here. So, don't get caught out in the cold – be prepared for every journey!