Many drivers believe that as long as their car has passed its MOT test, other mechanical jobs are optional. Unfortunately, that's not the case. Here I look at the difference between the MOT and servicing and why both are equally important for your car.
MOT is required by law
The MOT is a legal requirement for cars that have been registered for three years or more. You must take your car to have its MOT every year. MOT testers will check to ensure your car complies with basic safety requirements to ensure it's roadworthy.
As examples, testers will check the tread depth of the tyres, whether all the lights are working and inspect for any problems with the brakes, steering or suspension.
There are three categories of fault: minor, major and dangerous. A minor fault is like the old advisory so will be given as a warning of future problems, like when a tyre is approaching the 1.6mm legal minimum tread depth. If a car has a major or dangerous fault, these must be fixed for it to pass its MOT.
Servicing is voluntary
You don't ever have to have your car serviced if you don't want to. But we wouldn't advise that! Servicing gives technicians the chance to look at how your car is running and ensure there isn't any wear and tear you can't see. It also enables them to renew hard-working parts such as the oil and spark plugs.
When car companies produce cars, they decide how long components such as filters will last and how frequently the oil needs changing. They might then say that the car needs servicing every 12,000 miles or once a year, whichever comes first. Renewing the oil and changing filters will help the engine to function as efficiently as intended.
Many modern cars also have a feature known as variable servicing. This is when the car's computer monitors its fluids and temperatures and tells you when the car needs to be serviced.
Although they don't have oil, even electric cars need regular servicing to ensure they're running as their makers intended them to.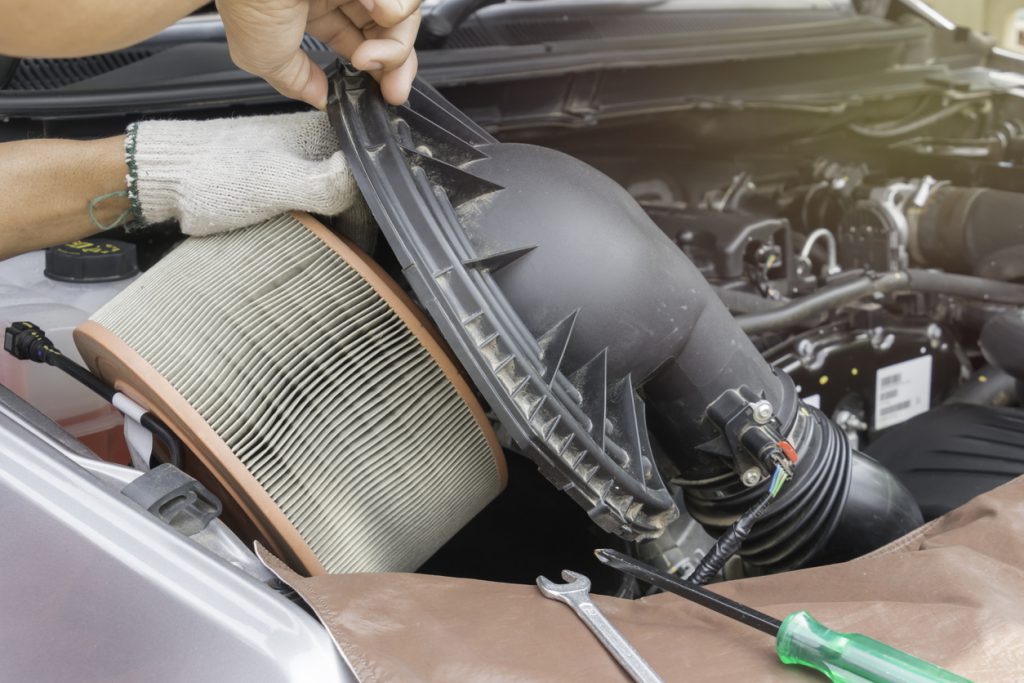 Servicing makes cars reliable and cheaper to run
By having a car serviced regularly, you're ensuring components don't completely wear out. This guarantees that engine parts are being properly lubricated and running as efficiently as possible. This should help you to maximise the car's economy and cut fuel bills. Regular servicing by a qualified technician reduces the chances of a car spontaneously breaking down too.
You can drive a car after it's failed its MOT?
If your vehicle fails its MOT you might still be able to drive it. If you've taken it for its MOT before its due date and it doesn't pass, you can drive it on its existing MOT. But only as long as it hasn't been failed for a fault classed as 'dangerous'.
You should bear in mind that if you are stopped by the police, you could be prosecuted for driving a vehicle with a known fault.
You can take your MOT early
Many people don't realise that you can put your car through its MOT test up to 30 days before it's due without affecting the date that future MOTs fall on.
We always recommend you put your car through the test in the run-up to its due date. That way, if it needs work to pass the test, you have flexibility. You can shop around for the best place to take it to if it needs work.
Each is as important as the other
Servicing may not be necessary in the eyes of the law, but we think it's just as important as getting your car through its MOT. Don't think of them as one or the other, or worse, one without the other; think of them as combined. By carrying out an MOT and servicing you'll have a car that's reliable, efficient and safe.
By John Price, a member of Green Flag's team of automotive technical support engineers
We're supporting Highways England's 'Go Left' campaign. If you break down on the motorway, remember to go left.