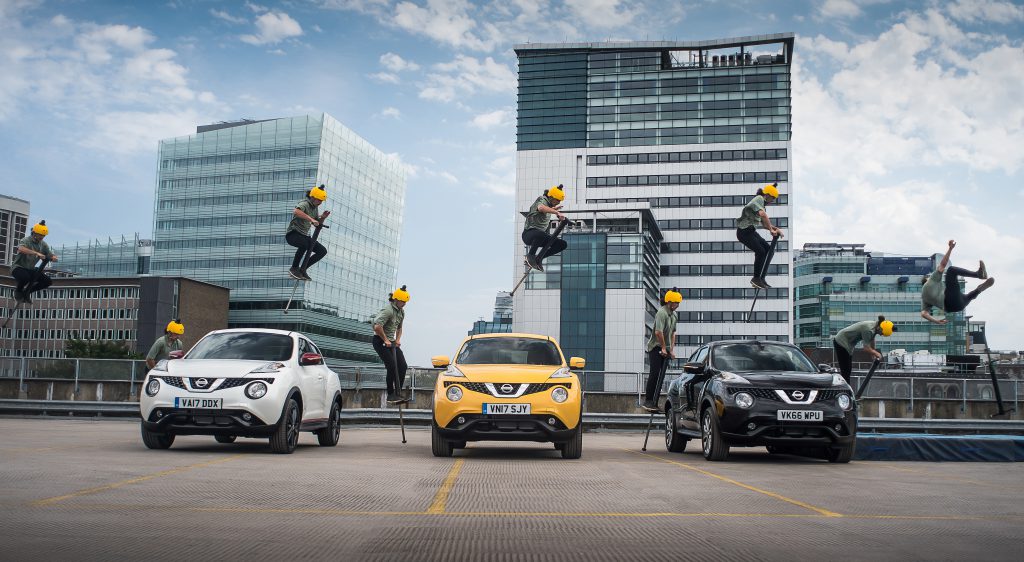 The fastest speed going backwards, pulling cars with your teeth and even kissing them. There seems to be no end to the lengths people will go to in order to get their name in lights with Guinness World Records.
After American Scott Burner recently grabbed the record for the fastest ever drive in reverse, we thought we'd hunt down some of the weirdest world records involving cars.
Pogo-ing into the record books
If you had a pogo stick when you were a kid, you probably thought you were going really high. But we doubt you were going as high as Dalton Smith. The seven-time pogo world champion managed to bounce over three Nissan Jukes on his pogo stick in 2017. In doing so he set a Guinness World Record that he broke just two years later by jumping over four cars.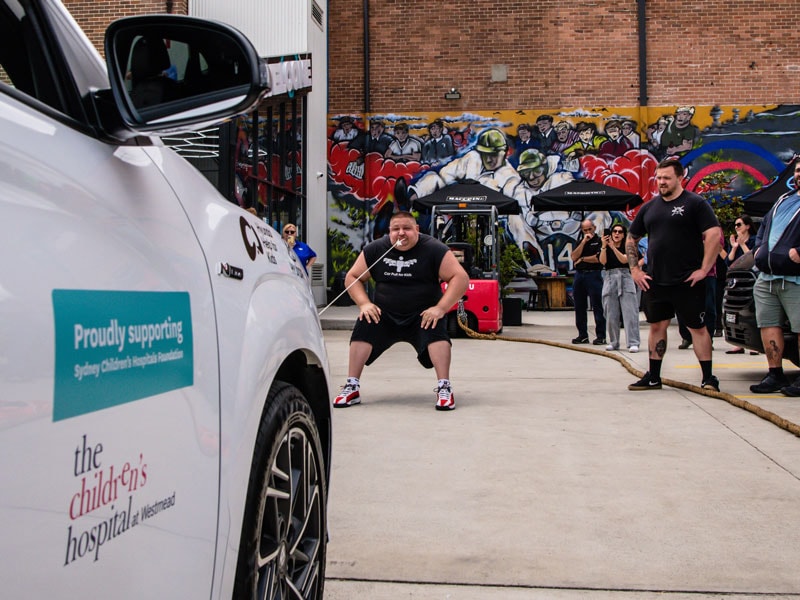 Pulling cars – with his teeth
When it comes to pulling cars, Aussie Troy Conley takes some beating. He smashed a world record by dragging 16 Hyundai Konas that he was strapped to. In case that wasn't tiring enough, he then pulled five of the Korean SUVs using only his teeth for another of the weirdest world records.
Witnesses said: "It was an effort that left his mouth looking just as bloodied and sore as you would expect." Still, no pain, no gain: Conley raised £34,000 for Hyundai's kid's charity with his super-human efforts.
Wheelies – in a car
If you didn't think production cars could do wheelies like the dragster in our picture, think again. The longest production car wheelie was set by a Dodge Challenger SRT Demon. It has 840 horsepower and does 0-62mph in 2.3 seconds. In doing so, it managed to cover 0.89 metres with its front wheels off the ground. Pretty impressive considering it was having to lift a mighty engine off the deck. It was enough to secure the Dodge a production car record.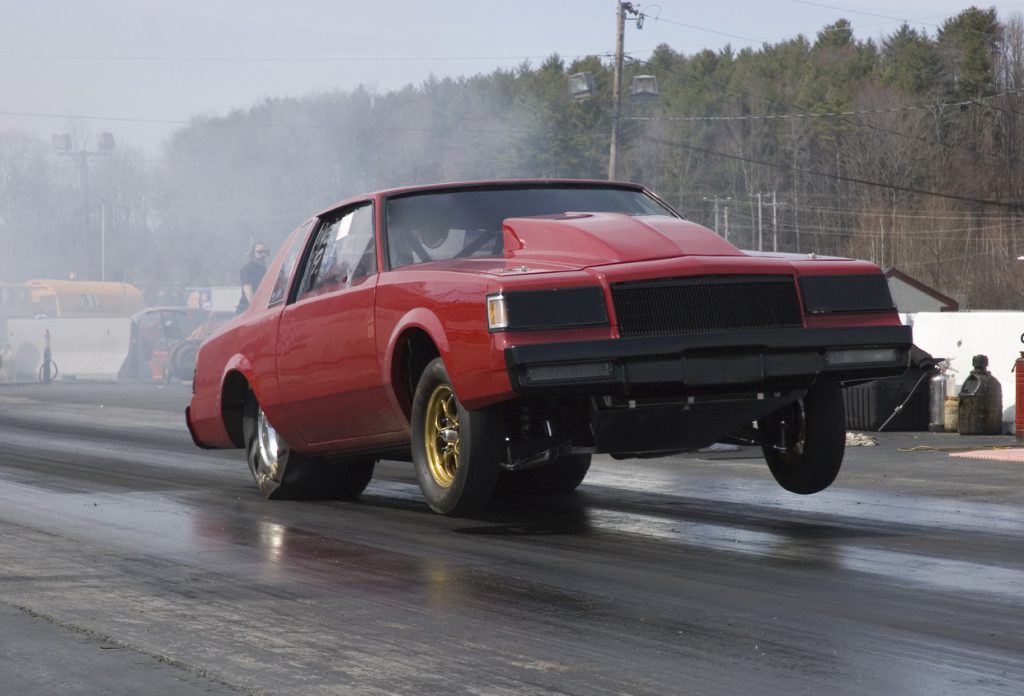 Longest ever skid
Remember having competitions with your mates about who could do the longest skid on your bike? We guarantee your efforts will have nothing on Craig Breedlove. The American's Spirit of America jet-propelled car went out of control on a record attempt in 1964 and left skid marks that were six miles long.
Back in the real world, the longest skids on a public road were measured at 290m on the M1 in 1960. They were made by a Jaguar having an accident and came in the days before anti-lock brakes and the 70mph speed limit. Police estimate the car was travelling at more than 100mph.
It's a wrap
Records don't always involve cars moving. One of the weirdest records is carrying out the quickest full body wrap of a car. In 2018, German aftermarket wrap specialists Folien and Zubehor set a world record by wrapping a Tesla Model X in 22 minutes and 56.25 seconds.
Longest ever limo
Think the average stretch limo is long? It's probably got nothing on American Jay Ohrberg's Guinness World Record limousine. It measures 30.5 metres, has 12 axles, a hot tub, king-size waterbed and helicopter pad. Now that's luxury.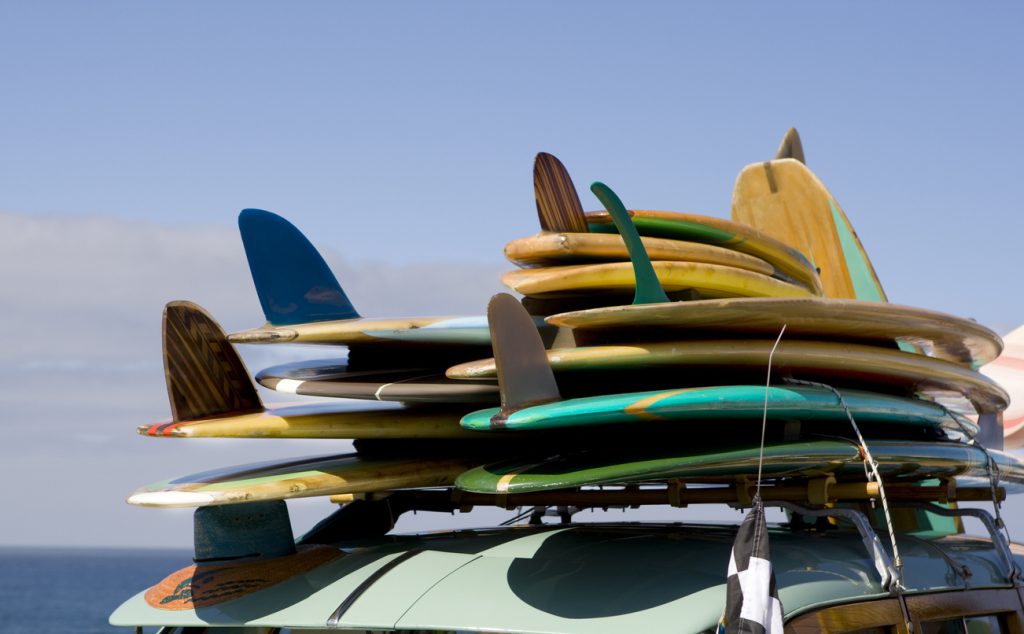 Boarded up
The car in our picture looks pretty overloaded with surfboards but that's nothing. A group of surfers stacked 282 boards onto the roof of a Hummer near Santa Barbara, California in 1998. Let's hope the surf really was up, dude.
Kissing a car
Sometimes you just can't let the other half get the better of you. But it doesn't always end up with one of the weirdest world records. That's what happened when Mexicans Ernesta Hernandez Ambrosio and Jesús Juárez Vite entered a car-kissing competition in Hidalgo, Mexico. With a car as the prize for whoever could kiss a car for the longest, Ernesta and Jesús each puckered up with the motor for a marathon 76 hours. In the end they were both awarded a prize car, probably to make them stop.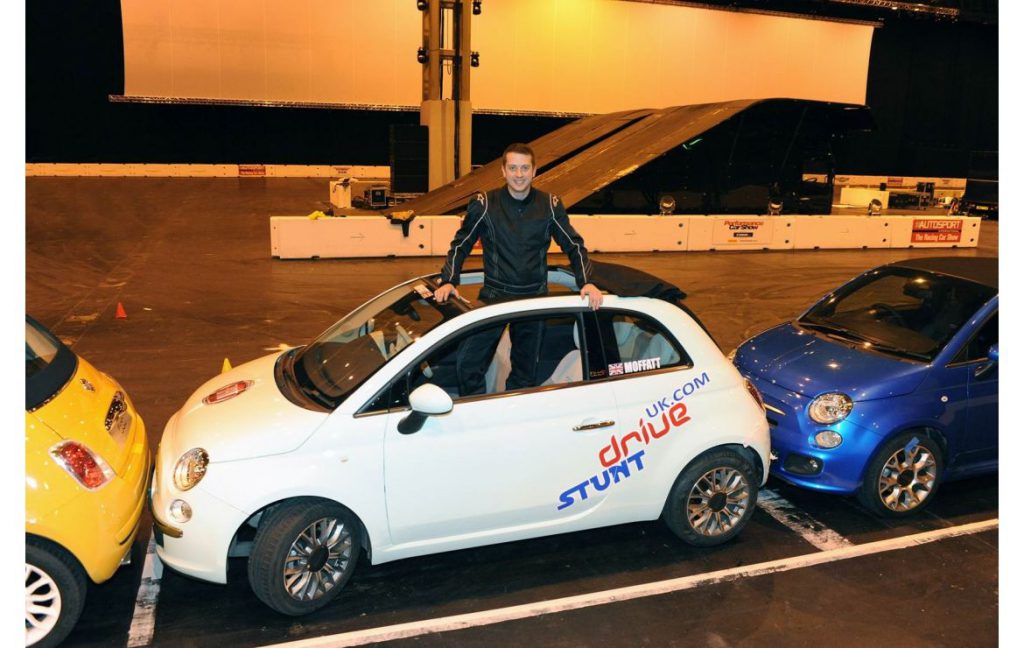 Professional parallel parker
Ever pondered if your car can fit in a parking space? That's probably not a problem stunt driver Alastair Moffatt has. Driving a standard Fiat 500C, stunt instructor Alastair managed to slide his Fiat into a space that was just 7.5cm longer than the car he was driving. In doing so, he reclaimed his Guinness World Record.
Going backwards
And just in case you were wondering what the record was for driving backwards, Scott Burner managed to average 47mph over a mile in his 2017 Corvette Stingray.