If you've taken your car in for mending or a service recently, you might have noticed that like most things in life, we're seeing repair costs going up. That's because four out of five garages (79 per cent) say they're experiencing increases in the cost of doing business.
A survey conducted by dispute resolution body The Motor Ombudsman (TMO) asked independent garages and dealer workshops what their biggest challenges were. Their answers make illuminating (and slightly depressing) reading for us as drivers.
Why are costs for garages going up?
There are a couple of main reasons for this. First, just as the cost of energy is affecting households everywhere, so they're hitting garages. Nearly four in five garages asked said energy and fuel prices were cutting into their profits.
In addition, there is a shortage of trained technicians. The switch to electric vehicles is making this worse. The Institute of the Motor Industry claims we will need 35,700 more technicians by 2030 when sales of new petrol and diesel models cease.
The technician shortage means a third of garages (34 per cent) are planning to plug their staffing gap by taking on apprentices. And four in 10 garages are increasing salaries to ensure they retain the staff they've already got.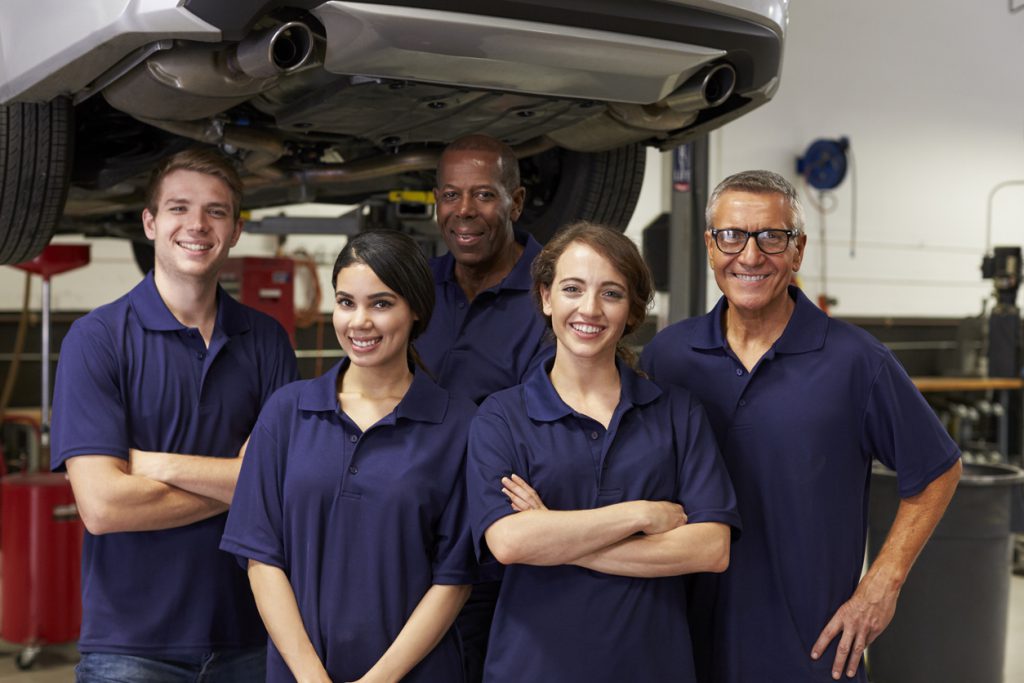 What does that mean for customers?
Unfortunately, the bottom line is garages are having to put their prices up. TMO's survey has revealed that 63 per cent of garages are planning to increase their prices over the next six months to remain in profit.
This is bad news for drivers and means routine maintenance is taking a back seat for many.
Are customers stopping using garages?
Garages are reporting that customers are slashing their spending. Nine in 10 garages say that customers have cut back on having their car serviced compared with the first six months of 2021.
Drivers have also stopped getting garages to do the smaller jobs they can do themselves. Nearly three quarters of garages (71 per cent) said demand had dropped compared with 2021 for ad hoc maintenance, such as topping up fluids like oil.
More than half of garages say there has been a fall in bookings for replacement wear and tear components. These are parts like tyres, brake discs and wiper blades. Hopefully, this means savvy drivers are either having the jobs done by cheaper mobile tyre fitters and mechanics or doing it themselves (in the case of wiper blades).
Fingers crossed they're not ignoring their cars and only getting the work done once these parts have broken or their cars have become too dangerous to drive.
What other problems do garages have?
Garages say the second biggest problem they're facing is getting hold of parts. Nearly three quarters claim they're struggling to get their hands on the parts required to fix drivers' cars. This means that if your car does need repairs, it might take longer than you anticipated.
What can drivers do?
Servicing cars to prevent breakdowns is an expensive business. But it's often even more costly to mend them once they've gone wrong.
Although you might be tempted to miss out on having your car serviced with repair costs going up, it's worth remembering that a well serviced car isn't just more reliable. When a car has its fluids and filters replaced on a regular basis, it also runs more efficiently. And that means it'll cost you less at the pumps.
There's also plenty of maintenance you can do at home. It doesn't take much to keep tyres in tip top shape. And pumping them up regularly will get the maximum life out of them. It's pretty easy to change windscreen wiper blades yourself and checking the oil level is easy too.
By John Price, a member of Green Flag's automotive technical support team