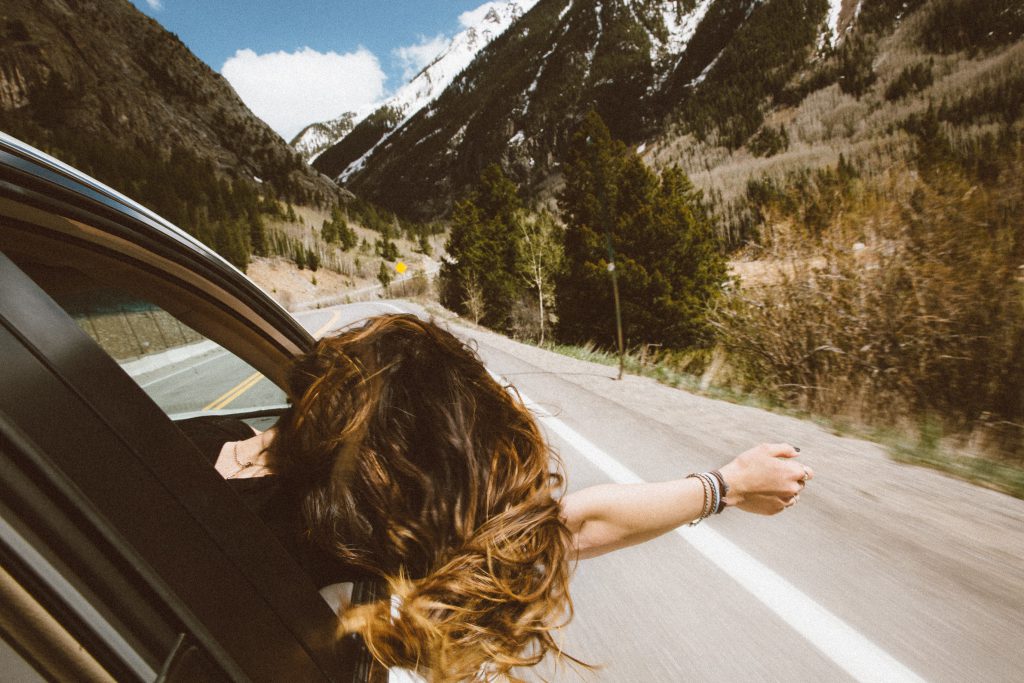 Nobody expects (or wants) their vehicle to break down. It's stressful, it takes up time, it can cost you money if your vehicle needs repairs. Not a great list…
Unfortunately, it happens quite often. Here at Green Flag, we helped with over 500,000 jobs in 2021 alone.
Even though no driver wants to be in that situation, there's a good chance you'll have to call on a breakdown cover provider at some point in your life. So, if you don't have cover already, now may be the time.
That's why we've put all the important info you need about breakdown cover in one place.
What is breakdown cover?
Breakdown cover is a form of insurance. It means you can get help if your vehicle has a problem while you're travelling or if it won't start before your journey's begun.
Many providers will also cover things like locking your keys in the car, putting the wrong fuel in the tank, or getting a flat battery up and running again.
While your car insurance can help cover repair costs, your breakdown cover makes sure you can keep moving if something goes wrong.
Why do you need to get cover?
Most providers separate car insurance from breakdown cover, meaning you could end up paying a fair bit if you need to get rescued and don't have cover already in place.
A 'rescue' can mean a lot of different things. Your breakdown cover provider could help you fix a simple issue over the phone, or come and work their magic at the side of the road (for example, changing a tyre).
But, in some cases, your car may need a visit to a garage. That's where a recovery tow truck comes to the, well, rescue.
Is breakdown cover worth it?
This probably won't come as a surprise, but yes, we think breakdown cover's worth it.
We know being stuck can be a stressful and frankly annoying experience, whether at home or at the side of a road. Cover's here to cut out that stress.
At the core of most policies is roadside assistance (preferably 24/7, all over the UK). This means if you break down while on the move, you'll get expert roadside help or a tow to a local garage.
With some policies, you'll also be covered at home. This way, if your car won't start, someone will come out to get you moving. You can just relax with a cuppa while a technician does their thing.
If a vehicle can't be fixed on the road or needs time in a garage, some providers will include onward travel to keep you moving while your car is fixed. This can include sorting out a hire car, public transport, or even overnight accommodation if it's needed.
And if you're travelling through Europe, having European breakdown cover means that you'll have help across the continent. Trust us, this one can be a real holiday saver.
All these features will depend on your level of breakdown cover. Here at Green Flag, you can build your cover to help make sure you get the features that are right for you. You can find out more here.
What are the different types of breakdown cover?
You can get cover for your car (regardless of who's driving it), cover for yourself (as a driver or passenger in any vehicle), or both (that's the total peace of mind option).
There are also options like family cover or multi-vehicle cover if you want to cover more than one person or vehicle on the same policy. Add that to being able to choose your specific cover features, and you've got a great deal of customisability.
How to get your cover
There are a few ways you can get breakdown cover. Here are some of the big ones:
1.   Go to a specialist provider
You can always go to a dedicated breakdown cover provider (such as us). We've been specialising in breakdown cover for over 50 years now, so if you're looking through your options, check out all the info about our breakdown cover here.
2. Add it on to your insurance
Some car insurance providers offer breakdown insurance as an add on. This can be a simple way to get everything sorted at the same time. If you go down this route, just check what's included in that cover, and make sure it's good value for money compared to getting it separately.
3. Get it as a handy extra
You could get cover as an added bonus when buying a new car, or getting a new account with a bank. This cover may only last for a limited time and could only have certain features included. So, make sure it covers you for everything you need and check how long the cover lasts.
Get breakdown cover today
In short, breakdown cover gives you peace of mind that if your vehicle stops, your journey can still go on. If you'd like to check out our breakdown cover options, you can see them here.