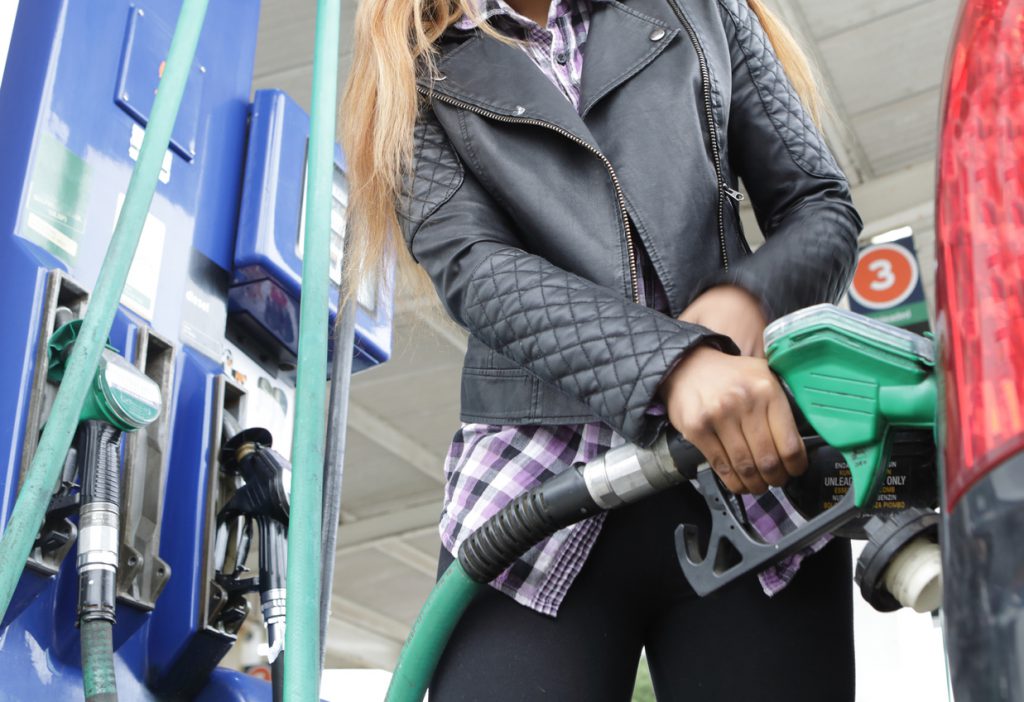 The petrol price is plummeting to below £1 a litre. However, some believe there's room for it to fall further.
Since the beginning of the year, the price of crude oil – the raw material used to produce petrol and diesel – has more than halved. But although the cost of petrol at the pumps is falling, it hasn't kept pace with rapid drops in oil prices. Here are two reasons why fuel prices might stay higher than you'd expect.
Reason 1: Fuel stations are suffering
Fuel station trade body the Petrol Retailers Association (PRA) often claims that its members make more profit from selling a cup of coffee than from a driver filling their car with fuel. And since fuel duty is fixed at 57.95p per litre, the lower the wholesale and forecourt prices of fuel, the smaller the amount of profit for the fuel station and their supplier.
It's also worth remembering that during the 2020 COVID-19 pandemic, fuel retailers have been selling much less fuel. That means the fuel they have in their storage tanks will probably have been bought from the wholesaler at a more expensive price. With an uncertain future, many fuel stations have been reluctant to sell fuel they might have bought before a price cut more cheaply.
Reason 2: Higher wholesale prices
Howard Cox of Fair Fuel UK is campaigning for the government to establish a fuel price watchdog. He says consumers need to be protected from fuel wholesalers and accuses them of 'chronic profiteering'.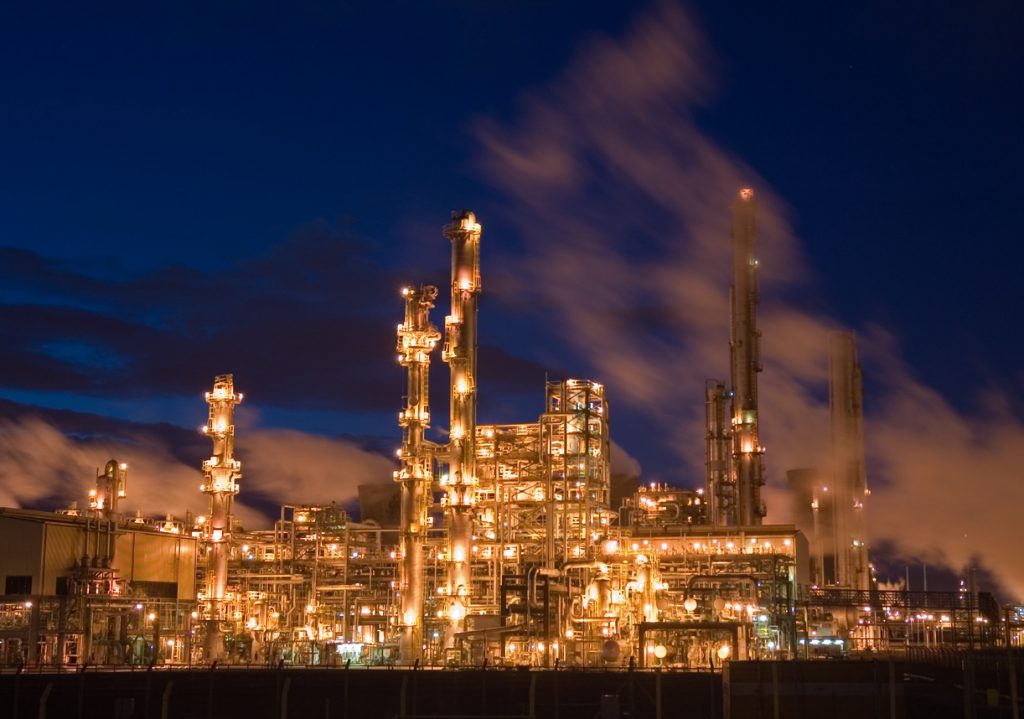 His argument is that while the oil price has been falling, the cost of fuel from wholesalers to the service stations hasn't mirrored that drop. Cox claims wholesaler profits have been increasing because they haven't been passing the savings they're enjoying from lower oil prices onto the retailers and therefore customers.
In May 2020, Cox stated: "Petrol should never be more than 96p with diesel 102p max, but average filling-up prices across the UK are nonetheless 10p higher." He believes that a fuel price watchdog will see wholesalers pass any savings they make onto their fuel retailer customers and in turn, drivers.
How are fuel prices decided?
The price we pay for fuel is made up of three parts:
The fuel itself plus cost of distributing it and the retailer (fuel station's) profit margin
Fuel duty (57.95p from every litre sold goes straight to the government)
VAT (20 per cent of the wholesale price plus the duty)
The government's Office for National Statistics (ONS) explains: "For petrol, at its current average price of £1.04 per litre, just over 72 per cent of the (total) price will go to the exchequer in fuel duty and in Value Added Tax (VAT), leaving only around 28 per cent of 'wriggle room' for cutting the price to consumers when the price of crude oil falls."
Why are UK petrol prices cheaper than diesel?
Diesel is cheaper than petrol in 84% of 161 countries worldwide according to globalpetrolprices.com. In the UK, diesel is more expensive than petrol.
Buyers of petrol tend to be private car owners. The majority of diesel buyers are truckers and other companies. On the whole, private buyers are more price sensitive and willing to shop around than diesel buyers.
From the fuel station's perspective, it makes more sense to keep petrol prices lower to attract more private customers. After all, they reason, commercial customers will stop for diesel anyway.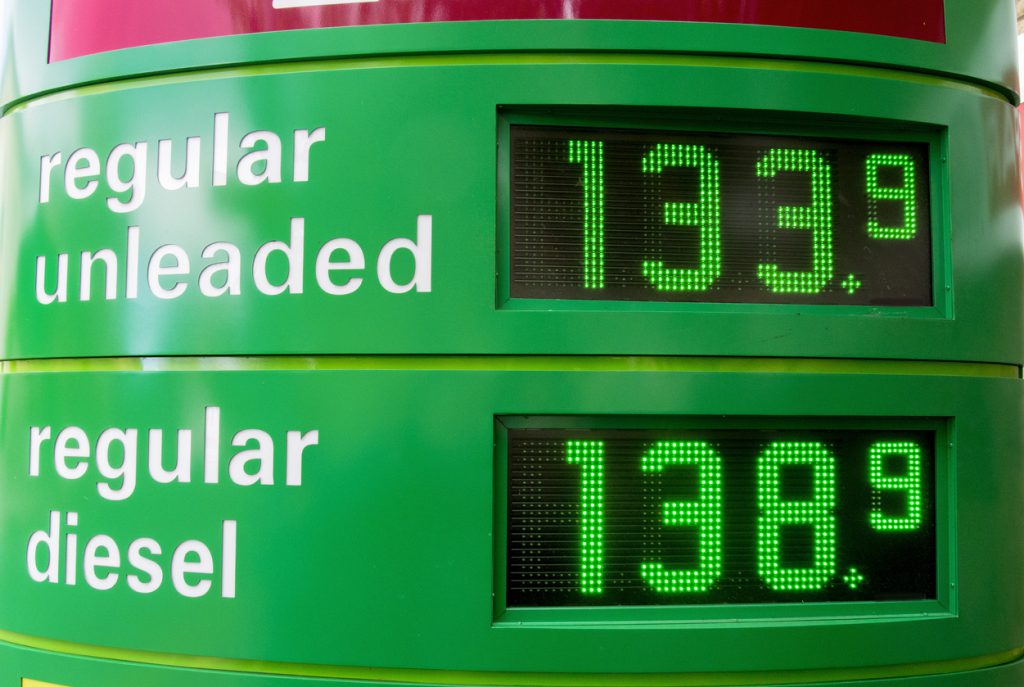 Why has the price of oil collapsed?
There are a couple of reasons for the massive drop in the price of oil. During the 2020 COVID-19 pandemic, global manufacturing slowed dramatically prompting a collapse in demand for fuel.
In addition, the Organisation of Petroleum Exporting Countries (OPEC) suffered a fall-out between its two main members, Saudi Arabia and Russia. This resulted in an increase in production of cheaper Saudi oil. With diminishing demand and increasing supply, prices would always fall.
This isn't great for oil producing countries. However, it has at least resulted in lower prices at the pumps for us.