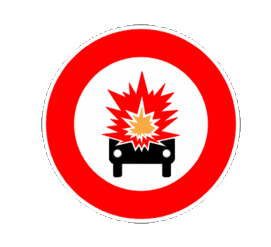 British holiday makers and France go together like a slice of camembert on a freshly baked baguette with a glass of Bordeaux wine. A staggering 17 million Britons visit France every year, and whether they're living it up in the City of Light or unwinding in Provence, one thing is certain: millions use their car to explore la belle France.
The country has its own rules of the road and signs that explain these to drivers. But the likelihood is that not all those British drivers know what they mean.
We've compiled 10 of the better known French road signs in this quiz. For first time visitors, it's a chance to familiarise yourself with what you'll be seeing road side. And even regulars might enjoy refreshing their memory.
If you don't get all the answers correct at the first attempt, try again – and remember to click the "Finish" button again. Bon chance!
Read more: Advice for British drivers travelling to France