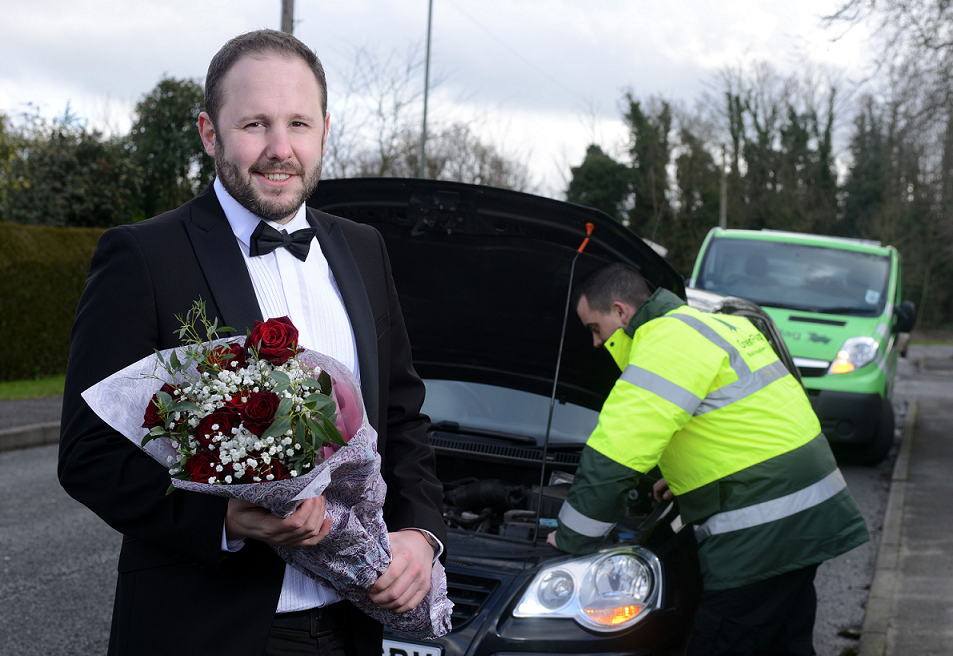 Although the grey skies, high winds and perpetual rainfall make us seem grumpy, it turns out the UK is still full of romantics.
Our research suggests that nearly a million people are planning to propose this Valentine's Day. However, of those 907,000 prospective proposers, the chances are one or two are going to break down on the way to popping the question.  Over the last three Valentine's Days, Green Flag has responded to 9,226 call-outs – that's one every 26 seconds.
That's why we've launched a brand new service: Proposal Cover.
This Valentine's Day, we will provide roadside assistance to anyone who breaks down on their way to propose – free!
To take advantage of this offer, pre-register by calling one of our Proposal Consultants on 0800 8100511 by 5pm today.
What's more, if you break down on Valentine's Day, our specialists in London, Birmingham and Bristol will have a stockpile of flowers and chocolates in their vans. So if you're a bit late getting to your loved one, at least you won't turn up empty-handed!