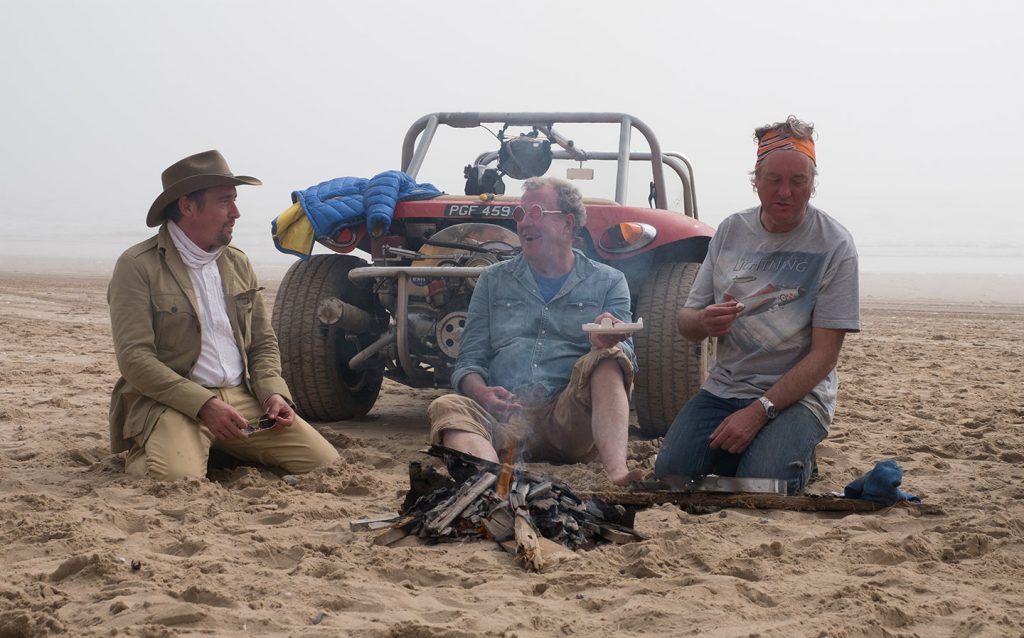 Whatever you do, don't call it Top Gear. On Friday 18 November, petrolheads around the world will be tempted to take a cheeky sick day, as they get their first chance to watch Jeremy Clarkson, James May and Richard Hammond in action together on The Grand Tour.
The three troublemakers have been doing their best to avoid controversy since the BBC decided not to renew Jeremy Clarkson's contract, last March.
But now they're back and the carnage can recommence, with an all-new car show that will continue to play on the relationship between the 'three middle aged blokes' as much as it will celebrate some of the most incredible things on four wheels.
The first episode will be made available through Amazon Prime on 18 November. The Grand Tour has agreed a deal with Amazon for three series over three years, with 12 episodes in each. Here's what to expect…