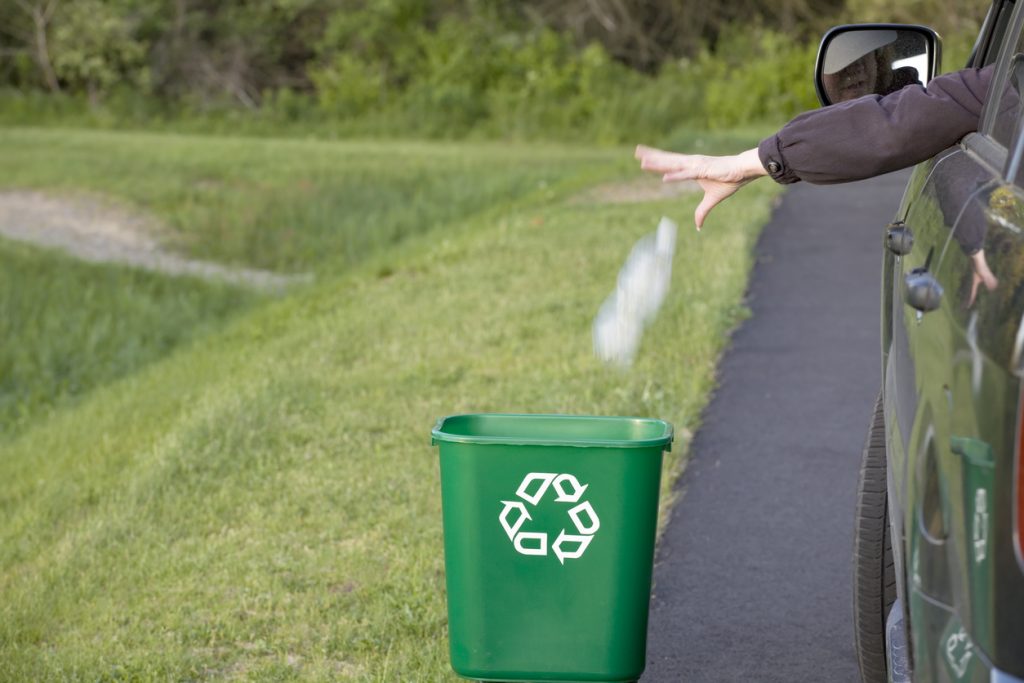 Every year Highways England says it spends £8 million clearing 200,000 sacks of litter from our main roads. As well as costing money, it says removing roadside rubbish puts workers' lives at risk. That's because contractors must stand close to speeding cars to pick up people's junk.
In an effort to solve the problem, a pair of schemes involving new litter bins are being tested. But are they common sense or gimmicks? We investigate.
What are the drive-through litter bins?