As London brings forward the introduction date of its new Ultra Low Emission Zone and the government prepares to unveil "toxin taxes" on diesel cars driving into cities across England, rumours persist of a diesel scrappage scheme for motorists.
Up to 35 cities across England could introduce charges aimed at reducing pollution from diesel-powered vehicles, following the lead set by London. The move is an attempt to address chronic air pollution in parts of the UK, which is said to contribute to the deaths of up to 40,000 people a year.
Now politicians, industry representatives and driver groups are calling for a UK scrappage scheme, to help drivers replace the oldest and most polluting diesel cars.
The last scrappage scheme, in 2009, helped breathe life back into a flagging car industry, by giving £2000 in return for any car over 10-years old that was part-exchanged for a new vehicle. Could a similar incentive help replace the oldest diesel-powered cars?
What changes are expected to tackle city pollution?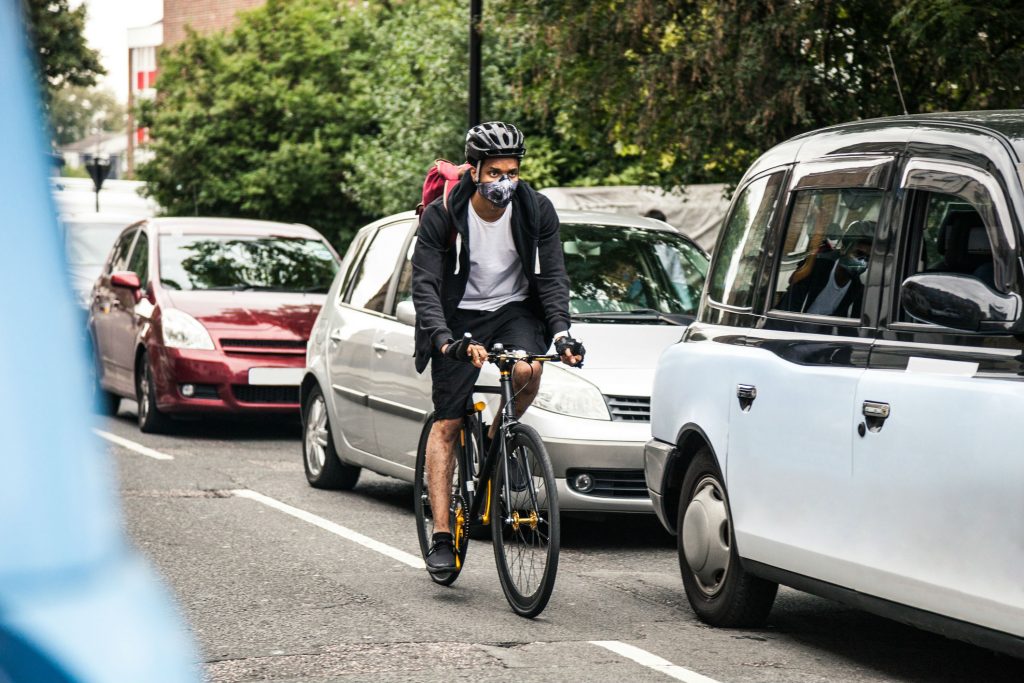 According to The Sunday Times, environment secretary Andrea Leadsom will this week unveil plans for a charge of up to £20 a day to drive into 10 of the UK's most-polluted cities. Additional plans could see commercial vehicles being the target of bans or charges in a further 25 towns and cities.
The plans would follow London's lead, which will introduce a £10 T-charge – toxicity charge – from 23 October, in an attempt to limit the number of older, polluting vehicles entering the capital.
At the same time, mayor of London Sadiq Khan has sped up the introduction of London's new Ultra Low Emission Zone (ULEZ), which will penalise the majority of diesel car drivers. Originally planned to begin in September 2020, Khan has brought that forward to April, 2019, saying: "The air in London is lethal and I will not stand by and do nothing."
And by 2021 the ULEZ will expand, from the existing central London congestion charge zone to the South and North Circular roads.
Khan said: "Now I urge the government to step up and match my ambition to transform the appalling air we breathe. Ministers need to deliver a national vehicle scrappage fund, reform fiscal incentives like vehicle excise duty and pass a powerful new Clean Air Act to end the toxic smog in London once and for all."
That view is echoed by Charlie Elphicke, Tory MP and head of a cross-parliamentary group on fuel. He told The Sun: "It would be deeply unfair to punish millions of diesel drivers with higher taxes. We must tackle the pollution problem. But the truth is that many families and small businesses can't afford to pay more to drive — or to buy a new car."
How might a scrappage scheme for diesel cars work?
The government and motor industry have set a precedent. In 2009, Labour introduced a national £2000 scrappage scheme to encourage people to buy new, efficient cars and help a flagging motor industry during the global financial crisis.
It was aimed at UK drivers of cars more than 10-years old. The government set aside £300m to support the replacement of 300,000 cars. For every old car traded in for a new model, the government would contribute £1000 and the car manufacturer would add another £1000.
It is likely that any new incentive would take a similar approach, should it get the go-ahead. That means anyone seeking to part-exchange a clapped-out diesel that's more than 10-years old would be guaranteed a minimum valuation of up to £2000.
What checks should buyers make?
If a scrappage scheme is introduced, it will doubtless tempt many drivers to spend their hard-earned money on a new car for the first time. But consumers must proceed with their eyes wide-open.
For example, London's new ULEZ will stipulate that any diesel car must conform to Euro 6 emissions standards (for cars first registered after September, 2015), or face a £12.50 charge to enter central London in addition to the £11.50 congestion charge fee. However, this week, Sadiq Khan added a caveat that could further influence which diesel car drivers choose: those Euro 6 vehicles must emit under 0.005g/km of particulate matter (PM).
Transport for London says some new, Euro 6 diesel cars will be unable to meet such tough levels – including popular models such as the Ford Fiesta 1.5 TDCi ECOnetic.
The tough targets could be adopted by other cities. So drivers who commute into city centres and are considering changing their car would be wise to wait for the government to announce the fine detail of national low emission zones.
What about drivers of petrol cars?
At the moment, petrol cars aren't in the spotlight, as they don't emit as much NOx and particulate matter as diesel cars. So there has been no talk around a scrappage scheme for petrol-powered cars.
Was the last incentive a success?
The last scrappage scheme was deemed a success by the government, car industry, and the many drivers who benefited. In November 2008, new car sales were tumbling, down by nearly 37 per cent compared with the same period the year before. Scrappage saw a rise in sales by as much as 26 per cent, and by the end of the incentive it accounted for around one fifth of all new car registrations. More than half of buyers had never bought a new car before.
The Department for Business Innovation and Skills claimed that cars bought through scrappage had average CO2 emissions of 133g/km, 27 per cent lower than the average CO2 of scrapped cars.
However, there were critics. The Institute for Fiscal Studies said that there would be no reduction in emissions, as the new cars would be driven more than the old bangers and were energy-intensive to produce. And What Car? claimed that some car makers increased prices of its models by as much as 14 per cent, meaning some drivers would have been better off forgoing the scrappage scheme and buying a year-old car.
Buy Green Flag cover at half the price of your AA or RAC renewal quote. Save 50%. (For vehicles 10 years and under on our closest equivalent UK vehicle based cover.)