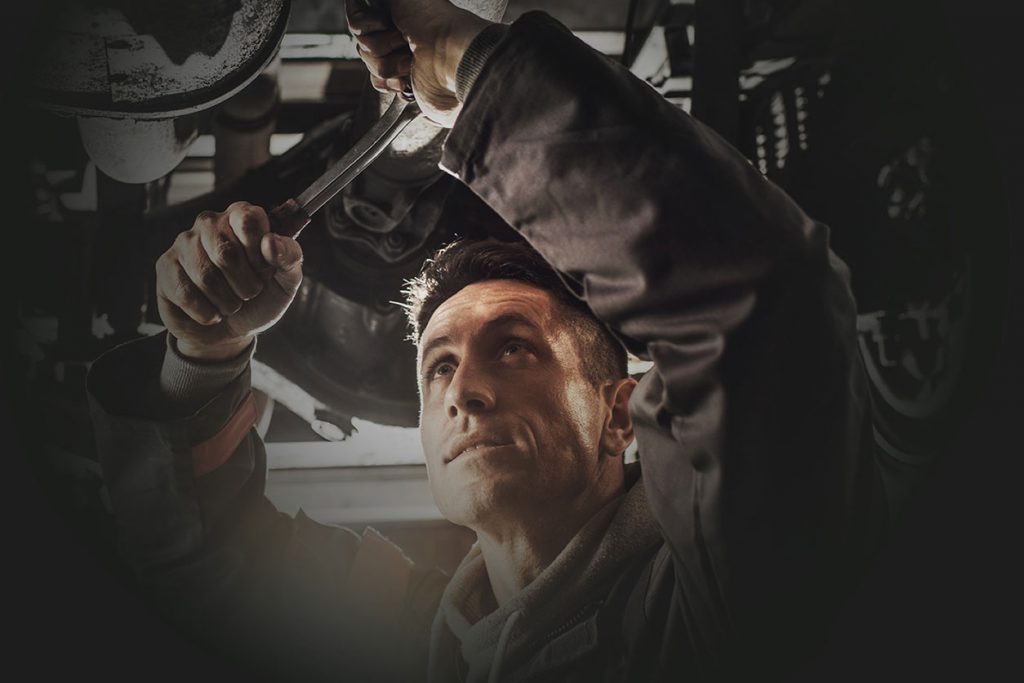 For many drivers, the cost of keeping their vehicle properly maintained and road legal can be a real worry. And studies show drivers dread taking their car into garages thanks to overuse of technical jargon and the fear of being ripped off.
A lot of drivers find just remembering the MOT is a trial: a quarter (27 per cent) don't know when their annual test is due, never mind how much possible repairs might cost them. But what if you had a qualified technician on your side? And what if they oversaw any work that needed doing to your car and could get preferential rates as well? Green Flag Smart Service provides exactly that, and it's available for all Green Flag customers at no extra cost as an added benefit of your breakdown cover.
What is Green Flag Smart Service?
Green Flag Smart Service, provided by RoadServe, acts as the middleman between you and the garage. Once you activate your Green Flag Smart Service account, you'll become a Green Flag Smart Service member and RoadServe will negotiate preferential rates on your MOT, service and mechanical repairs. It's a great option for ensuring unnecessary extra work and hidden charges are a thing of the past.
How does Green Flag Smart Service work?
You'll be able to choose a garage and a date that suits you, then RoadServe will handle everything from the moment your car is booked in. You'll no longer deal directly with the garage whenever you need an MOT, service or even a mechanical repair. Instead you speak to a fully trained RoadServe maintenance controller. They'll talk directly to the garage on your behalf to negotiate a price and make sure the only work that's done is what's needed. 
Why is it cheaper?
Whatever you want, from pet food to garden compost or bottles of wine, buying in bulk always saves you money. As a Green Flag Smart Service member you become part of RoadServe's large national fleet of vehicles, and as a result benefit from the preferential rates a fleet of vehicles can secure.
What sort of garages could you use?
RoadServe has an approved network of more than 15,000 garages nationwide. These vary from manufacturer franchises to independents; you choose the repairer that suits you best. Providing your car qualifies for Green Flag cover you can use the service however old your motor is or even if it's still got a valid manufacturer warranty. Whatever kind of garage is used, all work is guaranteed for 12 months or 12,000 miles, whichever comes first. Some garages will even collect and return your car or offer a courtesy car. RoadServe network garages only use Original Equipment equivalent parts which ensures any warranty your car might have is preserved.
How does it make motoring easier?
You'll have access to a personalised 'myGarage' area on the Green Flag Smart Service website where you can store all your car's details, MOT and servicing dates, and request reminders. It will also show any work that you've had done using this service and itemise all the charges and savings.
How much does it cost?
Green Flag Smart Service is available for all Green Flag breakdown customers at no extra cost. Half of RoadServe's customers save 25 per cent or more (based on 2016 data), as MOTs and services can quite often end up costing more than they were anticipating. For more complicated and therefore expensive repairs, the savings could be greater. When any work is undertaken that you've agreed to, RoadServe will charge an administration fee of 6 per cent. However, this will never be more than the savings you make, so you can't lose.
How do you pay?
Once RoadServe is happy with the completed work and you've collected your car, or it's been delivered back to you, RoadServe will contact you to take payment and settle the bill with the repairer on your behalf. This ensures you're in charge throughout the process, only paying a pre-agreed amount for work that needs doing.
If you're already a Green Flag member, visit the Green Flag Smart Service website to activate your account.