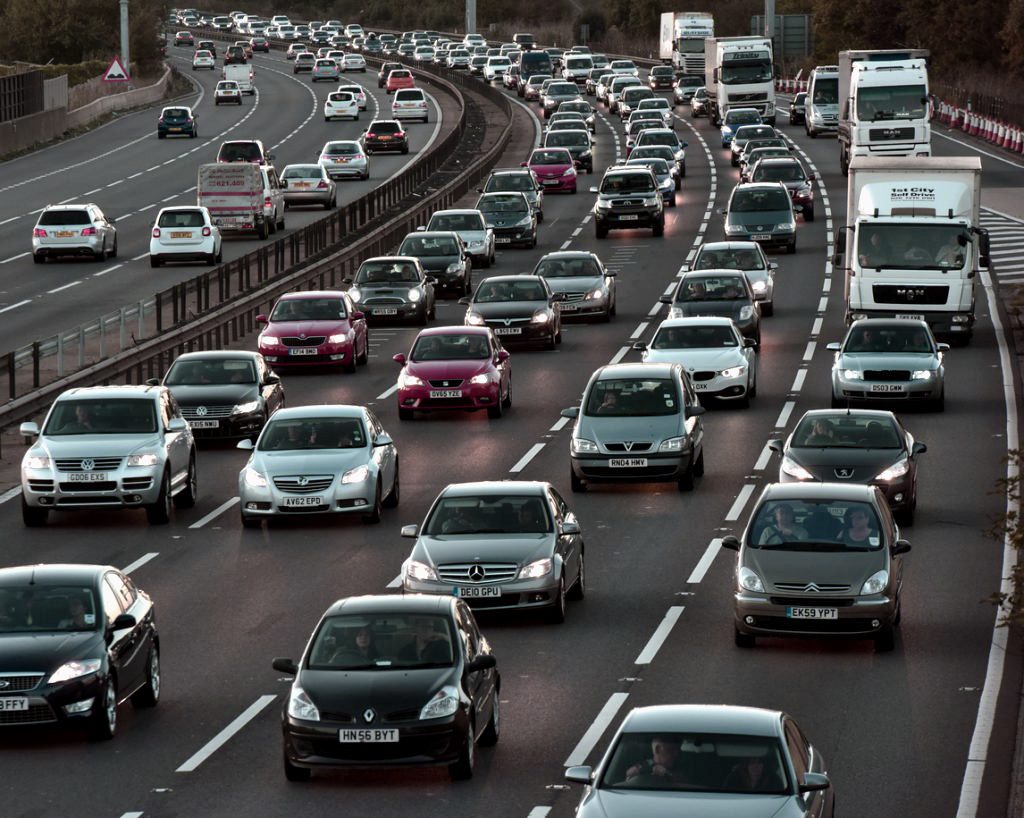 You might think you've been organised when it comes to giving gifts for family and friends this Christmas, but have you given much thought to planning any journey by car?
Drivers are being warned to plan ahead when travelling in the lead-up to Christmas, after experts predicted that Friday, 22 December would be the busiest day on the roads – leading it to be dubbed "Frantic Friday".
More than 20m vehicles are expected to take to roads over the Christmas period. And because Christmas Day falls on a Monday this year, a combination of commuters and those setting off for Christmas is predicted to lead to the highest number of traffic jams.
Inrix, a transport analytics firm, warned that last year, there were more than 300 traffic jams at a peak of around 5pm on Friday, 23 December.
Dr Graham Cookson, chief economist at Inrix, said drivers would be "well advised to take alternative routes or avoid driving during peak times altogether".
However, Highways England says it will do its best to ease the way for drivers – and their passengers – this Christmas. As we reported last week, the agency intends to lift or pause nearly 400 hundred miles of roadworks across Britain's motorway network, between 22 December and 2 January. It means that where safe to do so, more lanes will be open, or temporary speed restrictions will be lifted.
Traffic hotspots over Christmas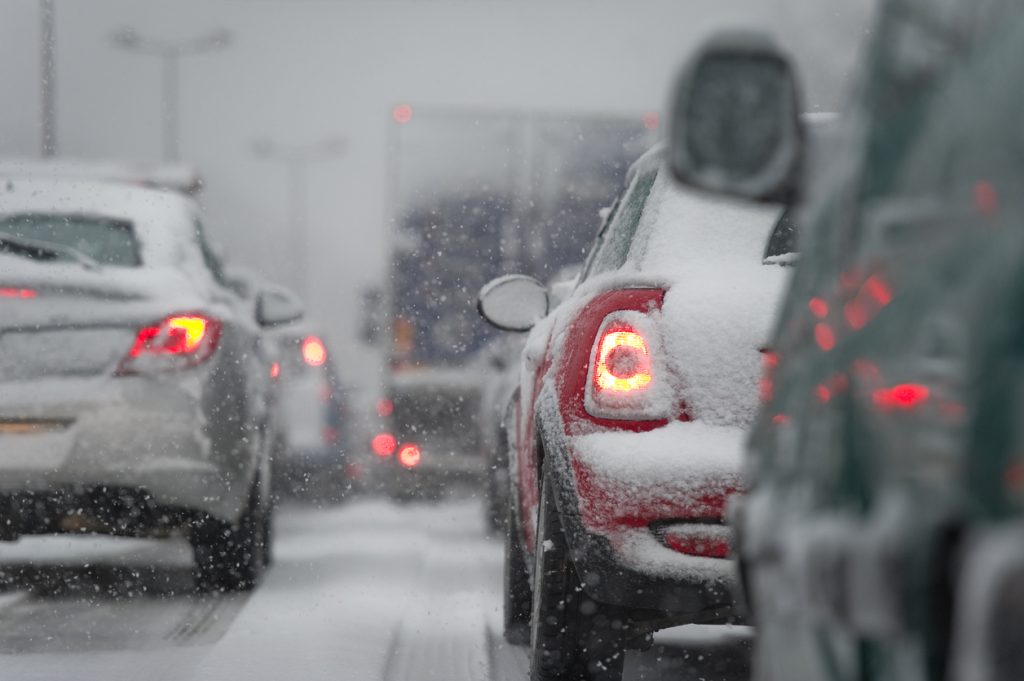 During "Frantic Friday" the hotspots for traffic are the M1 northbound, between junctions 11 (Luton) and 22 (Leicester) and the M1Southbound between junctions 19 (Catthorpe) and 12 (Flitwick).
Experts also warn that the A303, at Stonehenge, could prove troublesome. Last year's peak saw traffic jams of seven miles and delays of more than four hours, in the early evening.
However, the anticipated delays are nothing compared to the hold-up expected on the M6 motorway, on Thursday, 21 December. The 65-mile stretch from Haydock, in Merseyside, to Gailey, in South Staffordshire, would normally take about one hour to complete. But based on traffic flows last Christmas, Inrix forecasts it will take more than five hours.
Date
Route
Dist.

(Miles)

Predicted Journey Time
Freeflow (No Congestion)
Total Delay
Peak Time
20/12/17
M25, Anti-clockwise
31.29
2 hrs & 28 mins
26 mins
2 hrs & 2 mins
16:15:00
20/12/17
M25_Anti-clockwise
33.9
1 hrs & 22 mins
28 mins
54 mins
08:00:00
20/12/17
M4_Westbound
15.05
46 mins
16 mins
30 mins
16:30:00
21/12/17
M6, Southbound
65.32
5 hrs & 20 mins
59 mins
4 hrs & 21 mins
14:30:00
21/12/17
M3, Westbound
16.86
1 hrs & 38 mins
18 mins
1 hrs & 19 mins
00:45:00
21/12/17
M74, Southbound
14.96
50 mins
16 mins
34 mins
18:00:00
22/12/17
M1, Northbound
58.7
2 hrs & 8 mins
53 mins
1 hrs & 15 mins
11:00:00
22/12/17
M1, Southbound
44.77
2 hrs & 12 mins
41 mins
1 hrs & 30 mins
12:15:00
22/12/17
M1(Northern Ireland), Westbound
40.33
1 hrs & 36 mins
38 mins
58 mins
17:15:00
22/12/17
M1(Northern Ireland), Eastbound
40.24
1 hrs & 12 mins
37 mins
35 mins
16:45:00
22/12/17
A720, Eastbound
12.67
31 mins
12 mins
19 mins
12:45:00
How to stay calm in traffic or when confronted by other drivers
Whether your journey is long or short, traffic jams add to stress levels and can soon take the shine off the start of the Christmas holidays.
A simple way to help avoid stress is to plan ahead and allow plenty of time for your journey. The Royal Society for the Prevention of Accidents suggests checking traffic reports well in advance, and says it's important drivers ignore rude gestures and avoid eye contact with other motorists.
For more information on staying calm in traffic, read this expert advice.