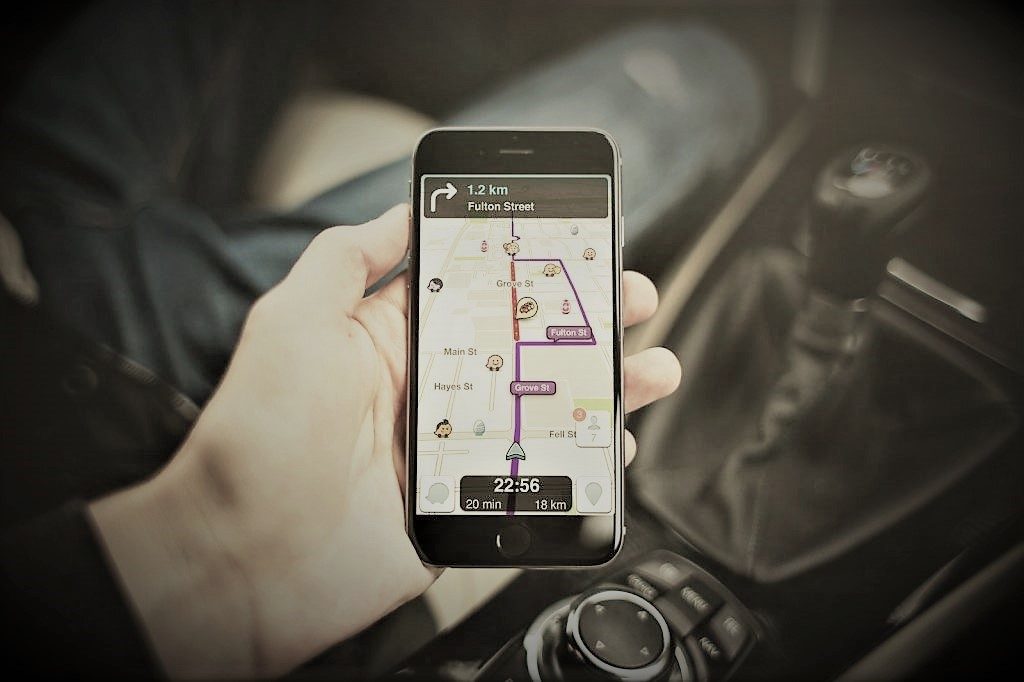 Britain has roughly the same number of cars registered for the road as there are in France. That's around 37 million, despite Britain having less than half the space of its continental neighbour. Unsurprisingly, it makes for crowded roads. Populated areas and main roads frequently grind to a halt and the UK has the dubious title of having the most congested roads in Europe.
As a consequence, more drivers than ever are turning to their smartphone to help navigate our congested roads. Apps that guide users from A to B, responding to live traffic conditions along the way, are replacing portable sat nav units. Because of this, it would no longer sell sat navs in its stores. More damning still, they were labelled 'left behind' in its annual retail report. To help drivers choose the best smartphone navigation app, here are five highly rated examples.
Free navigation apps for drivers
Waze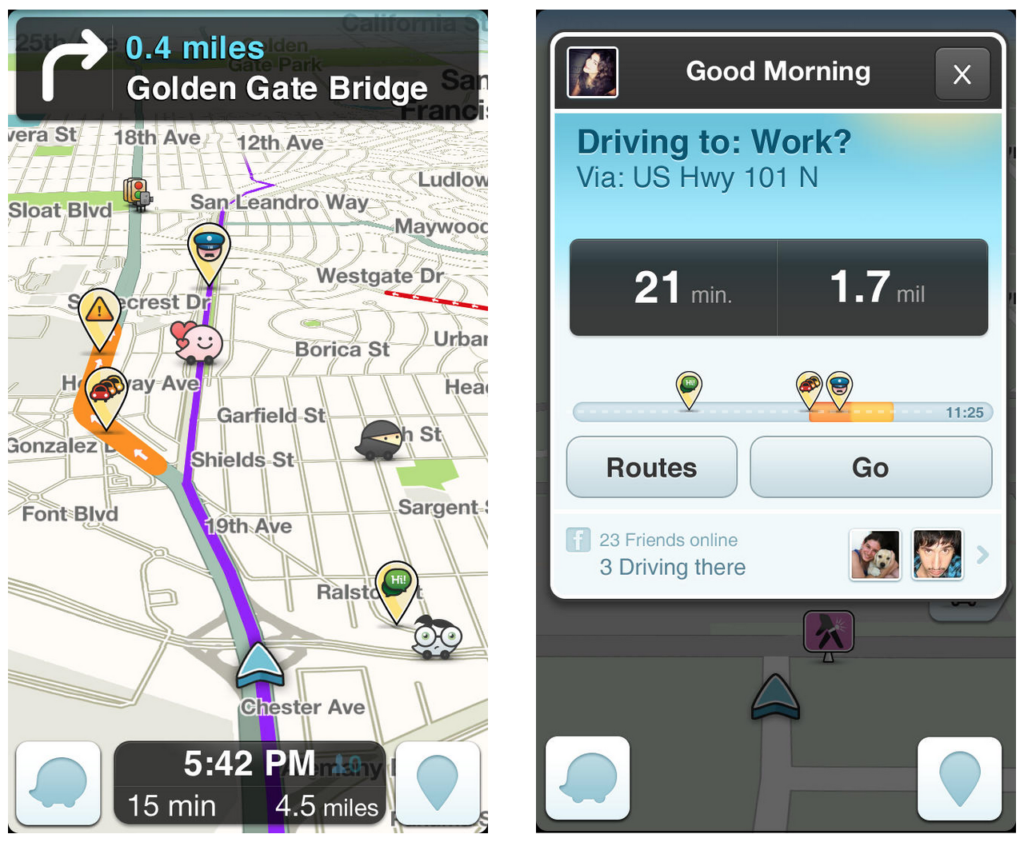 Available on: Android and iOS
Find your way through the maze is the gist of Waze's quirky name. It's free to use, and boasts a 4.5 star rating from more than 7m reviews on Google Play. And it gets a maximum five-star score from half a million Apple iOS users.
It uses a community-based system of getting traffic prompts and alerts from other Waze users. This makes it aware of jams on your planned route and able to suggest diversions that can save time. It also learns your regular routes. However, the app relies on your phone having a data connection and you can't download maps. That means if your phone loses signal this app may not be able to help.
Navmii
Available on: Android and iOS
Like Waze, Navmii learns about the traffic conditions from all its users and then plans your route. However, it offers a bonus over its rival: you can download one free map, such as the UK. In turn, that means you don't have to rely on the phone having a data connection at all times. It gets a 3.5 rating among Apple iOS users and 4 stars from Android phone owners.
Google Maps
Available on: Android and iOS
One of the most widely used map apps, Google's offering is useful not only for driving directions but also continuing your journey. Park up and Google Maps will help you then walk to a train station or work place. You can use it without a data connection by downloading a map such as London, or a planned route, in advance. It includes real-time traffic information and adjusts your estimated arrival time accordingly. Google Maps even suggests diversions if a faster route is detected. The result sees it score 4.5 and 4.3 with iOS and Android users respectively.
Paid-for navigation apps for drivers
CoPilot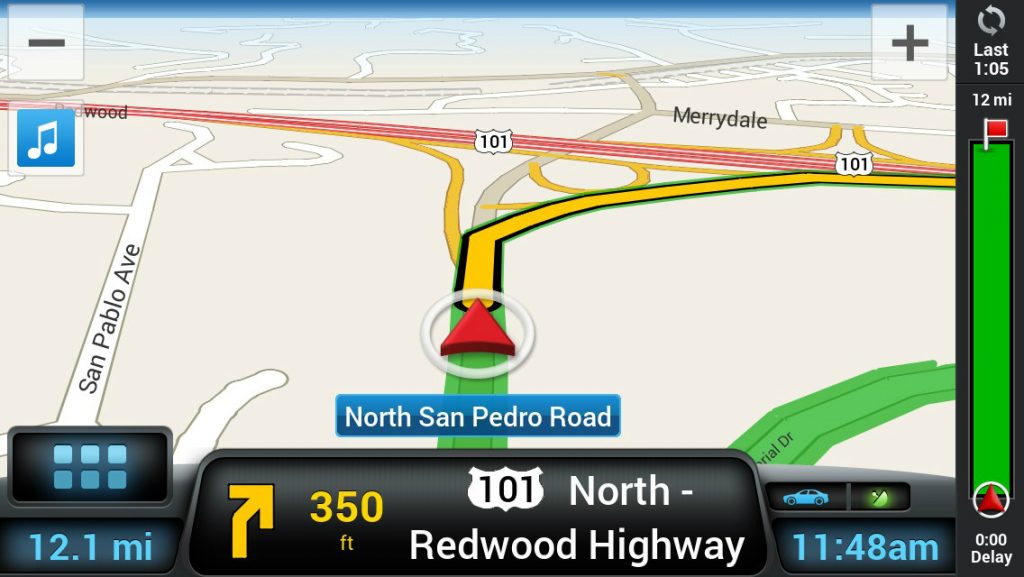 Available on: Android and iOS
This is a good option for drivers who rely on navigation for work, or often drive abroad, whether for work or on holiday. It is packed with features, such as speed warning and offline mapping. And the information and instructions are presented in a clear, concise way that's ideal for drivers. It has won multiple awards, and is highly rated by Android and iOS users with 4 out of five-star ratings from both.
TomTom GPS Navigation / Go Mobile

Available on: Android and iOS
First, a word of warning: the TomTom app gets much better ratings across Android platforms compared with iOS. It boasts real-time traffic information, speed camera alerts, offline maps, points of interest and more. Android users give it 4 stars whereas the iOS version, called TomTom Go Mobile, scores just 2.5.
How to mount your smartphone securely and use navigation apps safely