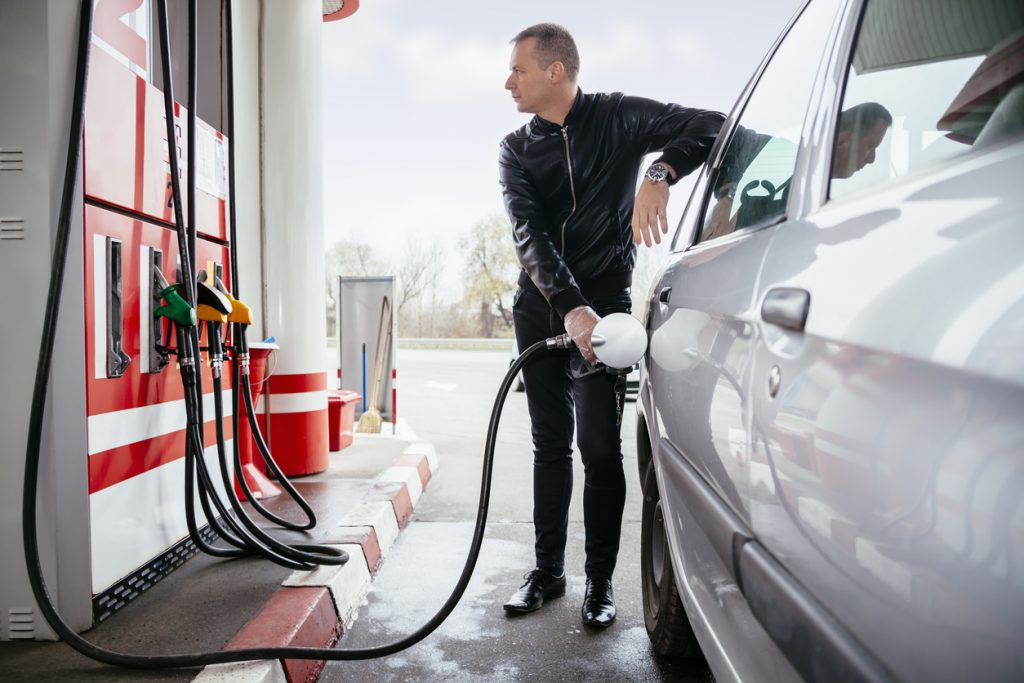 A Green Flag investigation has revealed inflated fuel prices on the way to some of Britain's most popular holiday destinations. With more than three quarters of Brits (77 per cent) expected to take to the roads this August bank holiday weekend, some fuel stations seem to have increased their prices. The result is that drivers in Scotland or Cumbria, and those on the way to popular destinations who use motorways such as the M1, M4, M5 and M6, could all fall victim to pumped up prices.
Where has the most expensive petrol?
Scotland tops the list of the priciest petrol in the country. The cheapest fuel within a five-mile radius of Kinross Services in Perthshire and Abington Services in South Lanarkshire is priced at 130.9pence per litre. Happenden Services in Lanarkshire has the lowest petrol prices in its area – at a hefty 125.9p. The national average is 117p per litre. All of these filling stations are alone within a five-mile radius giving drivers little choice but to pay for overpriced fuel. According to Petrolprices.com, the most expensive petrol in the UK is 133.9p per litre; the cheapest 109.7.
What about diesel?
Fuel from the black pumps is generally more expensive than petrol. Petrolprices.com says the most expensive diesel is 137.9p per litre; the cheapest 110.7p. And where you find pricy petrol, the chances are you'll come across even dearer diesel.
Where else in the country should drivers avoid?
Visit the Lake District and you should pick your fuel stations carefully. Prices at some of the pumps can be a staggering 131.2p per litre. Others will only charge 114.3p which works out at 15 per cent less. Membury Services on the M4 near Swindon, Watford Gap on the M1 in Northamptonshire, and Stafford Services on the M6 are also worth avoiding with the highest prices within a five-mile radius.
What does this mean for drivers?
Often unnecessary extra expense if you're not careful. Let's assume you fill a family car that does 45mpg with £50 worth of fuel. Buy petrol at 130.9p per litre and you'll get 378 miles worth in your tank. However, if you buy fuel at the national average price of 117p, your £50 will buy 423 miles worth of fuel. That's 45 miles more.
10 filling stations to avoid
| | |
| --- | --- |
| Where | Pence per litre |
| Kinross services | 130.9p |
| Abington services | 130.9p |
| Southwaite services | 126.6p |
| Happendon Services | 125.9p |
| Tebay Services | 125.2p |
|  Membury services | 123.7p |
| Michaelwood services | 123.5p |
| Lancaster (Forton) Services | 122.2p |
| Watford Gap Services | 122.1p |
| Stafford services | 121.9p |
How to find cheap fuel
This involves the 'p' word: planning. First you need to register on Petrolprices.com. Then enter the postcode of where you think you'll be filling up and it'll give you the name of cheap fuel in the vicinity. The planning bit is around your journey. You need to know the approximate mpg of your car and calculate where on your route you'll need fuel. If that's inconvenient, keep an eye on fuel prices when you're on the road. Supermarkets with filling stations invariably offer the cheapest fuel as a means of luring customers in to do their shopping. And other service stations nearby will likely compete. If you're heading off into the wilds, fill up before you leave civilisation. Refuelling before you need to may go against the grain. But it'll pay you back in the long run.