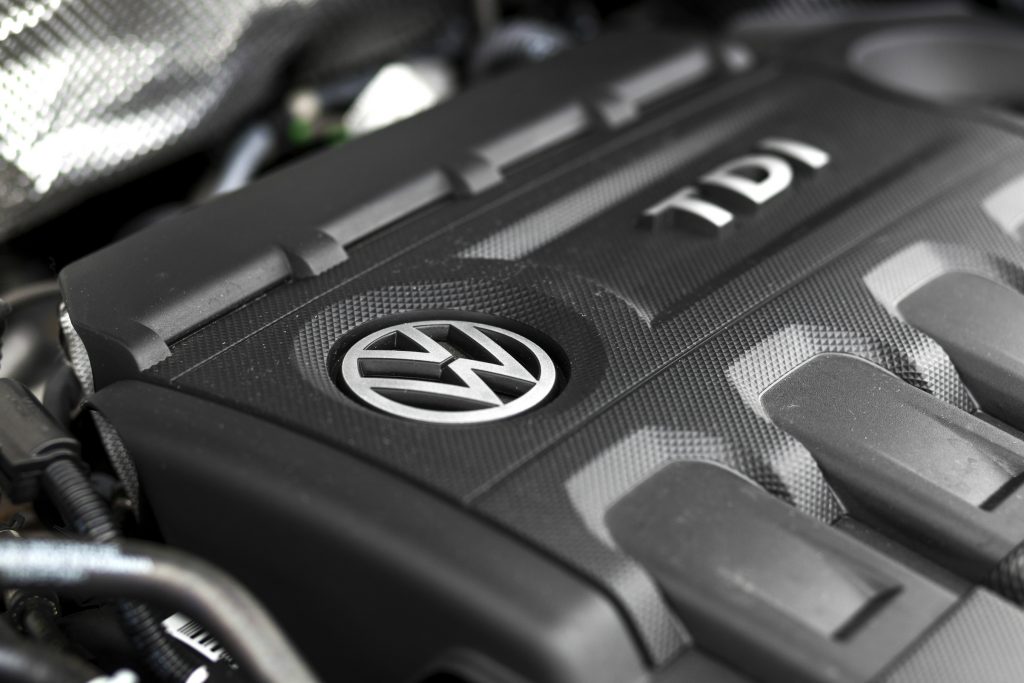 The Volkswagen diesel scandal has taken a new twist with British owners of affected diesel-powered Volkswagen, Audi, Seat and Skoda cars possibly in line for compensation. And consumer organisation Which? wants the British government to do more to ensure British buyers of affected cars are suitably reimbursed.
European Union regulators are now urging 20 European countries to investigate whether consumers are entitled to financial compensation from VW, like drivers in the US. Vera Jourova, the EU justice commissioner, told The Financial Times it was likely the German car maker had breached Europe's "unfair commercial practices directive." The legislation is in place to protect consumers from misleading advertising claims.
Why does the EU want action?
The justice commissioner has been considering evidence gathered from EU countries about how they have been investigating the Volkswagen diesel scandal. She is reported to want to galvanise nations into action, following VW's announcement in July that it would pay up to $10,000 (around £7500) to each American driver affected by the scandal – but nothing to drivers in Europe.
Volkswagen's diesel disgrace came about after it was revealed some cars with diesel engines had a 'defeat device' installed in their engine management computer. This would be able to tell when the car was on a rolling road and having its emissions tested and adjust the nitrogen oxide (NOx) output to within legal levels. It was designed to help VW crack the US market with its stringent legislation. But around 11 million drivers worldwide are believed to have bought affected cars. Approximately 1.2m of those are in the UK.
Harmful exhaust emissions, notably NOx particulates from diesel cars, lead to air pollution that is believed to cause nearly 30,000 premature deaths a year in Britain.
What Which? says
Alex Neill, director of policy and campaigns for Which? praised the European Commission and urged the British government to do more. "Volkswagen must not be let off the hook if they have broken the law. VW customers in the UK will rightly question why US consumers are getting compensation and nothing is on the table for the 1.2 million owners affected in this country. The UK government must urgently get to grips with this matter."
British government 'failing' VW owners
In July, MPs on Britain's Transport Select Committee said the government wasn't doing enough to stand up for UK motorists. They concluded: "VW has failed UK customers, but the government has failed consumers."
The committee called for the government to investigate whether VW knowingly supplied false information to the UK Vehicle Certification Agency. If it is found to have done so, it could face unlimited fines.
Louise Ellman, chair of the committee, said that the tests that VW had cheated "exist solely to protect human health." She added: "VW's evidence to us was just not credible but the government has lacked the will to hold VW accountable for its actions. There is a real danger that VW will be able to get away with cheating emissions tests in Europe if regulators do not act."
How the scandal unfolded
News of the deception broke last September, after US regulatory body, the Environmental Protection Agency (EPA) revealed how it had discovered that VW cars sold in America had special software – known as a 'defeat device' – that could alter the emissions of diesel engines during testing.
In the same month, we reported on which models were affected and the underhand tactics VW had resorted to in order to pass stringent American emissions tests. The scandal cost Martin Winterkorn, the CEO of Volkswagen Group, his job.
Since then, Audi, Seat, Skoda and Volkswagen have been making free-of-charge modifications to the various diesel engines featured in their model ranges. Some updates require physical alterations, others are simple software tweaks.
How to check if your VW is affected
All of the brands that are part of the Volkswagen Group have a website that allows British drivers to enter their diesel car's details to see if it is affected by the respective manufacturer's vehicle recall. You can link to them here: