If you get your kicks from microchips, lasers and the Internet of Things rather than pistons, spark plugs and exhausts, the Consumer Electronics Show (CES) has got your name on it. Since 1967, CES has been held in Las Vegas at the start of each year and has frequently offered gadget lovers and gizmo geeks the first glimpse of emerging technologies. But over the past five years, the car makers have muscled in.
Aware that the adoption of the self-driving car will present a captive audience to associated partners, the car companies have joined forces with tech giants in a race to sell us stuff. Or should that be create the connected car?
So let's take a look at the main developments at CES 2016, and rate their chances of making it into mainstream motoring. Are they techtastic or tech-tat?
The virtual reality showroom that you wear on your face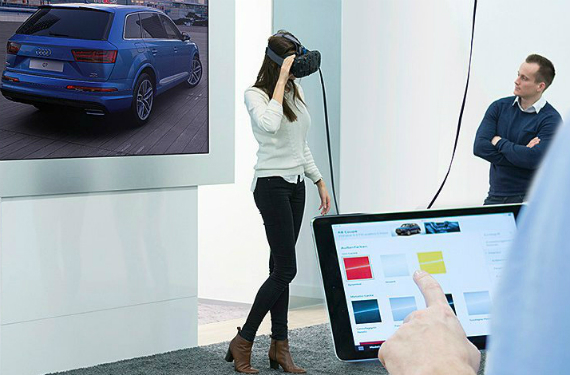 Prepare to look stupid the next time you walk into an Audi showroom. The German car maker will soon be introducing virtual reality headsets, which drivers strap on so they can configure their new Audi.
But the Oculus and HTC headset isn't just about changing the colour of the paint, or switching a set of standard alloy wheels for preposterously large ones. Users will be able to see how their car looks in the 'real' world, listen to the sound and look around the cabin at the myriad customisable bits of trim, leather and fabric – as if they were sat in the car itself. Audi UK told me that it will be introducing the technology to its British showrooms soon.
Verdict: Tech-tastic
The crash helmet that turns riders into Top Gun pilots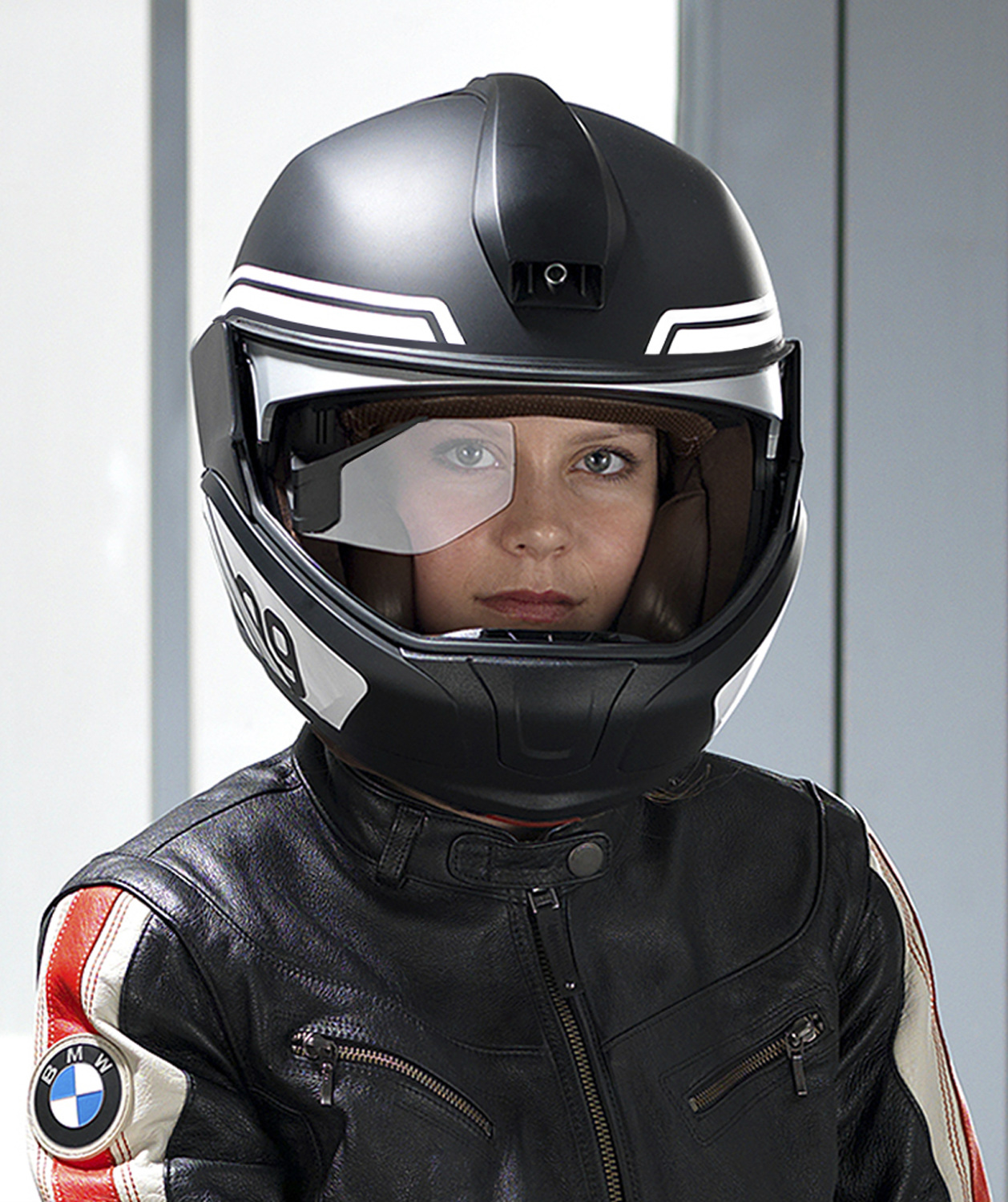 Born again bikers are going to love this: a motorcycle crash helmet fitted with a head-up display. It's the same sort of technology that's used by Top Gun pilots when flying fighter jets such as the F-35 Lightning II. But before bikers inundate maker BMW with queries about buying its high-tech helmet, let's get some perspective…
During demonstrations at CES, journalists reported that the glass in front of their right eye that projected information about sharp corners ahead, incoming phone calls or navigation instructions obscured the road and distracted the user. Given that motorbike riders are some of the most vulnerable road users, this seems better suited to empty skies than busy roads.
Verdict: Tech-tat
The magic mirror that gets drivers ready for their journey
Anyone who spends hours in front of the mirror may well approve of the concept of a connected mirror. BMW and Samsung worked together on this magic mirror, thinking that drivers could check their hair, brush their teeth or try on different outfits ahead of their journey. So far, so not different to a mirror.
But this isn't exactly a mirror; it's a giant touchscreen computer, capable of showing traffic on the route to work, the charge of the battery in your BMW i3 electric car, your day's schedule, emails, TV shows and more. Lift the car key out of a holder and the car will – we're told – switch on, open the garage door and drive itself to your front door, ready to get to work. Given the wider uses beyond driving, this Samsung gadget reflects the shape of things to come in homes around the world.
Verdict: Tech-tastic
'Knight Rider' watch that lets drivers talk to their car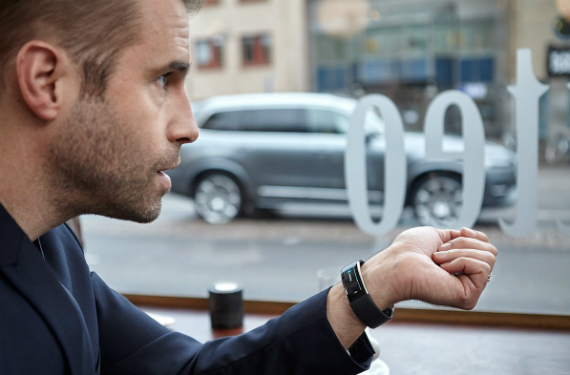 How many of us have watched an episode of Knight Rider and secretly wished that we could be as cool as Michael Knight and talk with KITT, the Knight Industries Three Thousand car that co-starred with David Hasselhoff? Volvo and Microsoft want to make that happen.
Unfortunately, the reality is considerably less exciting than the '80s TV show. Where KITT could be told to go to Pursuit mode, switch to Silent, or fire ultramagnesium flares to divert heat-seeking missiles, all Volvo drivers will be able to do – for now at least – is tell their car to honk its horn, flash its lights or set the navigation system. And it costs £199 for the Microsoft Band 2. It doesn't sound great. And that's before people wonder whether you've taken a funny turn, as you talk into your watch.
Verdict: Tech-tat
Read more: New cars 2016: the 20 hottest motors coming to the showrooms this year