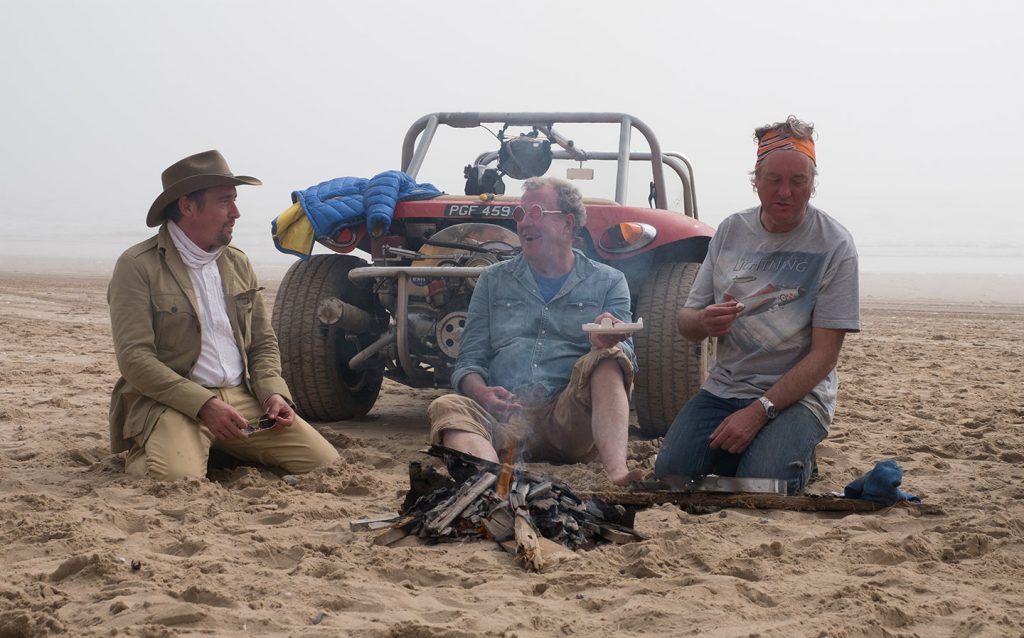 Whatever you do, don't call it Top Gear. On Friday 18 November, petrolheads around the world will be tempted to take a cheeky sick day, as they get their first chance to watch Jeremy Clarkson, James May and Richard Hammond in action together on The Grand Tour.
The three troublemakers have been doing their best to avoid controversy since the BBC decided not to renew Jeremy Clarkson's contract, last March.
But now they're back and the carnage can recommence, with an all-new car show that will continue to play on the relationship between the 'three middle aged blokes' as much as it will celebrate some of the most incredible things on four wheels.
The first episode will be made available through Amazon Prime on 18 November. The Grand Tour has agreed a deal with Amazon for three series over three years, with 12 episodes in each. Here's what to expect…
How to watch The Grand Tour
You need to join Amazon Prime to watch The Grand Tour. It costs £79 a year, and in addition to streaming TV shows and movies, as well as music, it includes one-day delivery for certain items ordered from Amazon's shopping portal. Subscribers will also be able to download movies and TV shows to watch at their leisure on iOS, Android and Fire devices.
Who's in it?
Take a guess… Yes, that's right, it's still Clarkson, Hamster and Captain Slow. They are working with Richard Porter, the same script editor behind the Top Gear episodes that featured the trio, and many of the production team left Top Gear to join The Grand Tour.
Hang on! What happened to Chris Evans and Matt LeBlanc?
Where have you been? Trying to get that 'classic car' finished in the garage? Chris Evans quit Top Gear ages ago, revealing in July: "I gave it my best shot, but sometimes that's not enough."
Evans was the front man and head honcho behind the scenes, and took responsibility for the dire viewing figures – the lowest since before Clarkson returned to Top Gear, in 2002.
In September, Matt LeBlanc signed a two-year deal with the BBC to front Top Gear. He'll be joined by Chris Harris and Rory Reid. With a little help from The Stig, too.
The Grand Tour is a travelling circus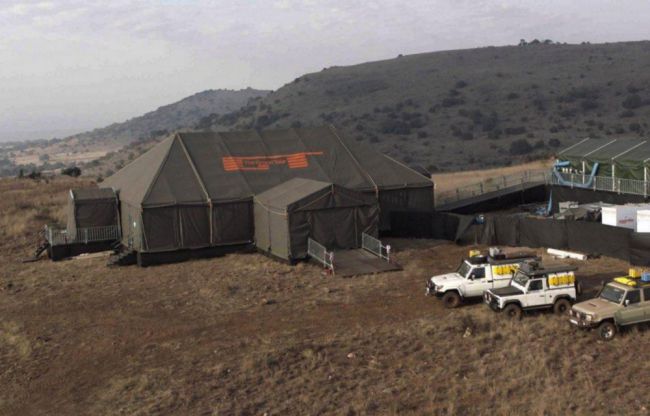 If the Grand Tour is a travelling circus, with each episode filmed in a different country, then Jeremy Clarkson is very much the ringmaster.
That's no surprise. After all, Clarkson, together with his best pal, Andy Wilman, the former executive producer of Top Gear, was the driving force behind the successful reinvention of Top Gear. What will raise eyebrows among fans is how ambitious the logistics are behind the Grand Tour.
Each episode will be filmed in a different country. And because time was short and existing venues would most likely be booked up years in advance, Clarkson pondered how to get around the problem, and decided to pack a tent.
'The eureka moment' Clarkson wrote in The Sunday Times, 'came when I was watching an episode of True Detective. In it, there was a scene where a Baptist minister, displaced by a fire at his church, had set up shop in a tent in a field.
'"Yes," I exclaimed to my colleagues the next day. "We shall host our new show from a tent that will be in a different part of the world every week."'
What's in the tent?
There are actually two tents used for The Grand Tour. They take turns to leapfrog one another, so as one is being used, another is being dismantled, shipped on and reassembled.
Inside you'll find hundreds of studio guests, a stage, a production control room, lighting rigs, monitors, cameras, crew and short people standing on tiptoes at the back of the crowd, straining to get a view of what's going on.
It takes a team of 114 people eight days to erect and kit out the new tent that serves as a studio for The Grand Tour. And then it's another three days to pack it away again. Groundhog day, anyone?
It is 70 feet high, 50 feet wide and 25 feet tall, and comprises of 723 individual parts. The whole lot weighs considerably more than any of the cars tested by Clarkson, Hammond and May – 48 tonnes, to be precise.
Where have they been filming?
Enough places to bump their air miles to new heights. From America to Jordan, South Africa to Holland, Finland to Germany. Even Britain got a look in, with Whitby declared as having the world's best fish n' chips, after Clarkson sampled the local culinary scene. And the show is lining up a visit to Loch Ness – with applications to be in the audience closing tonight.
What stunts will we see?
Racing three beach buggies across the Namibia desert. Clarkson reinventing the SUV – with a car he modestly christens The Excellent. Trying to flog three second-hand Maseratis through Europe. Attempting to escape special-forces soldiers in Jordan. You know the kind of thing…
They'll also help to build a reef in Barbados, build Zombie-proof cars for a post-apocalypse world and pitch the McLaren P1, Ferrari LaFerrari and Porsche 918 Spider against a racetrack and stopwatch.
Take your Grand Tour in confidence. Green Flag breakdown cover at half the price of your AA or RAC renewal quote. Save 50%. (For vehicles 10 years and under on our closest equivalent UK vehicle based cover.)