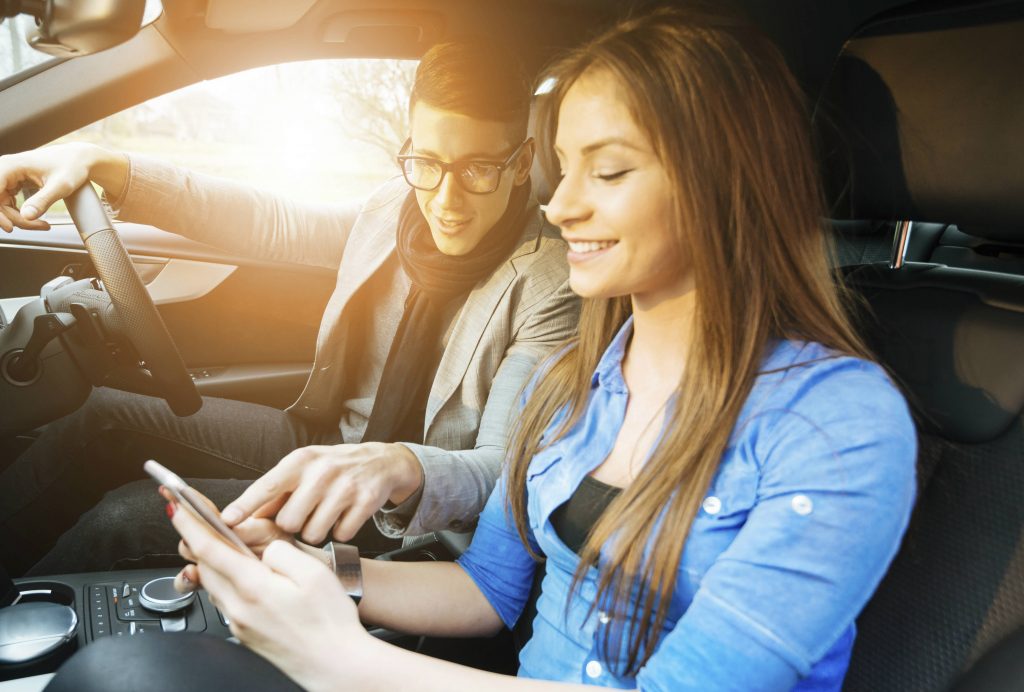 The end of the summer holiday season is fast approaching which means that, despite children often doing their best to wear out mum and dad faster than the batteries of a radio controlled toy, millions of parents are planning last minute getaways to make the most of spending time together as a family.
Typically the most popular time to plan a last minute great escape is over a bank holiday. The next is on Monday, 29 August (in England, Wales and Northern Ireland) and more often than not arranging any trip involves packing the family into the car.
To help the bank holiday go smoothly for drivers, we've rounded up five useful apps that can take the stress out of travelling.
Eventbrite: inspiring ideas for great days out
Cost: Free
This app puts an end to head-scratching when it comes to planning a great escape. It tells you what's on when and where, so you can plan a family-friendly trip at the drop of an, er, app. Scanning suggestions for events nearby brought up a trip to see a biodynamic farm in action, a tour behind the scenes of a stately home, beauty basics courses, a family bushcraft and forest school day and all manner of free fitness challenges. Further afield, London was teeming with inspiring cultural events. You can see what's nearby or popular within your neck of the woods, and can invite friends who also use Eventbrite to join you, or share it via Facebook. There's also a handy mapping feature, which tells drivers how long it will take to get there.
Waze: the free sat nav that can tell you where the traffic jams are and how to avoid them
Cost: Free
What driver wants to spend their bank holiday stuck in a traffic jam? More to the point, what driver wants to have their family spend bank holiday stuck in a traffic jam? With Waze, the hugely popular free satellite navigation app, the data from every user is shared with all other drivers, so as soon as traffic is identified, the navigation can alert anyone likely to be affected by it and arrange a detour that avoids tailbacks.
That's not the only clever thing about Waze, however. In addition to the usual voice navigation, it tells drivers what the local speed limit is, warns of speed cameras, lets users see where the cheapest fuel is on or near to their route and works on either iOS or Android based smartphones.
Motorway Services GB: plan where to stop for food, fuel or rest breaks
Available on: iOS
Cost: £1.49
If you didn't take our advice and try out a free navigation app (see Waze, above), that can reroute around traffic hot spots, or simply want to know what facilities are available at motorway services on your road trip, then the "does exactly what it says on the tin" Motorway Services app gives you all the latest info on the nation's service stations. It means you can avoid the tired old stop-offs and choose the latest locations that offer plenty of choice. There's also a handy map feature which counts down the miles – ideal for when the little ones ask for the tenth time, "Are we there yet?"
RoadAR Smart: the app that turns phones into dashcams
Cost: Free
We all have to draw the line somewhere when it comes to shelling out yet more money on yet more gadgets and gizmos. So if the rise in the popularity of dashboard cameras has left you wondering how on earth you can power-up another box of tricks from your car's dashboard, try RoadAR Smart. The free app transforms smartphones into dash cams; that means your phone acts as a witness, using its camera to record video footage of the road ahead, which in the event of an accident could be useful to establish who is at fault and settle any subsequent insurance claim.
The Wheels On The Bus: an educational app to keep children happy in the car
Cost: Free
With this app, the clue is in the name. The classic 'The wheels on the bus' song is one of the stars of the show, which uses colourful animation and music to create 10 educational games for little ones. There are hidden letter games, colouring 'books', peekaboo letters, a horn piano, car racing and maths challenges.
TabTable, the publisher of the app, count nearly one billion downloads to their name, and say this app improves learning through building childrens' cognitive skills.