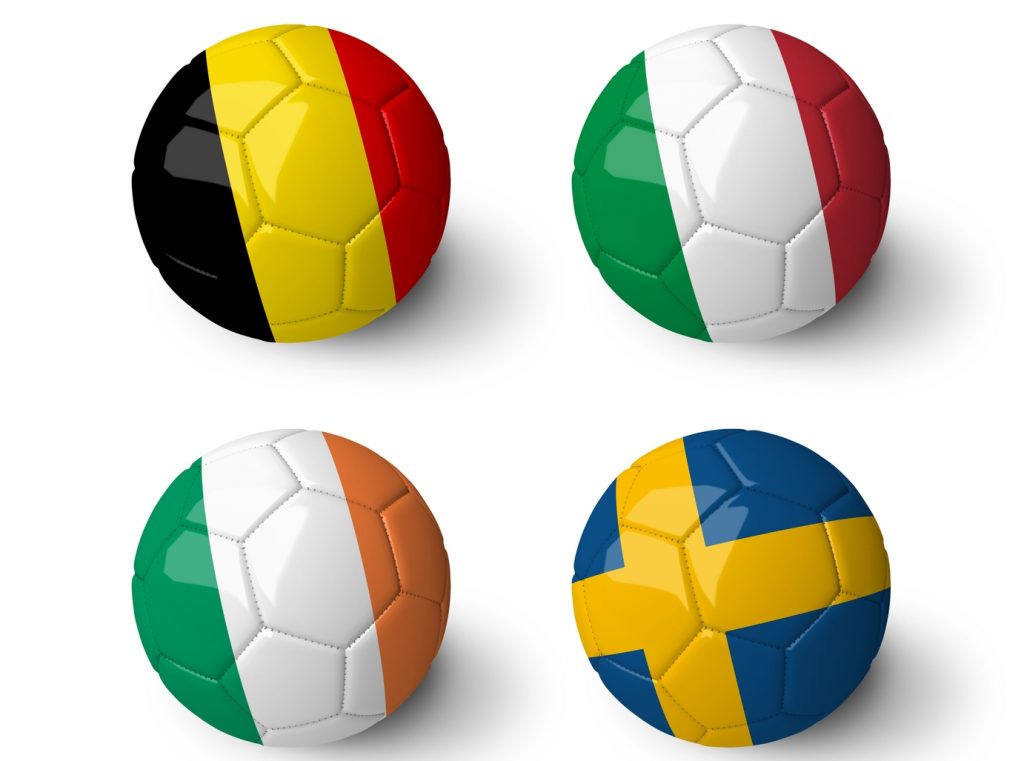 Here are the cars for Group E in our Euros for Cars contest. The idea is simple. You vote for your favourite car on Twitter using #Eurocars2016 when the two countries play each other in the Euro 2016 football tournament. As in the real Euros, the cars then get three points for winning the most votes, one point if it's a draw and nothing for losing. The cars with the most points progress through to the knock-out stages.
For each of the 24 countries in Euro 2016, we've selected a car that we think best represents each country. Of course not all the nations have a car industry. For those that don't we've chosen cars popular or made in that country, or in some cases, cars that were once built or will be built there.
Belgium
Car Minerva Land Rover Series I
How it qualified
Belgium has made a lot of cars over the years but the vast majority have been for car makers from other countries. Minerva was one of the few Belgian car companies. It made the Land Rover Series I under licence from 1952 to 58.
Need to know
The Defender was conceived by Rover in 1947 to be a British all-terrain equivalent of the Jeep. The Series I was produced until 1958 and versions are still in use all over the world. The Minerva-built model was a favourite with the Belgian army.
Why it's a Euro star
What this competitor lacks in refinement it makes up for in ruggedness and an ability to go-anywhere. Only downside is, time has caught up with and overtaken it.
Italy
Car Fiat Punto
How it qualified
When people think of Italian cars they think of the Fiat 500. But the Punto has comfortably surpassed it in overall sales terms. Even though the current Punto design is 11 years old it's still one of the top 10 best-selling cars in Italy, eclipsing the VW Polo and Ford Fiesta.
Need to know
Although Fiat has refreshed the Punto over recent years, the decent range of modern engines can't disguise that it's slipped behind rivals in performance and handling terms.
Why it's a Euro star
Sharp to look at up front and solid in the best Italian footballing tradition, but neither is sufficient to overcome this challenger's age.
Ireland
Car Shamrock
How it qualified
The Shamrock is a tale of what might have been for Republic of Ireland car manufacture. Conceived by two US businessmen in the late 1950s, the two-door four-seater with a removable hard roof was built for export to the US. Despite big plans, only eight were made.
Need to know
There were some fundamental problems with the Shamrock. It was a big, heavy car with a weedy 1.5-litre engine. And there was a basic design flaw: you had to drop the back axle out simply to change a rear wheel.
Why it's a Euro star
Even though it's slow and not very agile, this contender tried hard. Sadly, basic shortcomings meant its career was a short one.
Sweden
Car Volvo Amazon
How it qualified
When Volvo launched the Amazon in 1959, it became the first car to feature three-point safety belts as standard. Volvo then magnanimously opened its patent so drivers of every other car could benefit from this important, life-saving innovation.
Need to know
With its chunky shape and revolutionary safety belts, the Amazon was the car that forged Volvo's reputation for building cars that looked after their passengers. The mechanical base for the Amazon was also used for the sporty P1800.
Why it's a Euro star
Despite a sleek sibling, this contestant isn't the quickest or most agile on the field. But it'll always be fondly remembered for playing it safe and its generosity towards rivals.