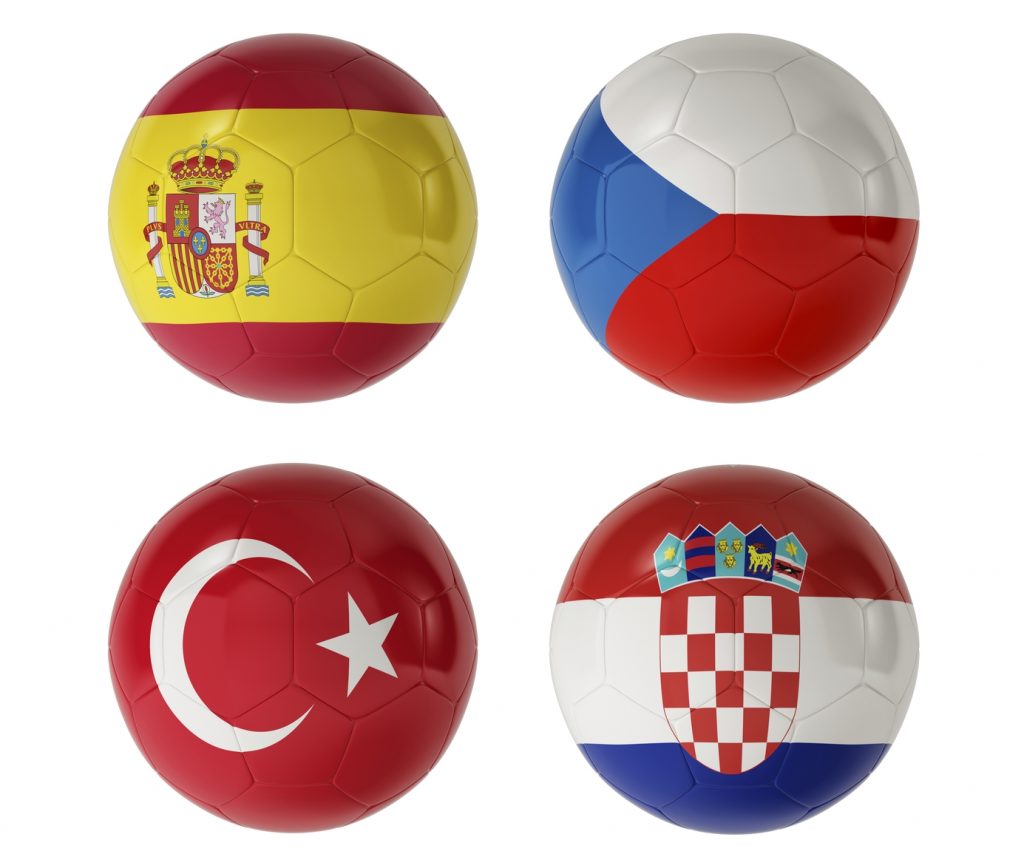 Here are the cars for Group D in our Euros for Cars contest. The idea is simple. You vote for your favourite cars on Twitter using #Eurocars2016 when the two countries play each other in the Euro 2016 football tournament. As in the real Euros, the cars then get three points for winning the most votes, one point if it's a draw and nothing for losing. The cars with the most points progress through to the knock-out stages.
For each of the 24 countries in Euro 2016, we've selected a car that we think best represents each. Of course not all the nations have a car industry. For those that don't we've chosen cars popular or made in that country, or in some cases, cars that were once built or will be built there.
Croatia
Car Rimac Concept_One
How it qualified
The Croatian car industry is pretty non-existent – apart from Rimac Automobili. Set up by 23-year-old entrepreneur Mate Rimac, the company is developing an all-electric two-seat supercar.
Need to know
The Concept_One uses four electric motors, one on each wheel, which rocket it to 222mph. It'll do 0-60mph in 2.6 seconds and according to its maker has instant throttle response and a range of 206 miles between battery charges.
Why it's a Euro star
With pace, power and undoubted speed, youth over experience wins the day for this competitor. Endurance may not be its strongest suit.
Czech Republic
Car Skoda Octavia
How it qualified
If any company is synonymous with the Czech Republic, it's Skoda. Reinvented after being absorbed by Volkswagen in 1991, one in three new cars sold in its homeland is a Skoda with the Octavia proving the most popular.
Need to know
Based around the same mechanical parts as the Volkswagen Golf, the Octavia is a larger, more affordable equivalent to the VW. Despite keener pricing than some rivals there are no sacrifices on quality or performance
Why it's a Euro star
Adaptable and steady rather than inspirational, you can rely on this to put a shift in every time it's on the field.
Spain
Car SEAT Leon
How it qualified
It took Spanish firm SEAT some time to establish itself as more than the poor relation of the Volkswagen Group. Now it's a strong player in its owner right with the Leon Spain's best-selling car last year.
Need to know
With sharp design, great handling and a wide range of engines, the VW Golf-based Leon is a cost-effective alternative to other mainstream family hatches. Once described as 'the best Audi that Audi doesn't make', due to the high quality of its build.
Why it's a Euro star
Stylish contender that combines Latin flair with the reliable German thinking of moving forwards from a solid base.
Turkey
Car Renault Fluence
How it qualified
Renault has been making cars in Turkey since 1969. The model it currently builds is the Fluence, a conventional Megane-sized saloon that is the country's best-seller.
Need to know
The Fluence is built for developing markets such as Latin America. You will see some around in the UK but they'll be electric as the battery powered Fluence ZE was sold here from 2012 until its withdrawal in 2014.
Why it's a Euro star
This solid-looking contender has a straightforward, direct and effective style that's better suited to the foreign shores where it plies its trade.