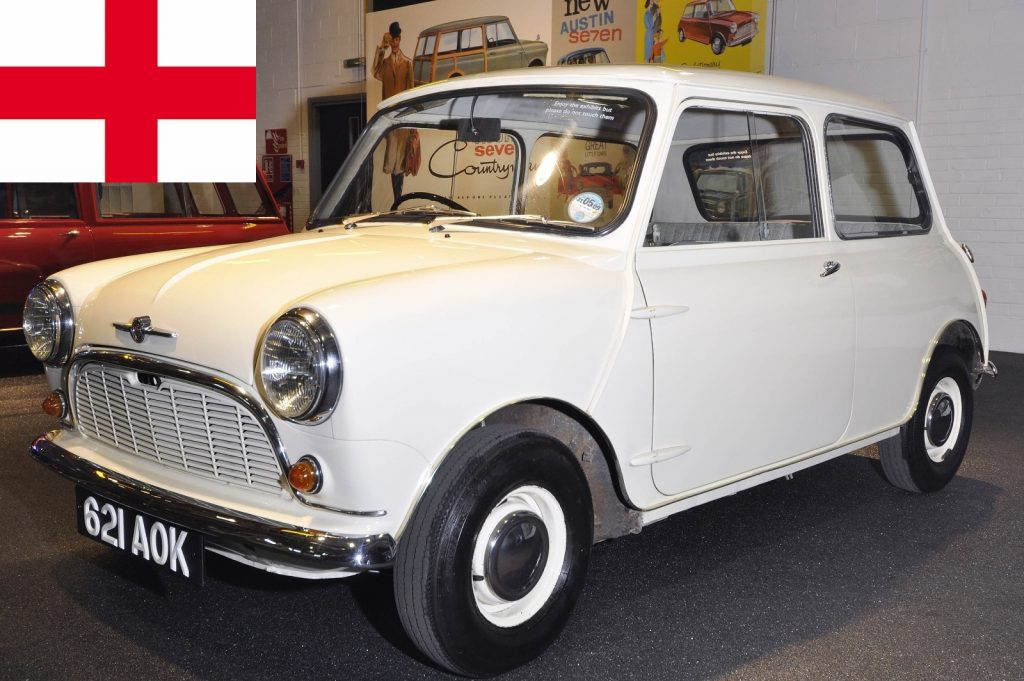 The Euros for Cars has been decided. And just like the real thing there was a surprise in store with the winner coming from a nation unused to winning football tournaments, after thousands of votes were cast on Twitter for Green Flag's car shootout. The winner of the Euros for Cars 2016 was… England!
In order to triumph, England ‑ represented by the original Mini ‑ had to overcome a strong challenge from Belgium which had the Minerva Land Rover Series I wearing its colours.
The final, voted for on Twitter #Eurocars2016 was a cagey affair. And it's probably fair to say that like the Euro 2016 football competition, it needed extra time to decide the result thanks to two competitors who were so evenly matched. When the counting was over, England came out on top. But only just. The Mini recorded 57 per cent of the vote compared to 43 per cent for the Minerva Land Rover.
In automotive terms, the Euros for Cars final was a real clash of the heavy weights. At one end we had the Mini whose influence on car design can be traced all the way to the cars we're driving now. It was fun, affordable and cheap to run, a true motor for the masses and one of the first city cars.
At the other end there was the Minerva Land Rover. Despite its name, this was essentially the first generation of Land Rover. It took the theory behind the original army Jeep and turned it into a car that made the lives of ordinary people who lived in hard-to-access places easier. You could even say it was one of the first SUVs or Sports Utility Vehicles.
To get to the finals, England and Belgium had to win close-run semis. With Spain taking on England it meant the good-looking SEAT Leon was thrown into battle against a car that was launched in 1959. But unlike on the pitch where England struggled, in this contest our representative with the cheeky looks and game-changing layout prevailed 2-1. It amassed two thirds of the Twitter vote, twice as many as the stylish Spaniard.
It was a similar story in the other semi-final where the Minerva Land Rover representing Belgium took on the sturdy Mercedes-Benz E-Class that was standing for Albania. Although the Mercedes ‑ once called the world's favourite taxi ‑ is a strong runner, it only took a third of the votes compared to the two thirds for the original Land Rover. So Belgium won 2-1.
While England eventually beat Belgium in the final of the Euros for Cars, the climax was really a triumph for British engineering. Belgium's entry was originally conceived in the UK. It just goes to show: where we fell short on the football field this year, we've made up for in the world of cars.