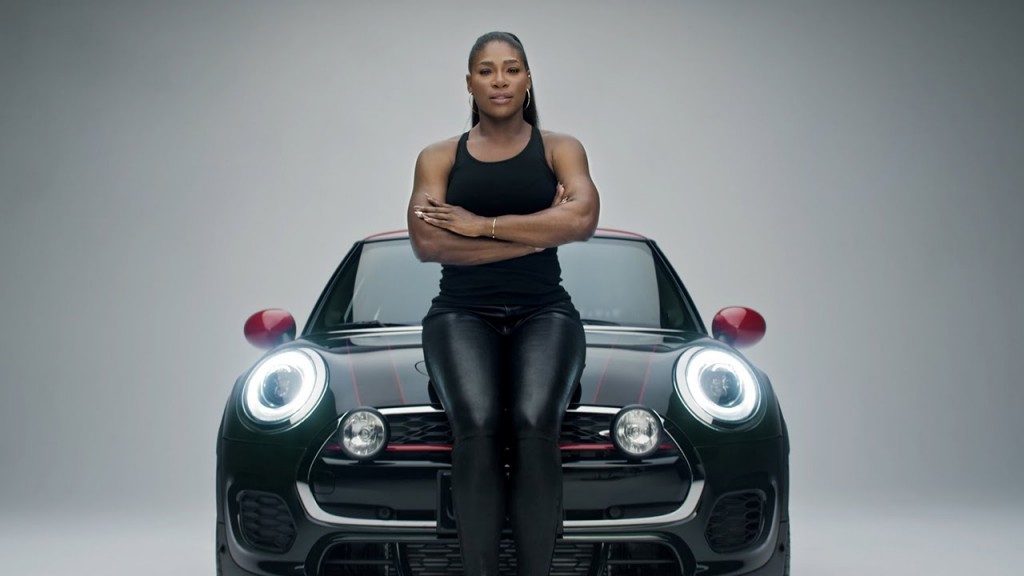 This Sunday, NFL's Super Bowl 50 kicks off and touches down on televisions, laptops and smartphones in hundreds of million of homes around the world. American football's game of the year gets underway at 23.30 (GMT) on Sunday, with Brits able to watch it on BBC2. And because it pulls in huge audiences, there's an equally huge amount of advertising surrounding it – especially from car companies. So even if you don't like American football, the ad breaks are well worth a watch.
Last year, more than 114 million people tuned in to watch Super Bowl on TV – in North America alone. And judging by some of the statistics flying around the 50th Super Bowl, that means more than a billion chicken wings will be devoured, a whole lot of Bud' will be guzzled and one or two over-eager fans will regret trying to impersonate the cheerleaders of the Carolina Panthers and Denver Broncos.
All the stops are pulled out by advertising creatives for Super Bowl, even more so for this year's Super Bowl 50. But we won't get to see the ads on the BBC. So here they are…
The likes of Audi, Buick, Honda, Hyundai, Kia and Mini have tried to surpass themselves this year. Take a look at their films and let us know in the comments section, below, which – if any – gets your vote.
Audi: Commander
When you're a retired astronaut, life feels a little slow. Or so we're told by Audi. It suggests that strapping yourself into its new R8 sports car is just as thrilling as being blasted off a launch pad and into space. Having piloted one of the vehicles featured in the advert, I have to admit that they might have a point.
Budweiser: GiveADamn
Drink-driving is no laughing matter wherever you are in the world. But judging by this Budweiser advert for the 2016 Super Bowl, North America still has some way to go when it comes to stamping out the habit of having several for the road. Helen Mirren leaves viewers in no doubt as to her feelings on the matter.
Buick: Woof
If dogs could talk, or we could read their thoughts, what would we learn? That they're much like us, according to Buick. The General Motors-owned car maker has a new SUV (Sport Utility Vehicle) called the Enclave and needs it to be noticed. So it turned to a neighbourhood full of dogs to get the message across.
Honda: Big Game
Some of the music videos released by Queen were quirky to say the least. But it's hard to know what lead singer Freddie Mercury would make of this one from Honda, which features a flock of sheep singing along to Somebody To Love. Honda is promoting a neat feature of its Ridgeline pick-up truck, which will leave British farmers tutting in their Land Rovers but – admit it – secretly envious.
Honda: What He Said
Okay, so the company that sells the new NSX sports car in America isn't called Honda. It's known as Acura, a posh spin-off brand, launched in 1986 to convince Americans that Japanese cars really could be luxurious, powerful and status-enhancing. However, let's not worry about trivia and see how the company chooses to pitch its new-age, hybrid-powered, two-seat sports car.
Hyundai: The Chase
Are you a techno fan or technophobe? Anyone that falls into the latter camp was probably struggling to see how talking to your car via a smartwatch could possibly represent any sort of step forward for mankind. But the creatives at Hyundai have found a use for it – in the nick of time.
Hyundai: Ryanville
If you or your partner are fans of Hollywood pin-up Ryan Reynolds, then the good news is that the Canadian actor makes plenty of appearances in Ryanville.
Kia: Walken Closet
Christopher Walken and a closet. Boom boom. It's an old joke but fortunately Walken doesn't leave viewers feeling deflated. He's here to convince the world that Kia's Optima saloon is a go-getter, a risk-taker, the world's most exciting pair of socks. Actually it's just a new car with four wheels, an engine, five seats and a boot.
Mini: #DefyLabels
Question: How many famous people can you fit into a Mini? Answer: Eight – according to Mini. The truth is, no more than five people could legally be seated in any of the current Mini range, but let's not be pedantic. The German-owned British brand name is pushing the theme of defying stereotypes, and has wheeled out the likes of Serena Williams, Tony Hawk and Harvey Keitel to help it spread the word.
Read more: The best used small cars and superminis for £8000