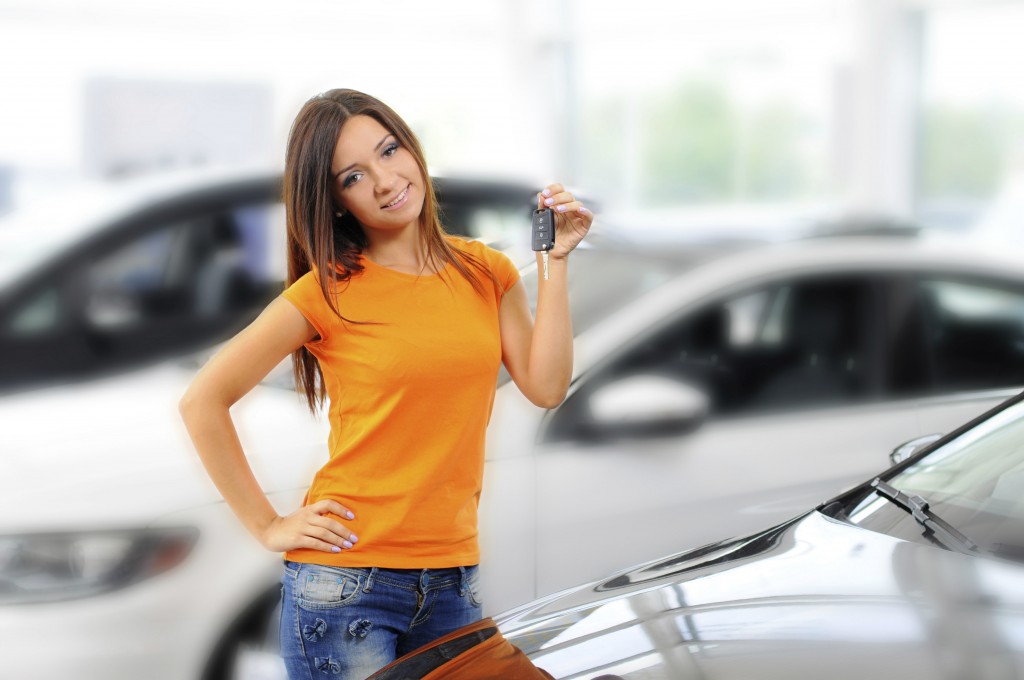 Would you – should you – buy a used car for £1000? According to Glass's, a used car valuation company, more and more of Britain's drivers are doing exactly that. The temptation of great value for money motoring, and an ever-improving selection of second hand cars that are getting to an age where they cost around £1000 is leading to a banger boom.
Rupert Pontin, head of valuations at Glass's, has been monitoring the bargain end of the used car market and says all the signs are that the banger market is in excellent health. Since the start of 2013, the number of cars over 10.5 years old being sold at auction has increased by around 50 per cent, but Pontin adds: "Instead of this flood of bangers entering the market leading to a collapse in values, they've actually increased. The average auction price for a 10.5 year-plus car in January 2013 was £725, but in June of this year it was £875. Enough new buyers are entering the market to soak up the extra volume and the banger market is in excellent health".
In the past, spending such a modest amount of money on a used car was a bit of a gamble if buyers didn't know the car's history. It's now realistic to expect to be able to buy a comfortable, refined, safe and dependable car for £1000.
According to Pontin, the quality of older cars on sale is improving all the time, with many sub-£1000 cars going through auction being in excellent condition. Browse the used car classifieds and £1000 cars offered by private sellers and it's much the same story. Given that some new cars lose their owner more than £1000 a month in value alone that makes them a very shrewd buy. But how can you buy a car for so little money, and have any confidence in it? It's a lot easier than you might think.
Bagging a bargain banger: 10 tips for buying a great £1000 car
1. Little-known cars are typically the biggest bargains. There's no demand for them if nobody knows they exist.
2. Don't buy anything before knowing what it should cost to run. Research its fuel economy, CO2 emissions, road tax and typical servicing costs.
3. Japanese and Korean cars are generally the most reliable, which reduces running costs, and they're often cheaper than European alternatives.
4. Take out an HPI vehicle history check on any prospective purchase. This verifies its mileage, checks no money is owed against the car and ensures it isn't stolen or cloned.
5. Buy privately; you'll get a newer, lower-mileage car for your money.
6. If you have any doubts about the car's mechanical condition, pay a small fee to have it inspected by a local or franchised garage or take it for an MoT. If you buy it, drop the expense from the car's sale price.
7. High-mileage diesels can be bad news; petrol engined cars tend to be more reliable.
8. Inspect as many cars as you can, to get a good feel for the good, bad and the ugly.
9. Read our guide on how to test drive a used car
10. Beware the used car scams – revealed here
Six of the best £1000 used cars
The zippy small car: Ford Fiesta
It's been the nation's favourite car for most of the past four decades, thanks to a blend of practicality, reliability and a great driving experience. There are thousands for sale, with plenty priced under £1000. But go up to your limit and you can buy a 2004 (04-plate) Fiesta 1.25 Finesse that's covered 100,000 miles. It should be tidy inside and out with plenty of life left in it but beware of cars previously owned and – dare we say it – thrashed by youngsters as the Fiesta is a popular first car.
The dependable family car: Toyota Avensis
Bland to the point of invisibility, the Avensis is popular with taxi drivers for one key reason; it's ridiculously cheap to run because it's so reliable. As you'd expect with a Toyota, the Avensis is usually capable of racking up stellar mileages with just a routine service each year. If you need extra carrying capacity there's an estate available, but they're worth more than the saloons and hatchbacks. Your £1000 nets a second-generation petrol-engined Avensis 1.8 VVT-i saloon on an 03-plate with 90,000 miles under its belt.
The four-wheel drive SUV: Honda CR-V
Compact SUVs are in fashion but buyers want a diesel engine. Honda sold the original CR-V with a 2.0-litre petrol engine only though, which helps to explain why they're such great value. While your £1000 is unlikely to secure a car with less than 120,000 miles on the clock, as long as the car has been properly serviced, a CR-V should last at least twice this mileage. That's because reliability is the Honda's strongest suit, although the five-door hatchback layout means usability is great too.
The people-carrier: Kia Sedona
The Kia Sedona is one of the most spacious seven-seater people carriers around. It's not the slickest car on the block but it's surprisingly capable. Your £1000 buys an 04-plate Sedona 2.9 CRDi with 75,000 miles under its belt. Most Sedonas have that 2.9-litre diesel engine but there was a 2.5 V6 petrol too. If you're really lucky you might find a petrol-engined Sedona that's been converted to LPG, which would cut your fuel costs, but to secure one of these you'll probably have to stretch your budget.
The sporty little number: Mazda MX-5
It's the world's best-selling sportscar and it's easy to see why. Brilliant to drive, surprisingly practical and cheap to run, the Mazda MX-5 is the perfect affordable sportscar. At this end of the market rusty sills are common, but look hard enough and you'll find something that's worth buying. Mk1 cars (built 1990-1998) are getting collectible, so Mk2s (built 1998-2005) can be better value. Your grand buys a 1999 T-reg 1.8-litre car (there was a 1.6 too), with 100,000 miles on the clock.
The posh comfortable car: Nissan QX
The chances are you've never heard of this car. If you have, we suspect you'd long forgotten about its existence. That's why the QX is worth so little; it's another one of those invisible cars that never sold very well. And yet it's comfy, well equipped, refined, reliable, spacious – but you can buy one from 1999 (on a T-plate), that's notched up just 75,000 miles, for all of £750. Because of its age the road tax is fixed at £230 per year and if you go for the 2.0-litre engine (a 3.0-litre V6 was available too) you should get 28mpg out of it.
Green Flag breakdown cover at half the price of your AA or RAC renewal quote. Save 50%.
(For vehicles 10 years & under on our closest equivalent UK cover)