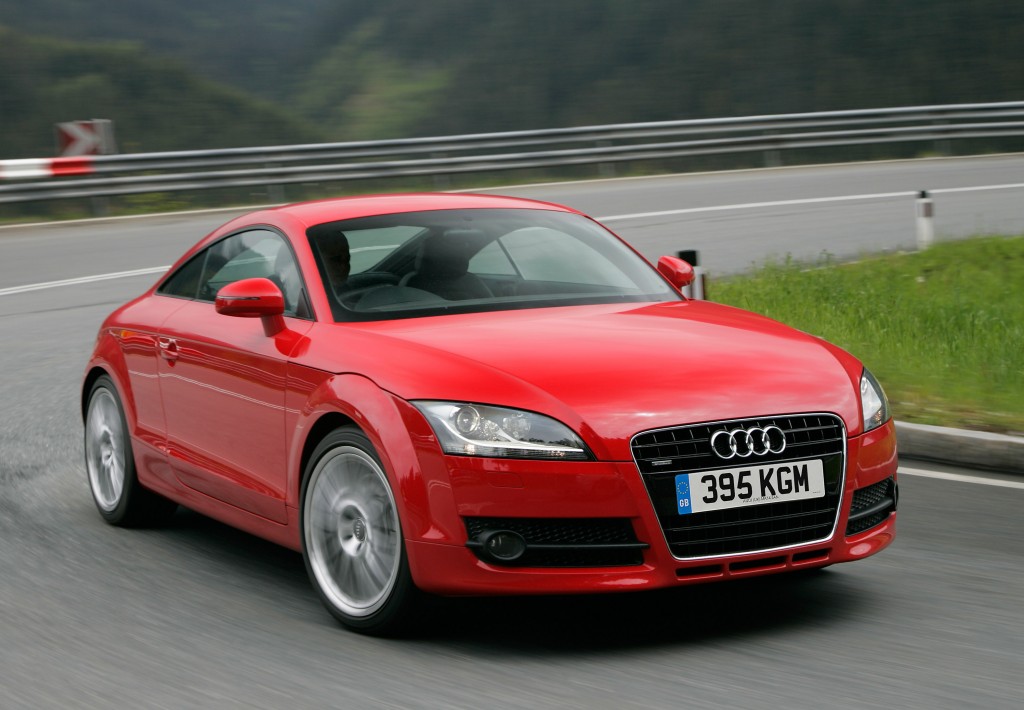 Whether you want the merits of a car with four-wheel drive to cope with wet winter weather, or simply need a car that can venture off the beaten track or tow from time to time, we have some good news: it doesn't necessarily mean buying a bulky SUV. Having power going to all four wheels is an increasingly common feature on regular road cars. Here we pick three very different four-wheel drive cars that you can get your hands on for £7000.
The best £7000 four-wheel drive car for families: Subaru Legacy Tourer
Before we begin, an admission: yes, we'd thought that the Audi A4 Avant with 'quattro' would make a good choice as a used family estate car with four-wheel drive. Then we remembered just how compact the cabin is on the 2005-2008 era A4s in this £7000 price range. The Subaru Legacy Tourer is that bit bigger, comes with a little extra luggage capacity and is surprisingly good to drive.
The Japanese car maker has been building four-wheel drive cars for more than 50 years, a good decade longer than Audi. So its longitudinally-mounted engines and symmetrical four-wheel drive system give impressive traction and a low centre of gravity for good roadholding and stability. And because it's a permanent 4×4 system that works whenever the car's moving, it can never be caught napping.
Subaru Legacy Tourer: Ups and downs
As for the Legacy Tourer, it's a handsome car. Some of the interior fittings may not appear to have the high-quality feel of German cars. But they stand the test of time – and children – extremely well. The boot holds 459-litres of luggage (or 1385-litres with the back seats folded flat) and there are two pairs of Isofix anchoring points for child car seats.
Fuel economy is probably this car's only downside. The 2-litre petrol engine may enjoy being revved hard and sound distinctive, but it is claimed to return just 32mpg on the combined cycle. However, this goes some way to making the Legacy affordable on the used market.
Subaru Legacy Tourer: What £7000 will get you
A 2007 2.0 REN model with 35,000 miles is for sale at a franchised Subaru dealer with a year's warranty for £7500. With a bit of haggling, that will quickly fall to the £7000 budget – giving drivers a whole lot of car for not a lot of money. If you're happy with a higher mileage car, £6900 will buy a 2010 10-reg diesel Legacy with 100,000 miles on the clock.
The best £7000 four-wheel drive car for town and country: Fiat Panda 4×4
A Fiat Panda that's fit for rough and tough terrain? Don't laugh. I once tested this version of the Fiat Panda 4×4 on an off-road course. How on earth will it get up those hills, I wondered? And what's that knocking noise; the engine or my knees? Well, the Panda 4×4 breezed it, conquering the sort of terrain a Land Rover driver might shy away from.
The secret to its success is a capable electronic, part-time four-wheel drive system that can be locked to permanent 4×4, plus chunky tyres that are suitable for use on mud and snow. It claws its way up hills with the determination of a cat climbing a tree. And with such a minimal amount of bumper hanging beyond the front and back wheels, it can tackle surprisingly steep inclines.
Fiat Panda 4×4: Size isn't everything
The Panda is very petite so is at home on either narrow country lanes or choked city streets. And tight multi-storey car parks, that would see drivers of big SUVs perform Mr Bean-style contortions to squeeze out of barely open doors, aren't a problem for the compact Panda.
The interior is spacious enough for four adults, but the boot – at just more than 220-litres – is only just big enough for a week's shopping for two. Still, with the perky TwinAir turbocharged petrol engine (which manages up to 57mpg, although owners report far less in day-to-day driving) and agile handling, it will always put a smile on your face.
Fiat Panda 4×4: What will £7000 get you?
The one downside of the Panda 4×4 is that when people buy them, they tend to hang onto them. The result is there aren't many around on the used market. We found a 2013, 25,000-mile Panda 4×4 for sale at a Fiat franchised dealer for £7700, which seems like great value for such a tough little cookie of a car. If they won't drop their price, we did find a 2010 10-reg model that had covered 67,230 miles for £5995.
The best £7000 four-wheel drive sporty car: Audi TT
The head-turning Audi TT proves that not all four-wheel drive cars are bought solely for practical reasons. Our budget will just afford the more acclaimed second-generation models. You will get the potent and great-sounding 3.2-litre V6 engine. This may drink plenty of petrol – 27mpg at best – but at least you'll be having a hoot behind the wheel as it does.
Audi TT: First or second generation?
Substantially better to drive than the first generation TT, the second generation model continued that car's theme of an interior that was as beautifully styled as it was robustly crafted. Yet there were tangible improvements in terms of cabin space, so you could sit children in the back seats in some degree of comfort, and adults could bear short trips, just. That 3.2-litre V6, 247bhp engine meant the TT could accelerate from 0-62mph in 5.9 seconds and the electronic four-wheel drive system ensured that there was impressive traction on Britain's wet and bumpy road network.
Audi TT: What will £7000 get you?
Used examples are in good supply at independent dealers, for between £7,000 and £8,000 – such as this 69,000 mile model. There are plenty around so choose on mileage, condition and cars with complete service histories, ideally at an Audi main dealer. And remember to check the dealer's reputation.
Read more: Helpful car buying advice here