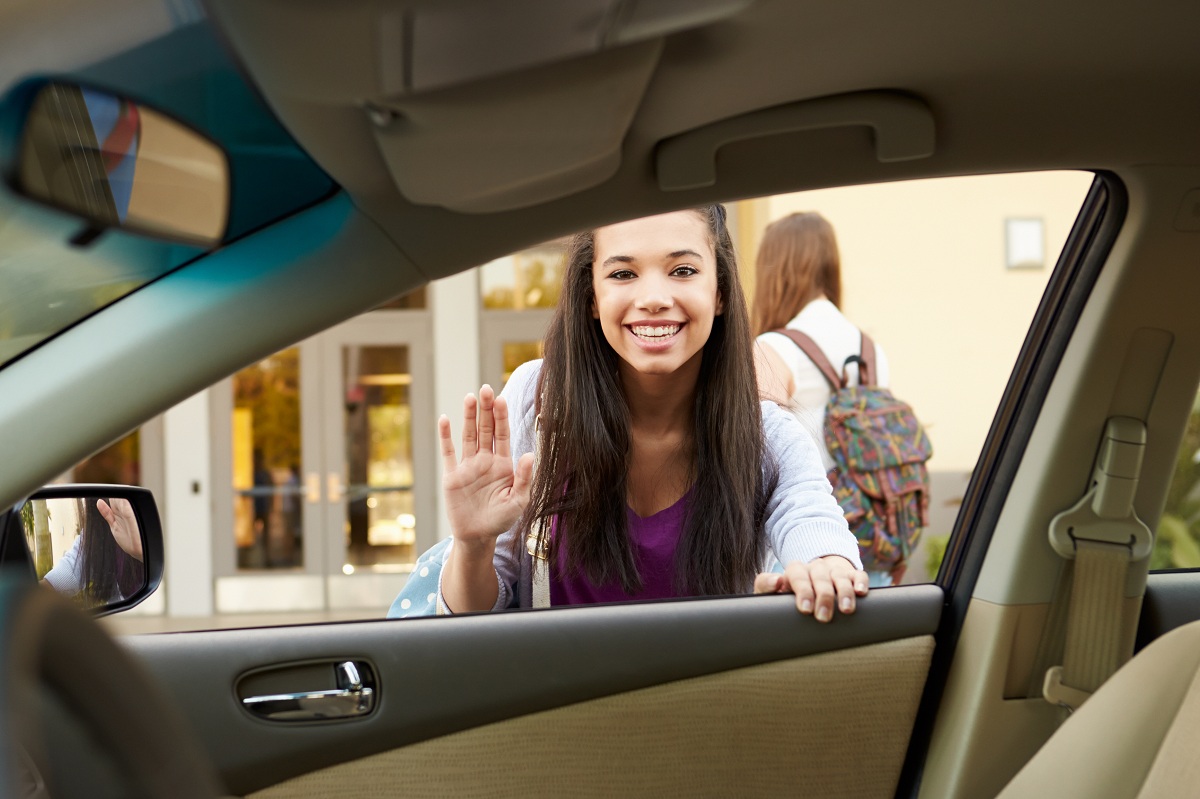 September means one thing for millions of parents across the country: back to school. But after the fun of the summer holidays it can be a rude awakening – especially if the family car is on its last legs.
Just as children outgrown their school uniform and shoes faster than parents can ask 'Does that still fit you?', so they can outgrow the family car. One minute your Ford Fiesta fitted them perfectly, the next they've got their knees wedged into the back of mum or dad's seat and are grumbling that there's no way to stream music or charge their smartphone.
As a parent of three who knows what it takes for a car to make light work of the school run, I've rounded up three of the best used and new cars for busy families: cars that are as practical as they are safe, and as affordable to run as they are good to drive.
The most affordable car for the school run: Ford B-Max
Seats: 5
Economy: 55.4mpg
Costs: from £9,000 (used)
The beauty of Ford's B-Max is that a relatively new car isn't prohibitively expensive: a used, 2012 model should cost less than £10,000 from a Ford dealer. You'll get the peace of mind of a year's warranty and the right to reject the car, should you choose, within 30 days.
The B-Max is little bigger than a Fiesta on the outside, so easy to wedge into a parking space at the school gates, but it's surprisingly spacious inside. Its neatest trick is that it has doors that resemble the vast bi-fold patio doors you've always wanted on that kitchen extension. There is no central pillar either, so loading young toddlers into baby seats is a doddle, and it's child's play for older kids to climb in and out.
Better still, the B-Max has a 1-litre turbocharged petrol engine which can return over 55mpg, meaning harassed parents won't be needing to divert their school run via the petrol station too often.
The most sensible car for the school run: Volkswagen Golf SV
Seats: 5
Economy: 55.4mpg
Costs from: from £18,875 (new)
The new SV version of the Golf is a scaled-up, larger version of the Golf that's taller, longer and wider. The interior is substantially more spacious, and the boot's bigger too (by more than 100 litres), so loading the mountain of sports kit that accompanies older children on the school run is easier.
If you have younger children, a handy feature of the SV is a back seat which slides forward or backward, so youngsters can be comfortably within reach of mum or dad.
But this isn't some sort of unwieldy bus: VW has wisely ensured that the SV is actually shorter than a Golf estate yet the cabin is more spacious. That's the sort of neat trick school-run drivers will appreciate as they jostle for position in the school-run traffic.
The most spacious car for the school run: Seat Alhambra
Seats: 7
Economy: 50.9mpg
Costs from: from £15,000 (used)
Seat is a sister company to Volkswagen, and the Alhambra is identical in all but name to the Sharan people carrier. Both are seriously practical cars, as useful as a wall of built-in shelving and cupboards in a child's playroom. But the Seat gets my vote because it's generally cheaper, with prices of used 2.0-litre TDI models starting at around £15,000.
If you have three children or more, the Alhambra's cabin is more than capable of keeping all of them comfortable and safe. Everyone gets a seat of their own, a seat that can slide forward or back and recline too – ideal when little ones need a power nap.
There are built-in booster cushions, which can be handy when you pick up a straggler or two for a post-school play date. And with the exception of the driver's seat, each one comes with an ISOFIX mounting point for a child seat, giving real security for up to six kids.
Perhaps the winning feature for the mums and dads who run the show are the electrically-powered sliding rear doors and bootlid. Although they're matched by the back seats that quickly fold flush into the floor when the time comes to collect that racing car bed you'd promised little Johnny to celebrate his first day at school.
Read more straight-talking, smart-thinking used car buying guides here