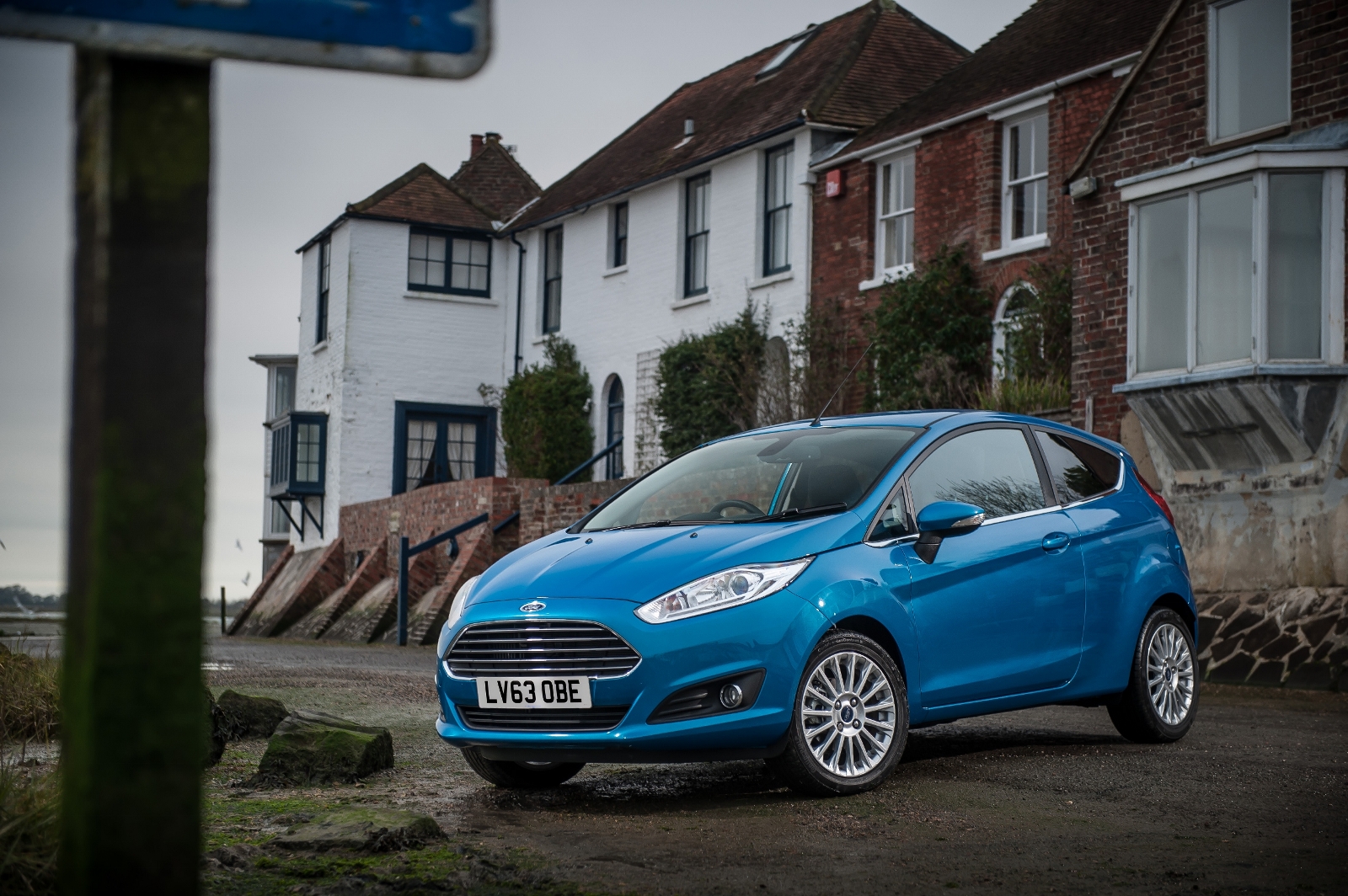 © Ford
In this new series, we take a look at three used cars that top their class in three specific areas: driving, comfort and value for money. Here we've got £8,000 to spend on the country's best-selling type of car: a supermini. 
BEST TO DRIVE: Ford Fiesta
With a hat full of awards, the Ford Fiesta is not only the best all round car in its class, it's also the best-selling model in the country. It looks good, it handles well, it's user friendly, competitively priced, and features cutting-edge technology.
Modern and well equipped
Inside, the Fiesta is practical and comfortable. There's a lot of equipment, it feels up to date and the SYNC system makes it easy to connect mobile phones and music players. The cabin is well insulated, materials are high quality and visibility out is good. It falls down on rear headroom and a boot that is smaller than class rivals.
Cost-effective and clean
One of the mainstays of the Fiesta's success has been the way Ford has ensured it remains both competitively priced and cost-effective to run. Several of the engines in its line up emit less than 100g/km of CO2 and it's cheap to insure, service and maintain.
Great second-hand buy
The Fiesta doesn't hold its value particularly well, largely because of the numbers sold. Valuation expert CAP Automotive estimates the 1.5 TDCi will lose 61 per cent of its price new over the first three years of its life. However, that makes it a great used buy and means for £8,000 you can get your hands on a 2010, 60-reg 1.4 five-door Titanium that's done 39,000 miles, or a 2011 11-reg 1.4 five-door Edge with 35,000 miles on the clock.
BEST VALUE: Dacia Sandero
You can't argue with the Sandero's cheap price tag along with size, practicality and low running costs that put it towards the top of the supermini category. The Sandero is one of the cheapest new cars on sale in Britain at the moment meaning you can buy a brand new mid-range Ambiance model with the 54.3mpg 0.9-litre engine for the same money as a second-hand version of either of the other cars in this group.
Low running costs
Price tag aside, where the Sandero really excels is its running costs. Used car expert CAP Automotive claims the 1.5dCi Ambiance model is the third cheapest car in the UK to run and the cheapest supermini, costing £287 per month over the first three years of its life.
Spacious and practical
The Sandero boasts plenty of room for four with excellent leg and head room. At 320-litres it has one of the biggest boots in the supermini class, easily eclipsing the other two cars in this list. Visibility out is excellent too.
Economical too
The super economical Renault sourced 1.5-litre turbo diesel makes the Sandero cheap to run. In fact, over three years, CAP Automotive says it'll cost less to fuel than much smaller city cars such as the Volkswagen up! and Kia Picanto.
MOST COMFORTABLE: Volkswagen Polo
Volkswagen is brilliant at building cars that feel bigger than they are thanks to the quality of the materials and the way they're put together. The Polo is a fine example of this. Its cabin is so well built and the inside so well insulated from the road that you could easily be inside a larger model from another manufacturer.
Comfort over cornering
The focus with the Polo has clearly been on making a comfortable car. The result is that it's not as much fun to drive as the Fiesta, but you'll probably arrive at your destination slightly more relaxed thanks to comfortable seats, quiet engines and a compliant ride.
Economical engines
There is a huge variety engines from a parsimonious 1.2 petrol to a poky 1.6 turbo diesel. Thanks to VW's Bluemotion technology, the vast majority of the engines in the range return more than 50mpg.
Depreciation buster
Although it displays many of the attributes of bigger cars, the Polo is still cheap to run and it holds its value well. According to CAP Automotive, the 1.2 diesel model will retain 41 per cent of its value over three years – not bad for such a popular car. Our £8000 will buy a 39,000-mile 2010 60-reg 1.4 SE three door, or a 2010 59-reg 1.6TDI five-door that's done 45,000 miles.