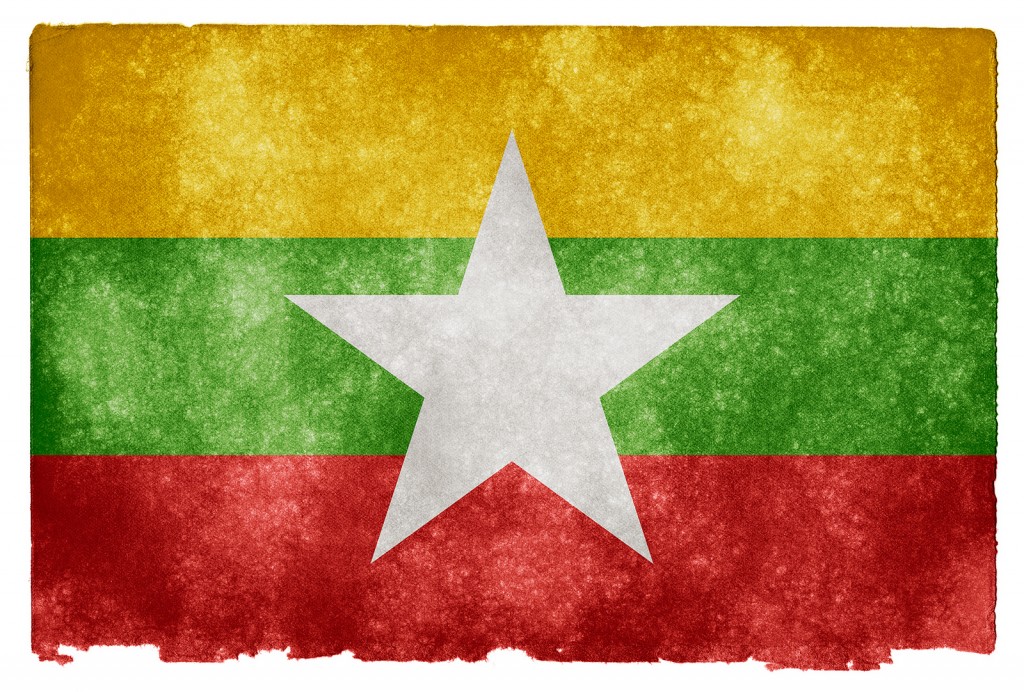 Attribution
by freestock.ca (contact)
1. Choose an appropriate vehicle for your trip
An epic road trip calls for planning, research and advice from those who've done it before. The Top Gear trio did none of this before their arrival in Burma. Which is why their three trucks required extensive modification to make them suitable for the journey through Burma towards Thailand.
2. Maps are so yesterday
Maps: a bit 20th century, don't you think? Certainly, they confused poor old James May, who ended up turning left at a fork in the road out of Rangoon and led the intrepid travellers 'on the road to Bangladesh', as helpfully pointed out by Jeremy Clarkson. A sat nav may not have had the same sense of adventure about it, but it would have saved the Top Gear presenters from bedding down in a truck stop from hell. Auto Express says the best you can buy is a Garmin.
3. Ensure your vehicle is comfortable
Jeremy Clarkson's "sports lorry" failed this test, on the grounds that the clutch pedal was so heavy and awkwardly sited that he needed to fabricate a crude exoskeleton support for his knee. Meanwhile, Hammond's seat was a church pew. The Hamster had to endure 15 hours a day over rough terrain on it – enough to make you pray for forgiveness.
4. Pack the right accessories
A stereo with 2300 Watts of power is not going to help much when it comes to sleeping well during a long road trip. Had Clarkson, May and Hammond known where they were staying, they'd have packed their own inflatable camping mattress, travel pillow and sleeping bag. Instead, they just had cockroaches for company.
5. Brush up on the rules of the road
It's important to know the laws of the road where your road trip is. In Burma there are no hard and fast laws – other than to drive right-hand drive vehicles on the right side of the road. This left our travelling truckers dicing with death, as Rangoon's pedestrians toughed it out in fast-flowing traffic. Mind that monk!
6. Check your vehicle is fully working
Richard Hammond had bought, in Clarkson's words "a heroin lorry" and it would appear that regardless of its past life, the Isuzu had not been well maintained. None of the dials worked. Oil pressure – what's that? Engine overheating? No idea. Any fuel left in the tank? Couldn't tell you. Maybe he should have followed these helpful tips on how to check over a used car.
7. Adapt your vehicle according to its use
Driving at night during your road trip? Then it's a good idea to have fully functioning headlamps, rather than the "glow worms in jam jars" arrangement of Jeremy's sports lorry. You can upgrade your headlamp bulbs for more powerful versions by visiting your nearest Halfords.
8. Drive according to the road conditions
Sports lorries can handle water with ease, vans can't; this much we learned when Jeremy and James had to cross a particularly fast flowing ford. We have a helpful guide to driving in flood conditions.
9. When it all goes wrong, make sure you're covered
OK, you'd expect the Green Flag blog to suggest taking out breakdown cover for a road trip, but even our policies don't extend to Burma. However, they do cover Europe, so if your road trip isn't quite as ambitious and/or dangerous as the Top Gear boys' adventure, and you don't fancy making roadside repairs like James May had to, ensure you've got breakdown cover for when it all goes wrong.
10. Stick to a plan
For an example of how not to plan an epic road trip, look no further than the moment Clarkson, May and Hammond decided to leave their lorries and take an alternative mode of transport – a packhorse. Their lorries may not have been the finest examples of comfortable, safe and reliable transport, but they were a damn sight better than a frisky horse that bucks you off. Hope the sprained wrist is better now, Richard.