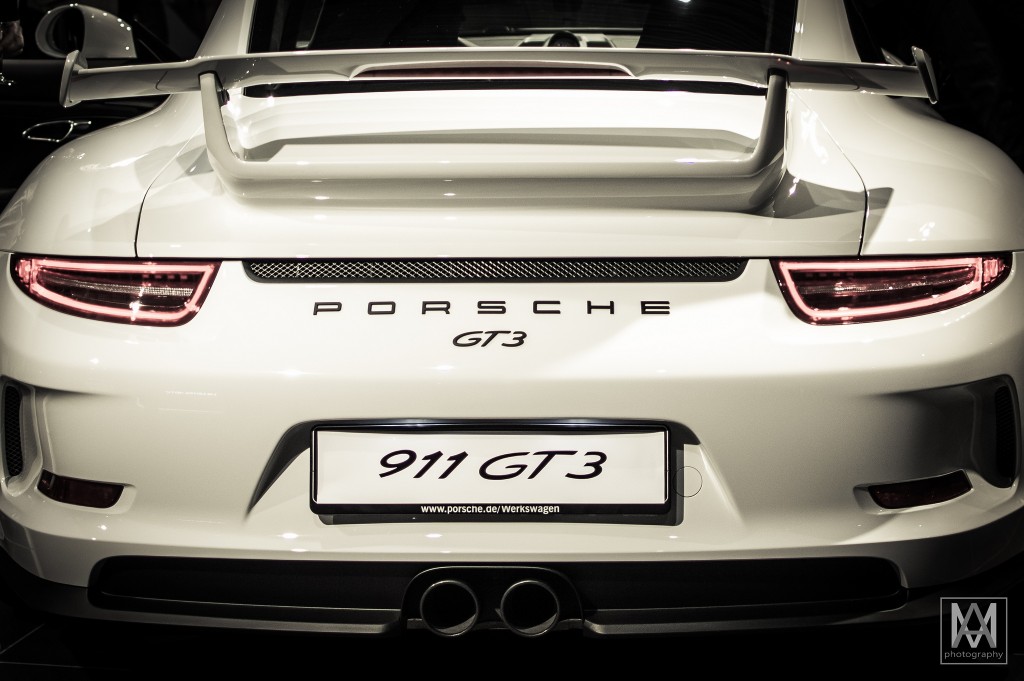 Attribution
by *AM*Photography (contact)
1. It takes a 120mph spin to scare Clarkson
For a good reason to slow down when driving in heavy rain, watch the moment a BMW 135i aquaplanes when driving in a straight line at the Top Gear test track, with Clarkson at the wheel. It took over a quarter of a mile for the car to stop, claimed Clarkson.  
2. James May has the most perfectly organised sock drawer known to man
This is not news. Those who follow Captain Slow will already know that he displays tendencies toward Obsessive Compulsive Disorder. From his collection of perfectly polished handmade shoes, to the precise grading of the spanners hanging in his workshop, this is a man who, by his own admission, craves "emptiness and tidiness".
3. Jeremy still has a very particular affection for Piers Morgan
"His show failed because the viewers hated him. Everyone hates him." So wrote Jeremy Clarkson in yesterday's Sunday Times. The subject of his affection? Piers Morgan, the former editor of the Mirror newspaper whose American chat show has been canned following dire ratings. Recalling a previous encounter with Morgan, Clarkson wrote: "…I punched him. And then I punched him again. And then I thought: 'You know what? I don't think this would ever get boring.' So I punched him again. And, annoyingly, broke my finger."
4. Porsches aren't bombproof
Within certain petrolhead circles, it is a long-held belief that a Porsche is the most robust, dependable car money can buy. Those individuals will doubtless be as distraught as Richard Hammond to learn that several examples of the new Porsche 911 GT3 have caught fire and burned to the ground. Hammond only took delivery of his a few weeks ago.  Porsche has contacted owners and instructed them to stop driving their GT3 while it investigates the cause of the fires.
5. London's roads are falling to bits – like everywhere else
As Jeremy and James took to bicycles – yes, you read that right – Jeremy revealed that the state of London's roads was so poor that he needed to apply a special cream to his nether regions if he was to continue with said cycling lark.
6. You can watch period public information films on YouTube
If you liked Jeremy and James' attempt at making a public information film, why not compare their efforts with some originals? Unsurprisingly, every period public information film made by the British government is available for your viewing pleasure on YouTube. They warn about the dangers of flying a kite, or more perilous tasks such as, er, running (Clarkson's firm favourite).
7. Hallelujah! It didn't rain for Aaron Paul
Aaron Paul may be making it big in Breaking Bad and Need For Speed but it is the news that he is the fastest star in a reasonably priced car – so far in Series 21 of Top Gear – that the American actor will be remembered for. Right?
8. Hybrids can set your trousers on fire. Literally.
News flash: not all hybrid cars are boring to drive. In fact, some, like the new Porsche 918 Spyder, can positively set your trousers on fire. Especially if you were silly enough to sit on the engine cover as the top-exit exhausts shot flames on every gear change…
9. Stay tuned for battle of the series: Porsche 918 Spyder vs McLaren P1
This is going to be the biggest showdown of the year – decade, even. No, we're not talking about whether the Porsche 918 Spyder or McLaren P1 will be fastest when tested by Top Gear later this year; it's the titanic struggle for which of the three presenters gets to drive the two cars. Let battle commence.
10. Next stop? Burma.
Stay tuned to Top Gear over the next two Sundays; the 'three blokes cocking about in cars' will be switching cars for lorries that they've bought online, unseen and unchecked, as they head from Burma to Thailand to build a bridge – over the River Kwai. What could possibly go wrong?