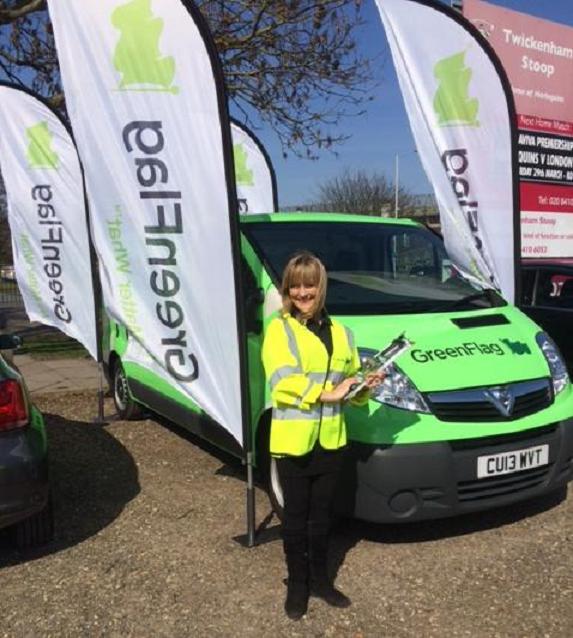 Green Flag is taking its popular free vehicle Health Checks on the road to meet fans at Premiership Rugby grounds across the country. The Health Check season started at The Stoop at the end of March and this weekend will be at the Leicester Tigers and Worcester Warriors games.
Located in club car parks on match days, Green Flag technicians inspect lights, tyre pressure and tread depth, under-bonnet levels of oil and coolant, washers and wipers and battery condition of participating cars. 
The aim of the free 10-minute check is to prevent breakdowns and offer motoring advice. At the end of the Health Check the technicians hand over a written report about the basic condition of the vehicle.
Green Flag Rescue manager Pete Williams said: "We saw a huge range of cars and owners at the first of our Premiership Health Checks at Harlequins. From busy mums who wanted to ensure their kids were travelling in a safe car to real enthusiasts who wanted to learn from what the technicians had to say about their vehicles.
"Our technicians are experts in roadside repairs and they were also giving out health and safety tips on what to do if you break down by the road which people found very useful."
Last year 2,404 free vehicle Health Checks were conducted by Green Flag. These revealed that 31 per cent of cars had defects that could lead to them failing an MOT test.
Technicians found that 20 per cent of cars had tyres that were nearing the end of their life. Six per cent of the vehicles tested had such low oil levels their engines could have failed without a top-up. Eleven per cent had faulty lights and nine per cent had batteries that were about to cause a costly or time-wasting breakdown.
"We even checked one quite new car that was heading into winter with no anti-freeze in its coolant," Pete revealed.
Where vehicles did need fluids and oils, replacements were provided free of charge. The Green Flag technicians also replaced blown bulbs for free where it was possible.
If you're heading down to Wellford Road, Leicester or Sixways in Worcester on Sunday, keep an eye out for the Green Flag technicians and pop over for a chat and your free vehicle Health Check. They'll be in the car parks from 10am until 4pm.
Remember that the Health Checks are completely free and open to all, whether you're a Green Flag customer or not. And if that wasn't reason enough, there will also be a chance to win tickets to the Premiership Rugby Final at Twickenham on 31 May!